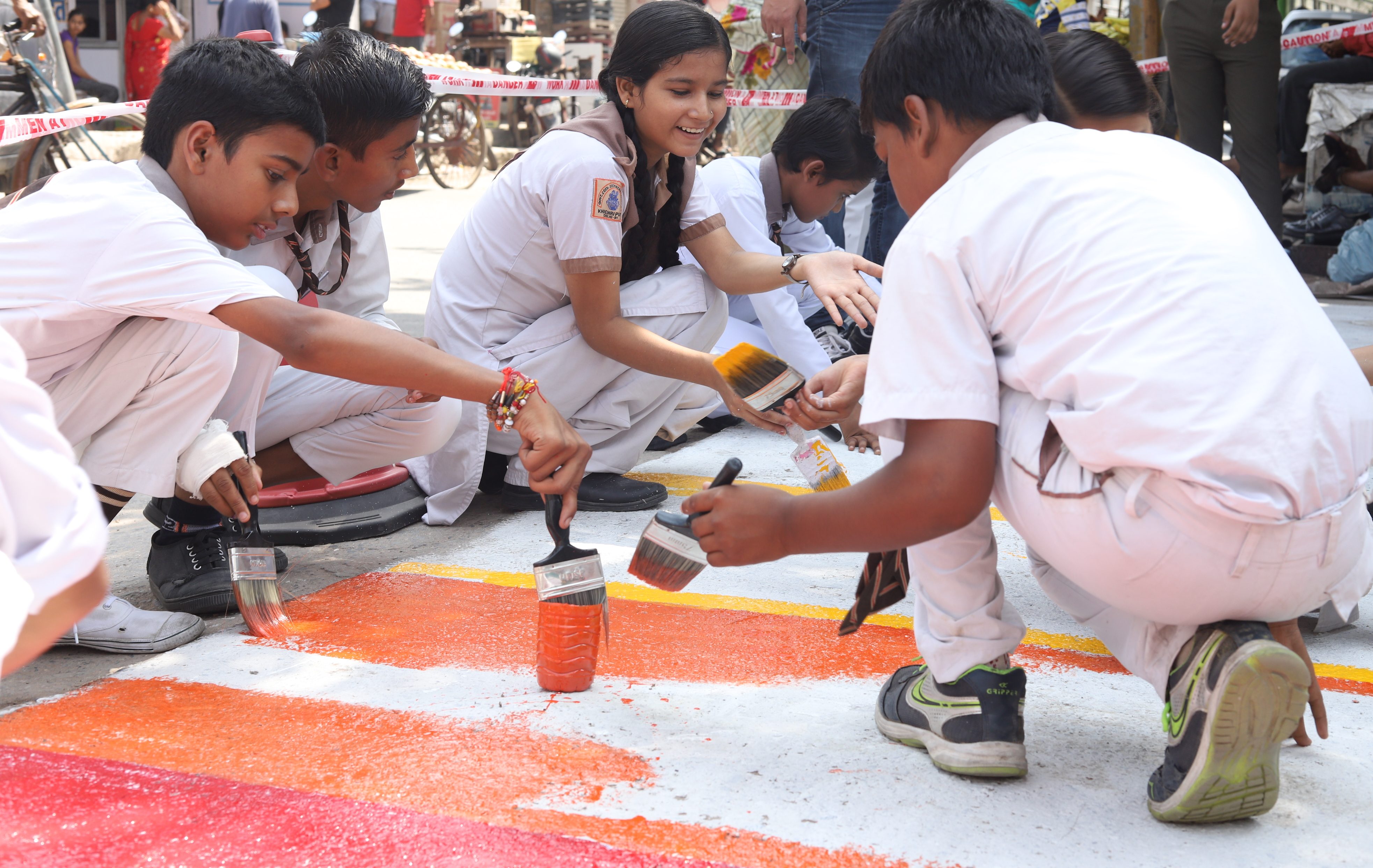 New Delhi, September 15, 2018: SEEDS (Sustainable Environment and Ecological Development Society) as a part of the Honeywell Safe Schools Programme, organised a Painting the Potholes campaign at a Govt. Co-ed Secondary School, Khichripur Village, East Delhi.
Combining street art and basic safety rights, the campaign brings attention to the issue of potholes and road safety among concerned government authorities. It aims to creatively make them visible, helping avoid mishaps and safeguard children. Working around the school neighbourhood, a rainbow crossing was also painted at a major traffic junction.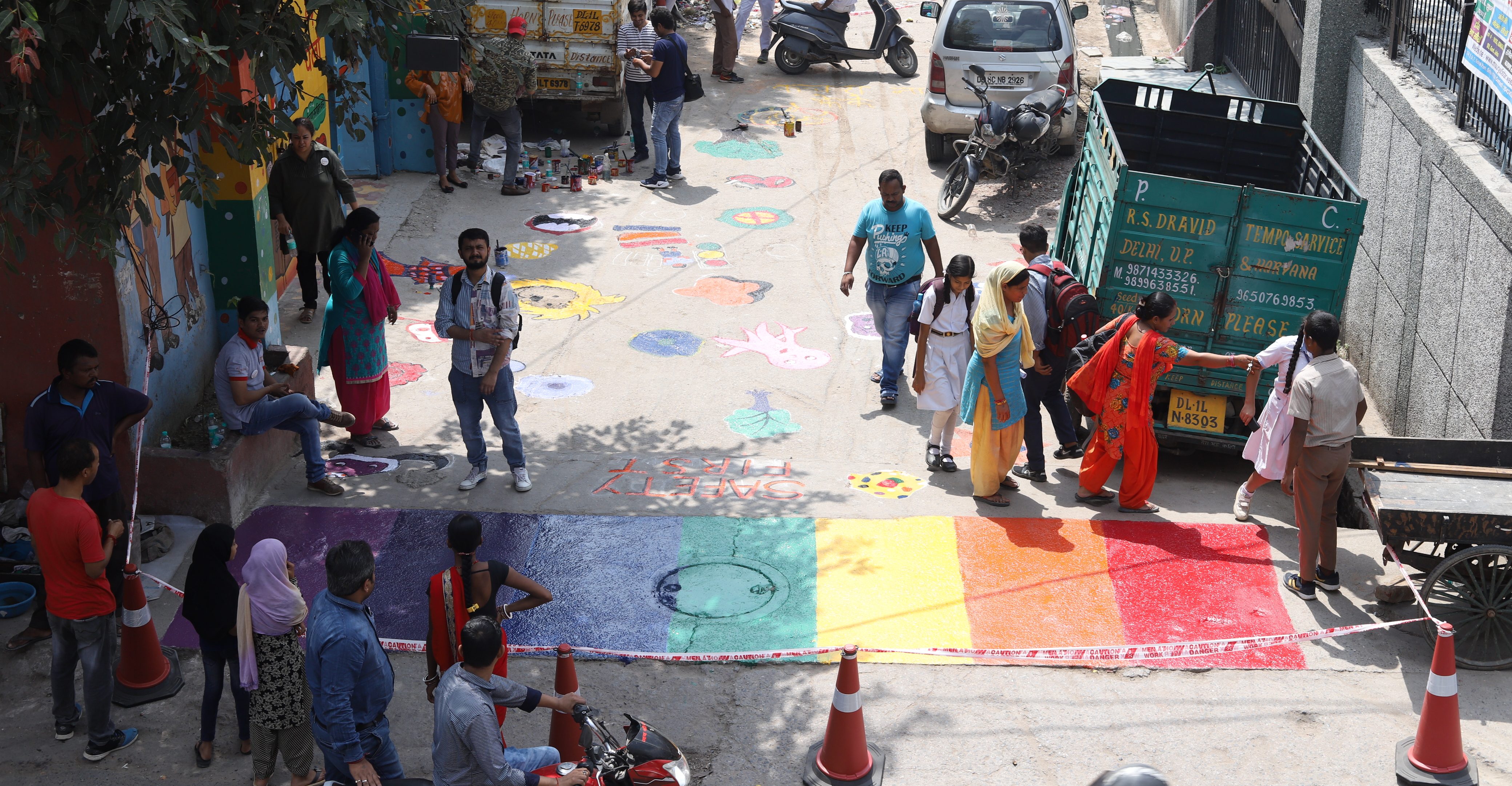 In this vicinity in East Delhi, the majority of children walk to school. As the Honeywell Safe Schools baseline study showed, road safety is a major concern for parents. Lack of road discipline coupled with the issue of potholes is aggravating the risk of mishaps in the city. Every year, pothole-related deaths make it to the headlines especially during the monsoon season, causing inconvenience but also taking lives. Media reports state potholes took a deadly toll in 2017, claiming almost 10 lives daily with annual fatalities in the country adding up to 3,597; this figure is 50 percent more than what was recorded in 2016.
"Broken footpaths, dislocated kerb stones, missing signages, affecting traffic movements and potholes have become some of the grave issues in our day to day life. Painting the potholes is a unique idea to bring attention among road users," says Anuradha Madan, Principal, Govt. Co-ed Secondary School, Khichripur Village, East Delhi.
"Road accidents and potholes are avoidable tragedies.Too often, children don't spot the pothole till it is too late. Bright colours will not only help attract attention to save lives, but attention to help resolve these issues. When it comes to road safety, children have an important role to play in the conversation," says Shalini Sunny, School Coordinator, Honeywell Safe Schools.
Honeywell Safe Schools:
Honeywell Safe Schools is a pioneering school safety programme that brings a tailor-made, child-first approach towards risk reduction, empowering children to become change agents for building resilience in the communities. Funded by Honeywell India and implemented by SEEDS India, the programme involves structural assessment of 50 Delhi government schools by engineers and architects; evaluation of risk perception among children, teachers and parents, and examination of preparedness in the face of any natural or man-made disaster. The programme will reach 25,000 children, 40,000 parents, and 1,000 teachers in by 2020.