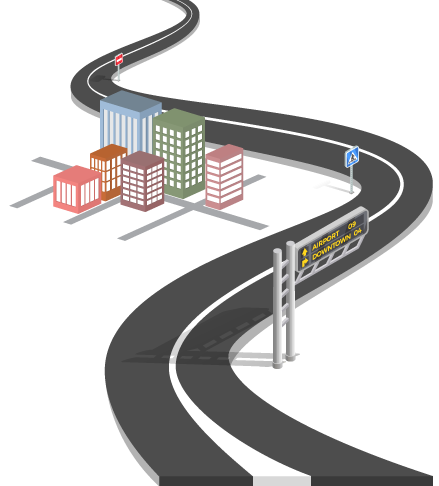 Gurugram: Hyundai Motor India Foundation (HMIF), the philanthropic arm of Hyundai Motor India Ltd. (HMIL), announced yet another ambitious project on Road Safety. The unique Town Hall project with road safety campaign message – 'Dhyan Do', will emphasise road safety and self-health care of public/private transport drivers.
With an attempt to cover more than 34,000 drivers every year, this programme will offer free preliminary health check-ups of public transport drivers with curative and preventive counselling by qualified doctors at various touchpoints with a sustained follow-up plan.  In addition to this, HMIF will also conduct large scale cluster awareness clinics for sensitising road safety and health implications on drivers.
Commenting on the Town Hall project, SS Kim, MD & CEO, Hyundai Motor India, said, "Under our global vision 'Progress for Humanity', we aim to create amicable ecosystem realising dreams of mankind by going 'Beyond Mobility' and create future role models driving social change. Our Town Hall Project endeavours to spread awareness about the importance of self-healthcare and road safety of drivers. We are confident this initiative will go a long way in changing mindscapes to develop an evolved society and sustainable environment."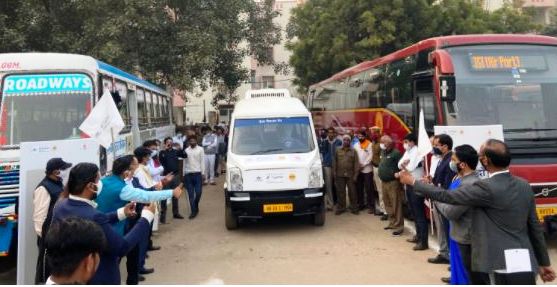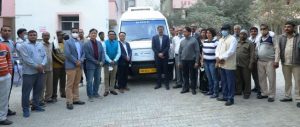 Hyundai would also conduct a comprehensive research study on LMV drivers and their road use experience to understand the issues and sustainable solutions for Gurugram from close to 35,000 drivers (on the survey done on the sample size of approximately 16,000 beneficiaries from Project 1 and 18,000 beneficiaries from Project 2 respectively). The survey would highlight some very pertinent issues in the trucking industry of public transport drivers such as blind spots, civil issues, traffic signals, short-cuts, school areas, wrong side driving, marketplaces, engaging local authorities like PWD, municipal authorities etc.
Road Safety needs a multi-stakeholder approach and is addressed through different Pillars like Safe Infrastructure, Safe Vehicle, Road Safety Management, Road User Behaviour and Post-Crash Care. Project 2 of the campaign entails free counselling for chauffeurs by qualified trainers at various touchpoints. Hyundai is proud to work closely with the public/private drivers, by empowering them to be physically, mentally and behaviourally be self-aware and productive on the job.