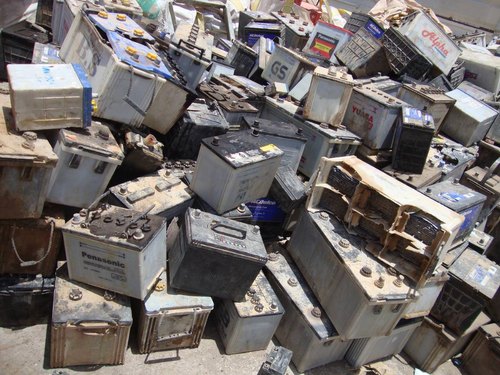 Mumbai: India Lead Zinc Development Association (ILZDA) has urged the State Pollution Control Boards and Committees to initiate a mass public awareness drive for collection and responsible lead-acid battery recycling on high priority. The association has requested the boards to release a public notice summarising the responsibilities of the various stakeholders in the Lead-acid battery sector to ensure environment-friendly lead recycling, extended producer responsibility as well as the circular economy.
In the letter to the SPCBs, the association has said that there is an imperative need to strictly implement and monitor the Battery (Management &Handling) Rules – BMHR – in their States to ensure that Used Lead-acid Batteries (ULABs) are brought into legal and responsible disposal as well as recycling.
Talking about the need for such a mass awareness campaign, L. Pugazhenthy, Executive Director, ILZDA said, "Currently, a sizeable number of Used Lead-acid batteries (ULABs) are reaching unregistered and illegal recyclers who do not follow the required norms and cause pollution and harm. ULABs when recycled responsibly are not only safe for the environment but also propel the circular economy. A public awareness campaign will aid the boards in streamlining and bringing more and more unregistered recyclers under a legal recycling framework. Most importantly, it will make citizens and other stakeholders aware and responsible on how they can be a part of responsible recycling of the ULABs."
Lead is the most recyclable metal and plays an important role in the future of clean energy. The optimal use of green lead is the most efficient and environment-friendly approach among all battery technologies, making it a perfect partner for renewable energy.
To create greater awareness among the public and the industry, ILZDA has requested the State Pollution Control Boards to release mass public notices in local and national newspapers that reach the common man and others in the value chain who are dealing with lead-acid batteries.
The State Boards need to register and collect half-yearly returns from all the sectors including all lead battery dealers, MSME lead battery manufacturers, assemblers and reconditioners, importers of new lead batteries, lead battery recyclers, auctioneers/bulk consumers of lead batteries. By registering and collecting half-yearly returns from all the sectors the State Boards can plug any diversion of used lead batteries to the informal sector so that only authorised/registered lead recyclers can operate, thus ensuring an energy-efficient green Lead recycling and a clean environment in the true spirit of sustainable development. 
A public awareness campaign will aid the board in an organised collection of the ULABs. Under the ambit of the Environment Protection Act 1986, any violator of the Battery (Management & Handling Rules) is liable for severe penal actions.