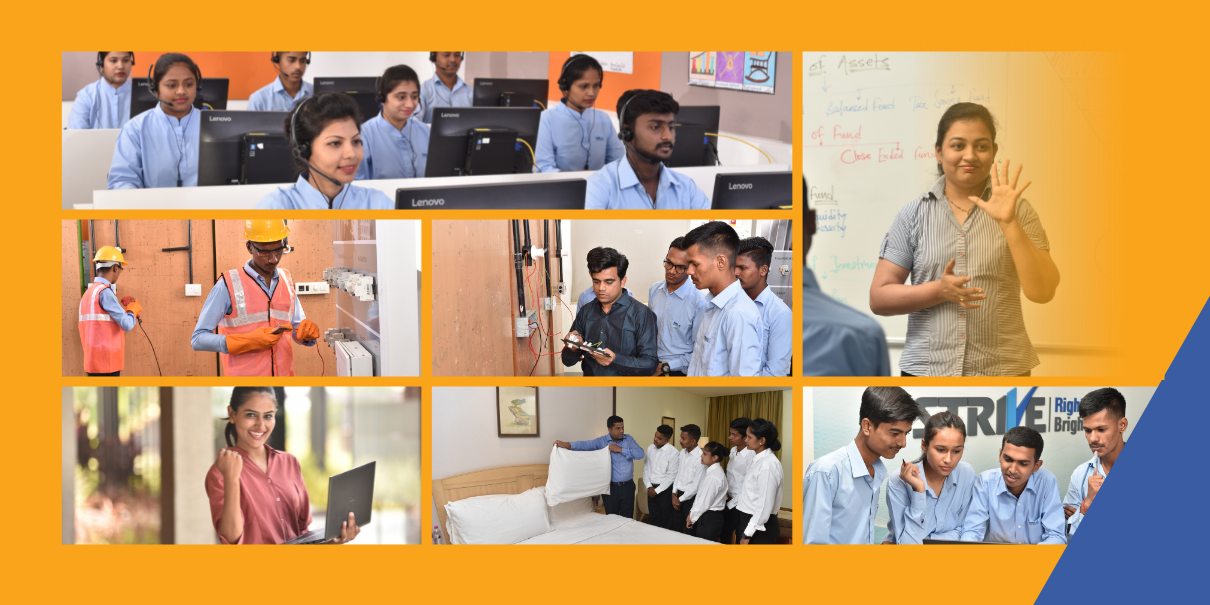 Two-thirds of India's 1.2 billion population is under 35 years, making the country one of the youngest in the world, from a demographic perspective. The economic benefit of having such a large working-age population is obvious. However, a significant percentage of this population is unskilled or under-skilled. Skill building is therefore a key focus area for national development. The outcome of India's skilling mission would be to mould this vast human potential into productive employees and venturesome entrepreneurs.
With this in mind, Tata STRIVE – the skill development initiative of the Tata Community Initiatives Trust under the aegis of Tata Trusts – addresses the pressing need of skilling India's youth for employment, entrepreneurship, and community enterprise.
It reaches out to communities, develops the skills of people from financially challenged backgrounds, and acclimatises them to the changing work environment. The core philosophy is to create courses that would help in creating and supplying trained manpower across the entire industrial spectrum as well as develop entrepreneurial talent.
Over the years, Tata STRIVE has churned out several success stories. Some of these are narrated below:
Anita Nayak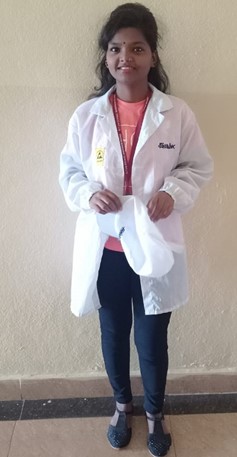 Anita is a Mobile Phone Charger Technician at Foxlink, Tirupati, Andhra Pradesh.
"I am content with my life," she says – something that she discovered out of her struggles that led her to become a brave heart. And with what she earns, she hopes to gift her younger siblings – a younger brother and a sister – a better life with higher education.
These three children are under the custody of their maternal grandmother since their parents separated years ago. At the age of 13, when Anita was in the 8th Standard, her grandmother wanted her to go for (child) marriage, which Anita was not in favour of. So, with the help of her friends, she informed the 1098 number for help, and as a result, she reached a Child Care Institution. There she completed her Class X and took admission at IoT Smart City trade in Govt ITI Bhubaneswar after meeting the personnel at their doorstep who visited their ashram for a counselling programme being provided by Govt ITI Bhubaneswar.
She joined ITI with all her dreams to become a skilled person where she was introduced to the technical environment of the skilling ecosystem. Though it was all new for her, she was impressed with it and put all her effort into learning IoT technology. As her trainers put it, "She was a curious student – one who attended her classes regularly and came up with doubts in case she missed anything."
In 2021 when she got her appointment letter from Rising Star, Bangalore, she was ecstatic to join as it was the first job opportunity in her life.
When she experienced the Tata STRIVE Bagchi Life Skills Development Programme, it built a sense of confidence within her, which as she puts it, "remains forever in my life now". Her interpersonal skills developed and so did her public speaking skills, which reflected in her communication and personality. Today, this is what she proudly tells her friends – especially the ones who think that a girl cannot step out of her house chasing their dreams:
"In a sense, the struggle is a form of training. Let this belief move you forward whenever you get tired. These struggles will then make you stronger."
Sasmita Mohapatra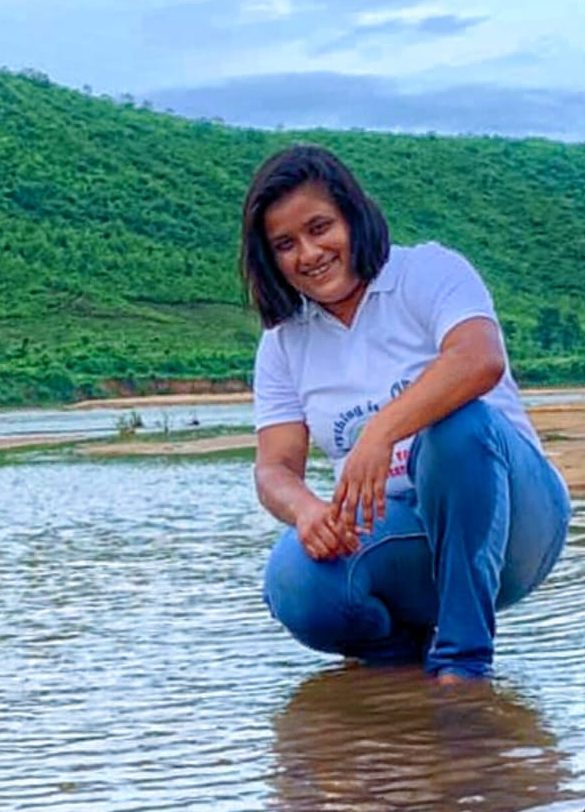 Sasmita Mohapatra works as a Zonal Change Leader, at the Govt. ITI, Rourkela, in Odisha Special ITI Projects.
She facilitates Employability Skills to Industrial Training Institute Students at the Govt. ITI, Rourkela. Being a change leader in the ITI, Sasmita ensures delivering quality training, maintaining a professional environment, and coordinating with all stakeholders for the smooth implementation of the programme.
Sasmita is gratified to be one of the change leaders of Tata STRIVE. She had been working as a freelance trainer and content developer for years. She joined this organisation for the work the Trusts does and for the opportunity to work with the team. Sasmita is an action-driven person and is always curious to learn.
Sasmita has not always had an easy time. When she was 11 years old, the 1999 Super Cyclone in Odisha left a trail of devastation and affected Jagatsinghpur, Odisha. Sasmita, along with 30 others, hid in a shed to pass the dreadful 40 hours in the small village. During that time, none of them knew if they would see a new day. When the cyclone finally passed, there was extreme loss and massive destruction to forests and the environment in Odisha. Every year, natural calamities took the lives of many people in different forms.
As Sasmita grew, she volunteered with local NGOs and volunteer groups to fight for the issues of the environment. She travelled to many States of India and was devastated to see many places destroyed, rampant felling of trees, and water issues. She also worked in the rural areas of Odisha on various CSR projects and realised the pain of the unuttered voice about water scarcity and sunstrokes. It was her wish to address these issues but she did not know how, until she joined Tata STRIVE.
Today, Sasmita is well on her way to becoming an Environment Warrior. She has additionally co-founded and founded her volunteering group called "Climate Warriors of Rourkela", along with a couple of local youth. Their efforts have been ongoing with cleaning drives for "Koel River" and a campaign to "Save Koel". Her family, too, maintains an eco-friendly lifestyle, with the use of eco-friendly products. In her own words, Sasmita says, "I believe in "charity begins at home". I maintain a completely eco-friendly lifestyle and motivate others to adapt to this sustainable lifestyle for a better future. Mentoring young minds for project-based learning on sustainable development goals (SDGs) makes me proud. I cherish working with Tata STRIVE, an organisation that truly makes us prosper.
Sangita Prusty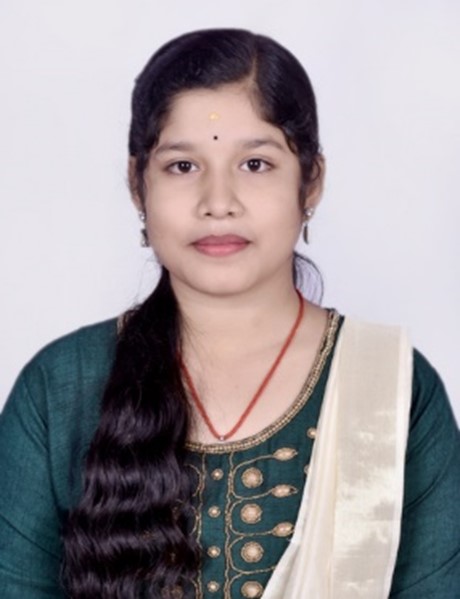 Sangita Prusty, a trainee from Tata STRIVE's Electronics Mechanic trade recently made headlines by receiving an award from Mr. Dharmendra Pradhan, Minister of Education and Minister of Skill Development and Entrepreneurship, Government of India. This was during a felicitation ceremony organised by the Govt of India at New Delhi, for achieving All India Rank 1 in AITT (All India Trade Test) conducted by NCVT.
"Her journey was never too easy to reach the height which she also never thought about, but her hard work, dedication, perseverance, guided her to move fearlessly towards her goal," her trade faculty says. She had always wanted to study at the ITI. Soon after completing Class X, she visited the ITI during a study visit. She was determined that she would study there as her goal is to work with the Indian Railways network as a technician.
As the eldest child in a five-member family, Sangita saw many struggles growing up, and today, she solely wants to offer a better life to her younger siblings through her earnings.
Sangita is very proud that she is an alumnus of Govt ITI Bhubaneswar, where she learned a lot (both on the personal and professional front), by developing 21st-century skills and through classes on life skills as well as domain skills. She puts it succinctly, "My self-confidence, self-discipline, the ability of informed decision making, and managing time effectively were developed during the two years I spent at the ITI."
Her trainer also notes, "Sangita is a very curious girl by nature – which is why she is also one step ahead of the others; because once she gets a little clarity on any subject, she loves to delve deeper and get to know it in depth – to understand more about the same. This should be the characteristic of every student."
Pradeep Ray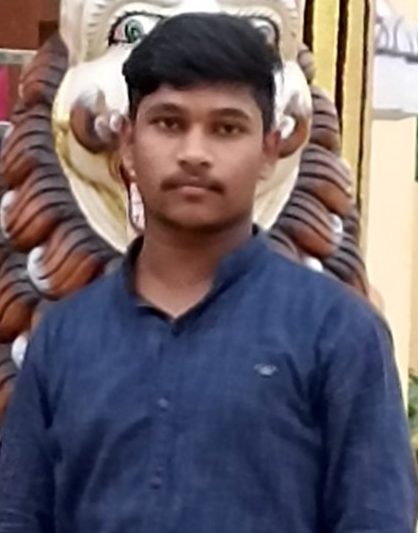 An alumnus of Govt. ITI Bhubaneswar, Pradeep completed his ITI in IoT Technician (Smart City) trade in 2021 and is now placed as an Operation Trainee at Jindal Steel Power. His success story is a rather unusual one.
In 2012, a young Pradeep was rescued by the Railway Police from Bhubaneswar Railway station, where he was begging for food – all by himself. When the Railway Police questioned him about his family or any contact person, he was unable to give them an answer. They, therefore, handed him over to the Child Welfare Committee of Odisha where he was transferred to Nehru Seva Sadan – a childcare institution in Banpur, Khordha. He was brought up there with other children.
Pradeep was always a shy person, but also, an equally hardworking person – the kind who does not stop until they have reached their goal.
He had always dreamed about returning to his family but as he was very young when he was separated from them, he could not recollect anything about them. He wanted to create his own identity in society so that he evolves beyond the tag of a stray orphan.
With this mindset and dedication, Pradeep completed his Matriculation in 2020 and joined the Govt. ITI Bhubaneswar to be skilled in a profession where he learns something future-proof and can grow to be able to sustain himself.
Today, as a skilled professional, he expresses his gratitude towards the training he received at Govt. ITI Bhubaneswar. He encourages youth to take up vocational training at ITIs and to build their career. Or as he puts it, "I understand the pain of youth who, due to their lack of knowledge, remain pathless. Together we will change that."
"I joined the Tata STRIVE programme because there were many good activities conducted in which I learned time management, leadership, communication, and basic computer knowledge, which made me stand in society with a dignified position."
Abhijeet Hota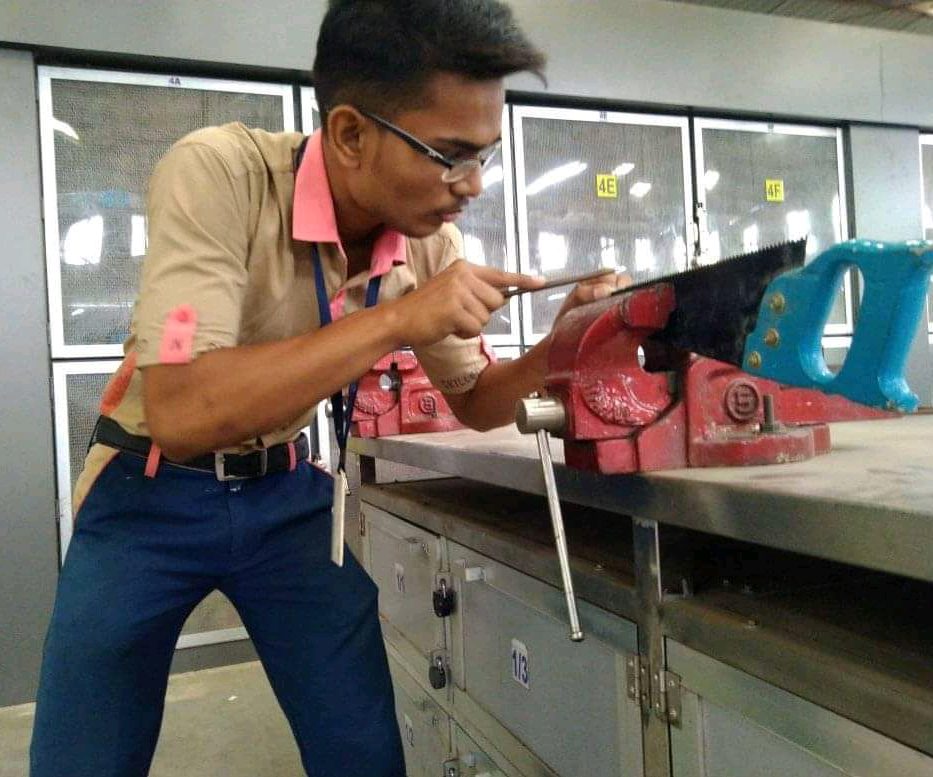 Abhijeet was initially under the impression that Tata STRIVE programmes were like regular programmes, but when he joined, he found out the sessions were different. It was not just sitting in class and learning theories. He was able to learn various things during the programme. Abhijeet felt the change in himself. His confidence improved and made him overcome his fear of public speaking.
Abhijeet learned life skills during the programme which helped him develop skills like critical thinking, grit, decision-making, and maintaining good interpersonal relationships.
The programme has also helped Abhijeet become Abhijeet 2.0! "I have overcome many of my weaknesses and now I am more confident in the informed decisions that I take in life." 
Contributed by:
TATA STRIVE