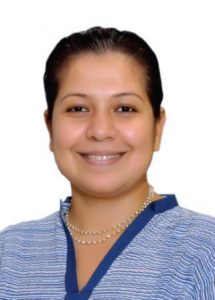 Godrej & Boyce Manufacturing Co Ltd (G&B) is committed to sustainable business development and has been a responsible corporate citizen over the past many decades. In 2011, Godrej formally adopted an overarching CSR strategy called 'Good and Green' with a vision and goal to make social and environment investments and build a greener and inclusive India by adopting a shared value approach. The 'Good' refers to the activities that identify and meet the needs of the population which has been hitherto underserved. The 'Green' refers to the activities that will conserve environment and foster a Greener India. This implies the development of profitable business strategies that deliver tangible social benefits.
As part of Good & Green, the company has three goals that it aspires to achieve by 2020. It intends to 'Ensure Employability' in which one million youth will be trained in skills that will enhance their earning potential. Focus is also on 'Greener India' where the aim is to achieve zero waste to landfill, carbon neutrality and a positive water balance, while reducing specific energy consumption and optimising the use of renewable energy. The third goal is 'Product Innovation'.
Creating a greener India is one of the important pillars of the Good & Green initiative of the company. In order for its businesses to truly become sustainable, efforts are focussed on creating carbon neutral, zero waste to landfill, water positive, and energy efficient businesses. The goal is to achieve 30 percent renewable energy source.
Godrej & Boyce is already a water positive company because of the various initiatives taken within the campus through rainwater harvesting, sewage treatment and recycling plant (STP) and industrial effluent treatment and recycling plant (ETP) etc. Being water positive is a significant achievement for the company.
The detailed research into water conservation methods enjoys solid financial backing from the Group. Eighty percent of the company's water footprint is a result of operations at Vikhroli, but the water the company infuses back into the environment is much more than the combined consumption of all its factories put together.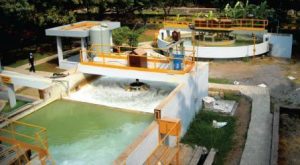 Recognising water problems is not enough; acting upon the problems brings all the change. For this, the company has delved deep into micro and macro level issues of water conservation and its constant endeavour is to find solutions at the earliest. Apart from fresh water reduction target of 40 percent, working towards increasing consumption from alternate sources is also underway. Constant efforts are being made to increase the use of recycled water in various applications in the factories and to practice rain water harvesting. Till the target year 2020, the company is planning to continue decreasing the usage of groundwater as much as possible and mitigate the use by 100 percent.
Godrej & Boyce also has a goal of zero non-hazardous waste to landfill and currently the campus in Vikhroli has already achieved this. It does not send any non-hazardous waste to landfills as it is all recycled.
Afforestation Programme
Conservation of our natural resources is one of the basic needs for further survival of life on earth. However, over-exploitation of these resources is one of the hurdles doubted as our self-destroyer. Qualitative sustainable development can be a good contribution for clean and better survival. While considering the present need, creating resources without causing harm to local biodiversity could be effective management and serve as good sustainable practice. The Company has taken up afforestation programme, and the uniqueness of this programme is instead of planting invasive or foreign plant species, local, endemic species are preferred to promote dependent faunal diversity.
'Creating a greener India is one of the important pillars of the Good & Green initiative of the company. In order for its businesses to truly become sustainable, efforts are focused on creating carbon neutral, zero waste to landfill, water positive, and energy efficient businesses. The goal is to achieve 30 percent renewable energy source'
The Khandala Taluka of Satara district in Maharashtra where Godrej Lawkim Motors is located is at the fringes of the northern Western Ghats. The hill slopes receive less rainfall and naturally should support a mixed deciduous forest. However, due to centuries of misuse, these hill slopes have been extremely degraded and deprived of natural vegetation. 100 hectares of area is covered with the plantation and more than 1,30,000 plants have been planted so far, with 70 percent rate of survival. 2016-2017 is the fifth year of the programme and this year, plans are on to fill the gaps with few new plants and spreading of manure.
Further, proper care of afforested land leads to a healthy and rich biodiversity hub at Palashi and Mirje villages providing food and shelter for insects, reptiles, birds and other dependent organisms. Afforestation will also help to improve social economic aspects of local inhabitants while harvesting edible resources. The present project is not just     a plantation programme. It will include all efforts to eco-restore the forest land with simple and cost – effective techniques and to create a database which can be utilised as reference manual for other corporates to take up such activity.
Smokeless Chulha
Each day, across the world, three billion people cook their meals using biomass fuel. In India, 68 percent of households still use this cooking method. Household Air Pollution (HAP) caused by burning of biomass in traditional stoves (chulha) is a significant public health, environmental, gender, and livelihood issue in the country. 25 percent of the 4.3 million global premature HAP deaths occur in India every year according to World Health Organization estimates. Lack of access to modern energy infrastructure has forced people to rely on wood and cow dung as fuel for daily chores such as cooking and heating. Traditional sources of energy are the major reasons behind indoor air pollution in the country and more than 800 million people are impacted by exposure to HAP in the country.
GUIDING GEN NEXT TOWARDS ZERO CAMPUS WASTE
A direct relationship exists between water, sanitation, health, nutrition, and human well being. Consumption of contaminated drinking water, improper disposal of human waste, lack of personal and food hygiene and inappropriate disposal of solid and liquid waste have been an impediment to enhancement of India's living conditions.
Today, India is aiming towards becoming an economic superpower and in such circumstances, cleanliness and waste management becomes more logical.
As part of Godrej Group's sustainability initiative, the Group aspires to create a more employable Indian workforce, a greener India and innovate for good and green products by the year 2020.
Beyond taking measures to reduce, reuse and recycle waste in their manufacturing plants, Godrej has initiated community waste management projects with an endeavour to raise more awareness about the topic and involve senior stakeholders in such projects.
In 2016, the Group started implementing an urban community waste management project in 25 colleges across India's commercial capital in association with Mumbai-based Stree Mukti Sanghatana (SMS ). Since 1975, Mumbai-based Stree Mukti Sanghatana (SMS) has helped thousands of women improve their lives and escape poverty. Parisar Bhagini Vikas Sangha initiated by SMS in 2005, is the registered organisation of self help groups of women waste pickers and associated in the process of dry waste and e-waste collection. They are training waste pickers in sorting, composting and bio-methanation while initiating many zero waste campus projects along with college and corporate campuses by collecting their segregated wet waste and processing it. SMS has also started a school-based programme for solid waste management with 5000 students annually.
Together with Godrej Group, they are building composting pits in colleges across Mumbai to help treat organic waste to produce high quality manure and recycle dry waste. With the college administration, the Team is also raising awareness among college students in managing waste and involving them in the process.
Activities like waste audit (wet waste and dry waste), selection of site for compost pit, construction of the compost pit, awareness sessions for students, local operators and canteen staff, dry waste management campaign forms the major part of the programme. The larger aim of the project includes:
Treating waste as a resource
Spreading the message of segregation at source
Improved environment and production of high quality manure and recycling of dry waste
Saving space at dump yards and reducing air, water and soil pollution
Recognising the contribution of the people working in the waste sector management
Spreading the message of clean and green Mumbai among students
Training local waste operators, students and staff is an integral part of this project. The ready involvement of the local operators and municipal authorities has helped in transferring this know-how. This has made it easy for the college and operators to collect and recycle basic waste and operate the compost pits.
List of Waste Recycled So Far

NAME OF INSTITUTE
Area
Quantity of Wet

Waste in kg/

per day

Quantity of Dry

Waste in kg/

per day

Lala Lajpatrai College
Mahalaxmi
60
10
Laxmichand Golwala College
Ghatkoper
30
5
Bharti Vidyapeeth College of Architecture
Kharghar
50
10
Rizvi College
Bandra
25
5
Saraswati College of Engineering
Kharghar
25
3
Vivek College
Goregaon
7
1
Dr Baba Saheb Ambedkar College
Wadala
25
5
With the sustainable nature of the programme, Godrej is now focusing on designing a training module to handle hazardous waste that will help in complete waste management of the college. In the recent past, Godrej also hosted the Third Annual Good & Green Conclave on Waste Management to address the changing needs of managing waste. The Conclave highlighted policies for waste management, role of the government, industry and people, and the need for creative solutions. Several speakers emphasised the need for segregation of waste and decentralising the treatment process to achieve efficiency. It also brought together nearly two dozen companies, non-profits and educational institutions. Over 200 people participated and interacted with the experts.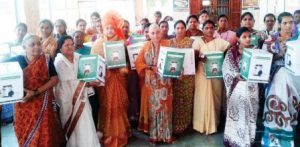 In FY 2015, under CSR activity, Godrej conducted a three-day free medical health checkup in association with Bharti Hospital at three villages (Wing, Uttroli and Bazarwadi) near their plant. Apart from various medical tests, pulmonary tests were also conducted for over 394 people. The test showed that 80 percent of people were suffering from respiratory disorder despite the villages being non-industrial with negligible vehicular pollution. Most of these consisted of women who spend most of their time in the kitchen cooking, thereby heavily damaging their lungs without being aware of it. The finding of the medical research prompted Godrej to find an immediate and impactful solution. The company decided to use their FY16 CSR exclusively for distributing clean cook stoves in the villages. 540 Greenway Cook Stoves – based on their ease of adoption, durability, smoke reduction, price and fuel savings, were thus distributed to the three villages.
The largest privately managed belt of mangroves in Mumbai is supported by the Soonabai Pirojsha Godrej Foundation. This is the first such mangrove area in India to formally adopt ISO 14001 standards for Environment Management Systems. The vast tract of unique mangrove forests conserved and protected by Godrej in Vikhroli is referred to as one of the lungs for the city and demonstrates how industry and nature could co- exist in harmony with each other.
Sustainability is part of the core business strategy of Godrej and the Group reinvents itself continually to meet the challenges of the future while conserving the present.
Seema Tiwari, CSR Head, Godrej & Boyce Mfg. Co Ltd.