National: A week before India proudly celebrates its 74th Republic Day Indo Count Industries Ltd., the nation's leading bed linen manufacturer, paid a heartfelt tribute to the fallen warriors who lost their lives while protecting our motherland. On the 19th of January 2023, Indo Count brought smiles to many aspiring kids by making their dreams come true. Under the 'Karenge Poore, Sapne Adhoore' initiative, the BSE listed company provided scholarships for the education of the kin who lost their parents at the line of duty.
Indo Count's Boutique Living brand, in association with the Veer Senani Foundation, organised the entire event that saw 25 bright and talented kids in attendance, with each of them receiving an educational scholarship of Rs. 25,000. The kids hailed from cities and villages across Maharashtra, right from Kolhapur, Ahmednagar and Nasik to Karne, Gadhinglaj, Shivadan and many more areas.
Esteemed personalities such as Col. Vikram Nalawade, Group commander of NNC – Kolhapur, Col. sK.K Lalpuria- Executive Director and CEO, Indo Count Industries Ltd., Mr. Kamal Mitra- Director, Indo Count Industries Ltd. and Mr. Rajiv Merchant, President Domestic Retail, Indo Count Industries Ltd. were present at the ceremony. Mr. Rahul Rekhawar (IAS), the Collector of Kolhapur was the official Chief Guest for the same.
Talking about the event and the initiative, Mr. K.K Lalpuria- Executive Director and CEO, Indo Count Industries Ltd., says, "It fills our heart with happiness and pride to give the gift of education to children of those fearless soldiers who are no longer with us. The Karenge Poore, Sapne Adhoore initiative is our passionate effort to make sure that no child of deceased army personnel should be left behind when it comes to their dreams and aspirations."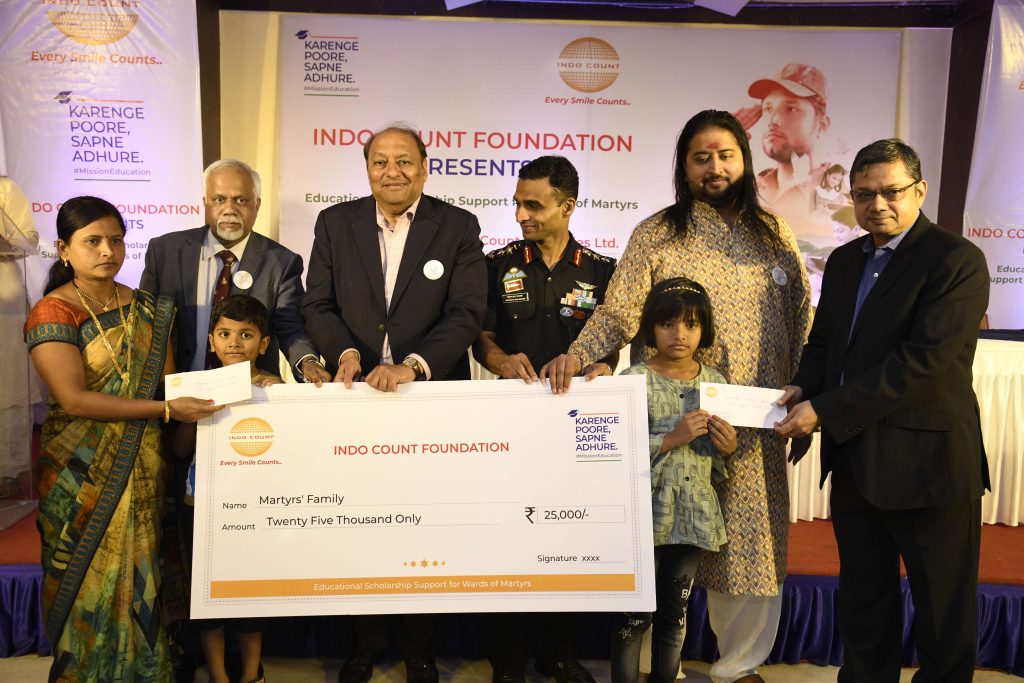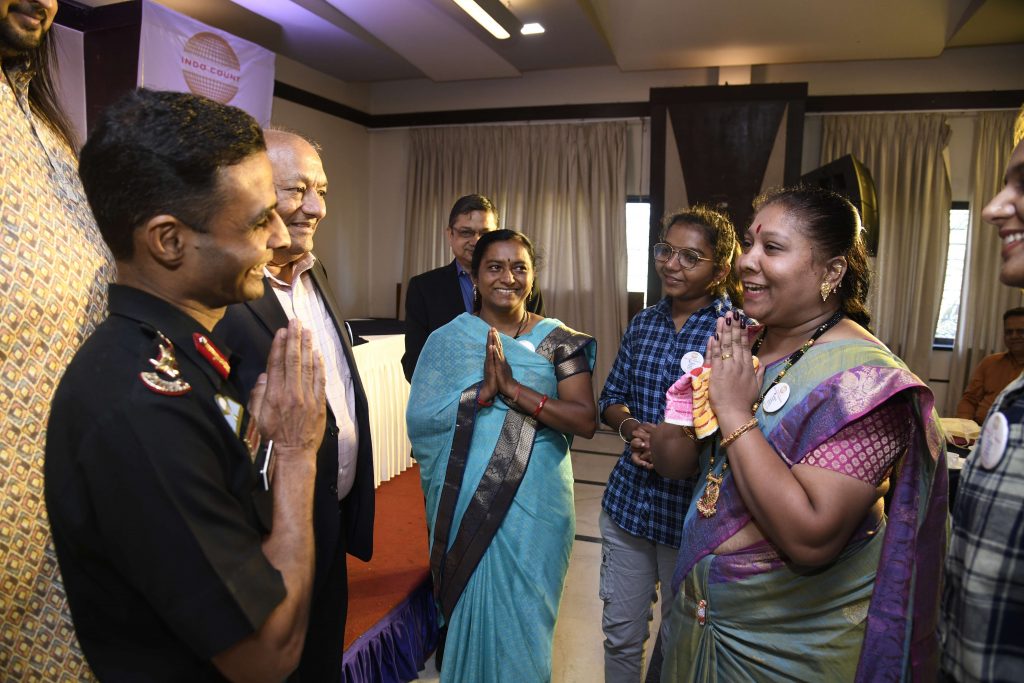 One of the recipients of the sponsorship also shared her thoughts, saying, "I would like to thank Indo Count and the Veer Senani Foundation for giving all us kids such an inspiring opportunity with the educational sponsorship. I hope each and every kid present here excels in their field and does great things for the country one day".
The 'Karenge Poore, Sapne Adhure' initiative finds its roots from a recent award function, where Kartik Aryan, Anil Kapoor, Shikhar Dhawan and a bevy of other celebrities participated in Boutique Living's CSR Activity. The celebrities received a customized 'dohar' set designed by Boutique Living as a token of thanks for their gesture and for every celebrity that took part in the activity, Boutique Living decided to sponsor the education of a bereaved army child.
The brand with a golden heart, with its latest endeavour, Boutique Living is shaping a promising future for India, one child at a time.