Mumbai, January 5, 2021: Metro Shoes, one of the largest fashion footwear retailers in India, has collaborated with Greensole, to donate over 6500 shoes to underprivileged children from 93 Zilla Parishad Schools of Chikhaldara Block, at Amravati District of Maharashtra in December 2020. Greensole is an NGO which collects pre-loved footwear, refurbishes the same and donates them to children in smaller villages or districts. This collaboration is a robust drive to ensure that these kids are provided with good quality slippers which is one of the most necessities. It is also an extension of the brand's vision towards sustainability.
The very first donation drive took place on December 21, 2020, in Somwar Kheda Village, Chikhaldara where 1300 numbers of refurbished footwear were distributed to 12 schools. This drive will continue across many more schools via Greensole.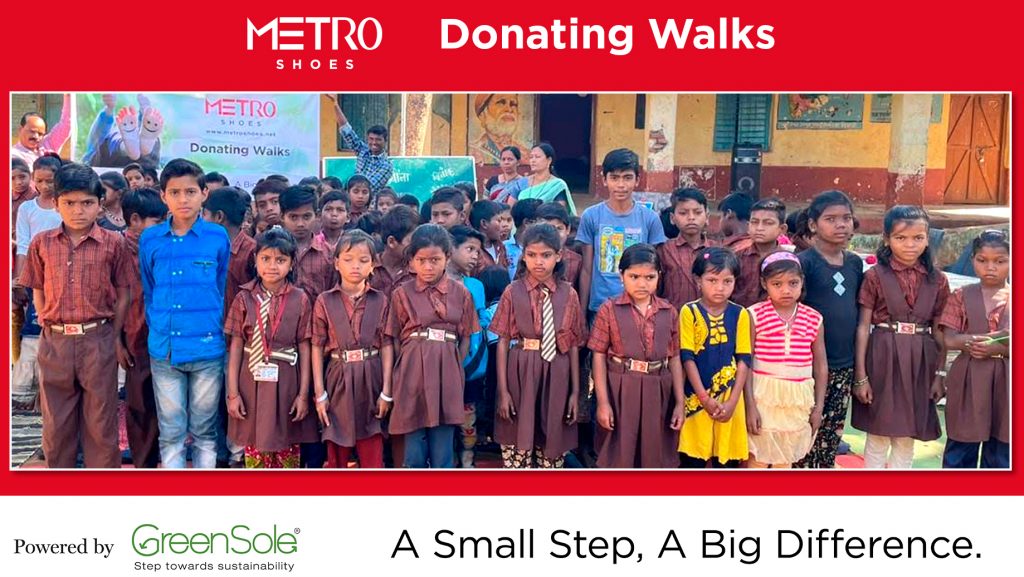 In the past few years, Metro Shoes has been focussed on protecting the environment through sustainable measures. The brand realised that each year an infinite number of shoes are discarded which end up getting stacked in the dump yards, leading to concerning landfills. The thought behind this shoe donation drive germinated keeping this issue in mind. The brand then decided to collaborate with Greensole for the shoe donation drive that could put pre-loved footwear to better use.
Aziz Fidai, Head CSR from Metro shoes added, "We have been part of the retail industry for more than 70 years now and it is our responsibility to give back to the society. It hurts to see our children being deprived of access to basic needs like footwear and we wanted to help find an effective solution. Being from the footwear industry ourselves, we are glad to partner with Greensole and share some joy this month with these lovely kids. This initiative is also the first of many we have planned towards our vision of becoming a brand focused on sustainability."
Shriyans Bhandari, Social Entrepreneur and Co-founder of Greensole said, "We are glad to collaborate with responsible and empathetic brands like Metro for such a noble initiative. This also inspires other brands to join us and see the change they bring to our society. Initiatives like these are a step towards building a better society and a more sustainable world."