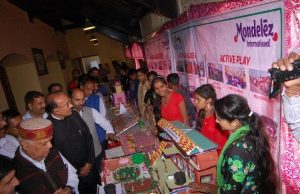 Himachal Pradesh, July, 2017: Mondelez India, makers of India's most loved chocolate brand Cadbury Dairy Milk, along with its NGO Partners – Save the Children and Magic Bus, organised a series of youth-centric workshops as a part of its National CSR Programme – Shubh Aarambh, at Baddi, Himachal Pradesh in July. There were about 180 participants, including officials from departments of health, education, women and child development, agriculture, horticulture, social welfare, local communities and NGOs, among others.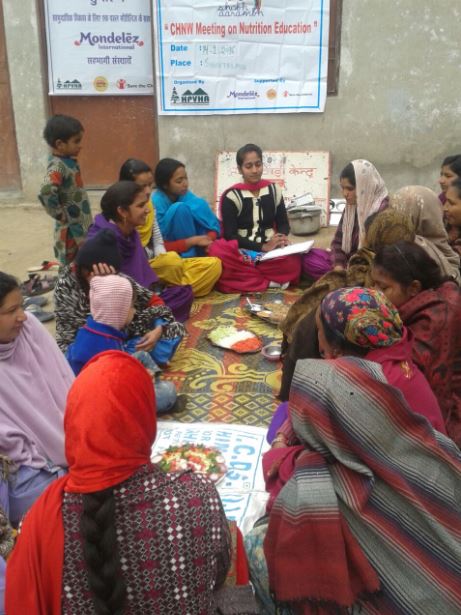 The Shubh Aarambh programme has bought about a change in the lives of the communities through its various interventions. Different aspects of these interventions have been captured in pictures. The workshops included photography and model creation followed by an exhibition which helped youth change their mindset, build a positive attitude and capture community issues through their creativity. One of the major reasons Mondelez India put this together along with its partner NGOs was to initiate creative thoughts and ideas, and as a part of its vision, focus on the holistic development of the beneficiaries. This was followed by the State closure event which saw the presence of prominent members from the Ministry, including Shri Kaul Singh Thakur, Hon'ble Health & Family Welfare Minister, Himachal Pradesh, colleagues from Mondelez India and NGO partners – Himachal Pradesh Voluntary Health Association (HPVHA), Magic Bus and Save the Children.
Shubh Aarambh was launched in 2014 and has a footprint in seven States. With the collaborative efforts of of the various NGOs, it has touched the lives of about 1,00,000 beneficiaries including children, youth, mothers and teachers. Keeping the needs of the children at the centre of the programme, Mondelez India works with parents and teachers to provide education, health and nutrition support at an early age, physical and social development through sports for development, and skills and livelihood programme to make young people more employable.
Ramesh Chander Kataria, Plant Lead – Baddi, Mondelez India said, "Helping the society and growing our business go hand in hand. In line with this thought, Shubh Aarambh, our national community initiative signifies new beginnings for the youth across seven States. Youngsters have had the opportunity to access health and nutrition, education, participate in play and sports activities leading to social development. Through the initiatives in the six villages of Haripur Sandholi Gram Panchayat, Baddi, we are supporting the ultimate goal of building a healthy, educated and productive next generation. We have tremendous support from the local government and communities and would like to thank them for their efforts."