Collective Consciences of India's Best Business Minds Join Hands to Make Poverty Alleviation a Reality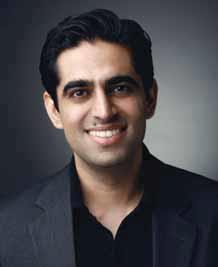 Ayisha dresses up smartly, picks up her bag and steps out for a regular day of work along with other women in Bangalore. So what is the big deal?
The difference is that Ayisha went through 100 days of change at Gurukul that catapulted her out of a stagnant job at a local garment factory into the very stylish and high paced job of a Beautician at YLG with rapid growth opportunities! She went through rigorous training in Life Skills at the Gurukul, a residential training program of The/ Nudge Foundation, which included how to face life with confidence, respect towards self and others, personal hygiene, clear communication, how to set goals and work towards achieving them. Coaching in spoken English, budgeting and saving and digital literacy has put her at par with any educated working woman. High standard, practical honing of livelihood skills puts Gurukul students way ahead of their peers. Ayisha now gets up in the morning knowing that she can support her family of ten, take care of her ailing father's medical expenses and send her siblings to school while making a beautiful life for herself. She looks forward to growing in her career now rather than working to meet tomorrow's expenses. She has The Nudge Foundation's Life Guard programme to lean on in times of doubt and trouble. Life/Guard is a unique and comprehensive lifelong support platform from The Nudge for underprivileged youth who have managed to nudge themselves out of poverty but are at risk of falling back in.
cannot meet their basic needs. Our growing economy with massive skill deficit provides a real opportunity for them to escape the cycle of poverty through gainful employment. But imparting livelihood training is proving to be insufficient, emphasising the need for life skills and literacy to sustain employment and remain out of poverty. This is where The/Nudge Foundation, a for-purpose startup, is smartly tackling the greatest human development challenge of our times – poverty. It is on the right track in sustainable poverty alleviation of one million people, by building a strong 360-degree life, learning and economic foundation for the poor in residential "Gurukuls", along with lifelong support system – Life/Guard. The organisation is focused on creating innovative solutions for sustainable alleviation of poverty with scalability as an important aspect for each solution.
"Every human being deserves a dignified life out of poverty, and it is well in our collective means to achieve that goal."
– Atul Satija, Founder & CEO, The/Nudge Foundation
The second batch of students (33 men and 16 women) from our "Mphasis Gurukul" secured 160 per cent placements and graduated on 19th June! This is the second time in a row that The/Nudge's Gurukul has achieved more than  100 per cent placements for Gurukuls, build the team needed to scale pan-India and gear up for a growth target of 7X in 2016-17. We recently formed the Leadership Council, 2016-17 which includes Umang Bedi, MD designate of Facebook India, Nishi Vasudeva, Ex-Chairman and MD – HPCL, Dinesh Malkani, President – Cisco India & SAARC, and Akshay Kothari, Head of Linkedin India. The members of the leadership council come with extensive experience in leading large organisations and would be helping the team across different areas such as sustainability, scaling, product, marketing and long-term strategy.
the magical rags to riches story but Gurukul definitely puts the students on the path of growth in their career and life!
Atul Satija is the Founder & CEO of The/Nudge Foundation. After 17 years of starting, scaling and turning around various businesses in some of the largest and most respected organisations globally, he decided to start The/Nudge Foundation to fulfil his passion of working on inequality and social issues facing India. Atul holds a Masters in Business Administration (MBA) from Indian School of Business and B-Tech from National Institute of Technology. To know more, visit: www.thenudge.org