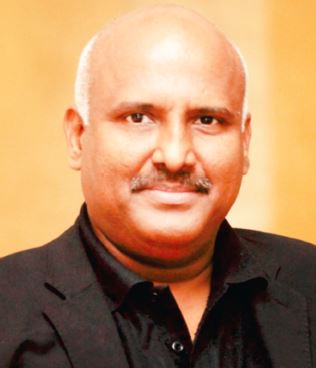 It was a scorching summer day on the outskirts of rural Kanchipuram, Tamilnadu, earlier this year where we had undertaken a temple restoration project, when my CSR Head Confronted me with what then seemed to be a pressing issue. "The contractor just called us. The scheduled painters have cancelled for some reason," she sighed. I thought for a moment. How could we have not possibly foreseen this possibility and arranged for a back-up? As a thousand thoughts clouded my mind, I noticed the village women, effortlessly going about their daily chores, enjoying their day. What struck me was their involvement in their tasks and their general sense of precision – qualities that a professional wall painter needs. What followed that was an epiphany of sorts and Nippon Paint's nshakti initiative had its genesis right there; an initiative through which rural women would be trained in professional wall painting.
In India, almost all wall painters are men. What stops women from taking up this job? After all, women have a natural flair for aesthetics and an eye for color. Yet, it is not common to chance upon a woman painter even in the metros, leave alone one in a village. According to a recent national census, rural women make half of India's rural population: a staggering percentage. They are one demographic that has continually been deprived of proper skill training. For such women living in remote villages,    earning a livelihood has always been a challenge as they lack employable skills.
We decided to set up an extensive training programme to empower such rural women. We shortlisted 15 women between the ages 18 to 35 in a village called Sirudhamur (Kanchipuram district), and employed three professional trainers from Nippon Paint's PROceed Training Academy. We designed a month-long wall painting course and imparted it to the first set of identified rural women, based on individual requirements. We achieved substantial results. Not only are these women now fully trained to cope up with the demands of the job, but they have also slowly begun to find themselves successful painting projects to work on.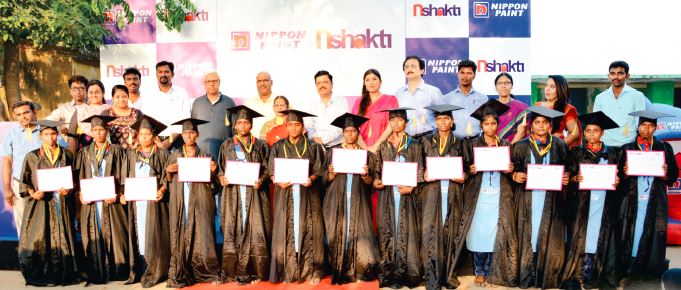 One of the nshakti trainers from the PROceed Training Academy who trained these women mentioned a few obstacles along the journey. "As most of these women are illiterate, and came with little or no formal training, we had to train them from scratch; from basics such as measuring and counting to the level of being able to read paint compositions. Our focus during the entire month was to encourage them in every possible way and ensure that they made the best of the opportunity offered. I felt like a teacher, but only to an older set of students," he said.
The training curriculum was fully designed to involve both theoretical and practical lessons. While training them was one challenge, sensitising them to break away from traditional and patriarchal notions was an even bigger hurdle to overcome. "Training Women painters comes with its own set of challenges. Wall painting is laborious and involves dealing with heights and being flexible; which comes easier to men. Even basics like making the trainees wear job appropriate pants was a cultural challenge," said the CSR Head.
For 35 year old Meenakshi, an nshakti trainee, life followed a similar pattern like most rural, unemployed women. Unable to complete basic schooling, and being forced to marry at an early age, her life revolved around her two children and husband. But the training, apart from giving her new-found confidence to take up a career, has made her a much sought-after local painter. "There are so many avenues opening up to us now. We have been approached by many homeowners whose homes need painting. One homeowner has even offered me an advance of Rs.5000/- to paint the house," Meenakshi said with pride.
While few have managed to source local employment opportunities on their own, the trainees as a group, were booked for an extensive painting project, for 15 days, of a local temple based in Sirudhamur. They were provided a standard income of Rs.500/- per day.
Talking about his association with the nshakti trainees, Vijayakrishnan, Managing Trustee of Sirudhamur Sri Srinivasar Temple Trust says, "It is always gratifying to offer someone an opportunity to showcase their talent, when they have, for long, been deprived of the same. We are sure that the women, having now completed a certified training, will make the most of their new role as professional wall painters. Also, the convenience of timings has enabled them to juggle both work life and personal life with apparent ease; a win-win situation in itself. And no, pay disparity was not an issue as the painters are paid at par with their male counterparts." This project, he hopes, will give them a reliable source of livelihood, and with time, visibility too.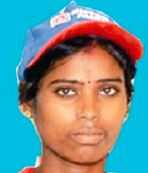 Juggling between personal and home life can be a hurdle, but for some, support came in the form of their family members. 23 year old Sasikala is a case in point. "Initially, I was very apprehensive of leaving my one year old baby with my in-laws to attend the training. But once my family realised how fulfilling it made me feel, they encouraged me to attend classes regularly. They took care of my kids. The most rewarding feeling was when my entire family came to see me get my training completion certificate," said Sasikala.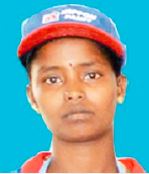 Geetha, another nshakti trainee, is proud of her newly acquired painting skills. "For someone who was not even known to people in my own locality, I was elated when people in my neighbouring village recognised me from the news on TV. It gave me a great boost and a new sense of identity. My children are the happiest. I am the Painter Mom that they boast about to all their friends at school," beamed Geetha.
Leading architects from OCI Architects, Ponni and Oscar Concessao, who expressed their solidarity towards this initiative said, "We are glad that the nshakti initiative, apart from training these women, ensures them job opportunities by providing them the right channels of employment; like linking them to local dealers, architects, contractors and builders."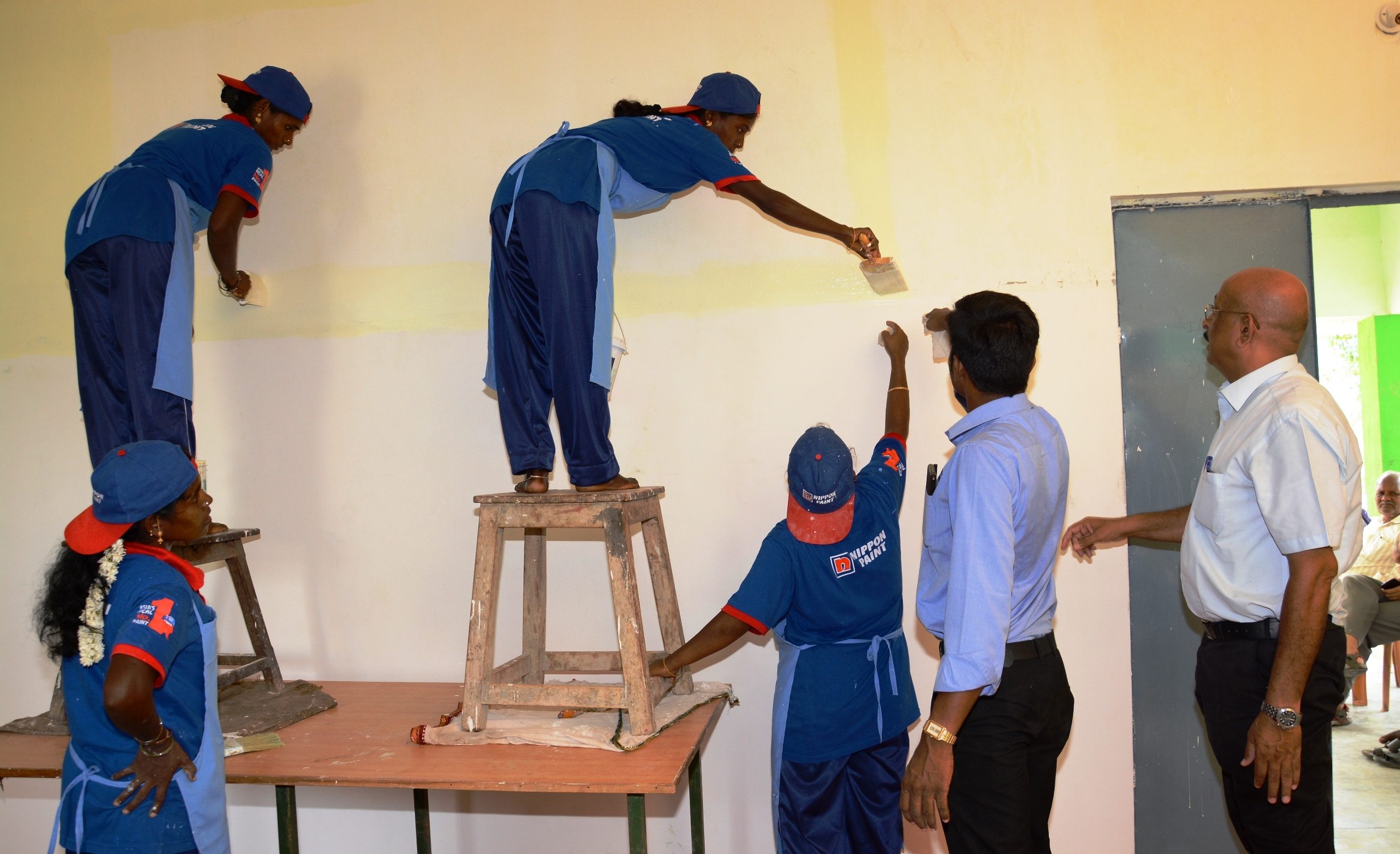 Nippon Paint has always believed in providing quality training to empower deserving individuals. With this move, we hope to contribute, as a brand, to the vision of Skill India 2018. Our PROceed Training Academies in Chennai, Madurai and Salem have been instrumental in training close to 900 underprivileged individuals, and is now all set to reach out to various village panchayats across Tamil Nadu to encourage women trainees through the nshakti initiative. While the project is still relatively new, its initial success has prompted us to make plans of commencing the second batch in Coimbatore, and we are hopeful that this would empower a legion of rural women in our subsequent efforts. After all, to impart a skill to someone is to transform their lives forever….
Mahesh S. Anand is President, Nippon Paint (India) Private Limited (Decorative Division)