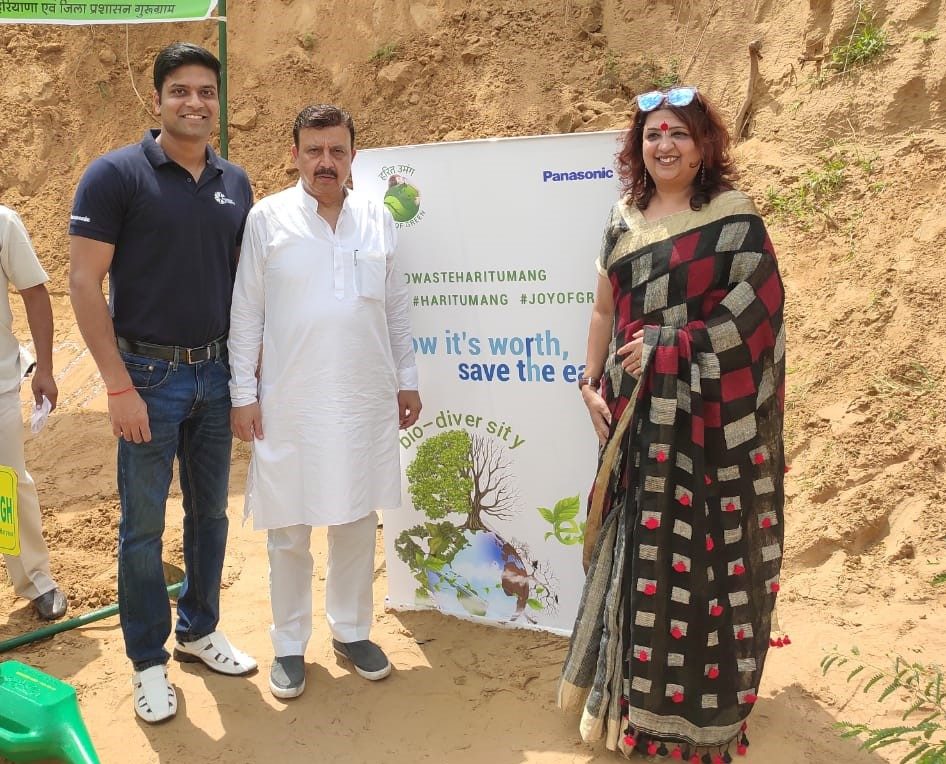 Gurgaon, August 12, 2019: In line with its vision of building 'A Better Life, A Better World', Panasonic India, a leading diversified technology company, pledged to plant 2000 trees across 20 acres of land in the Sakatpur Hills, this year, in partnership with the Haryana Forest and Wildlife Department. The tree plantation drive is in line with Panasonic's commitment to plant 100 thousand trees this year in the country under its ongoing Harit Umang – Joy of Green programme.
Upholding the biodiversity agenda, Panasonic India Pvt. Ltd. is glad to contribute to the initiative of the Government of Haryana in developing a city forest in the hills and foothills of Sakatpur, Gairatpurvas, and Sikohpur, through a mass plantation drive.
Gracing the occasion as the Chief Guest Shri Rao Narbir Singh, Forest Minister, along with Ritu Ghosh, Head, Corporate Affairs & CSR, Panasonic India, together inaugurated the mass tree plantation drive.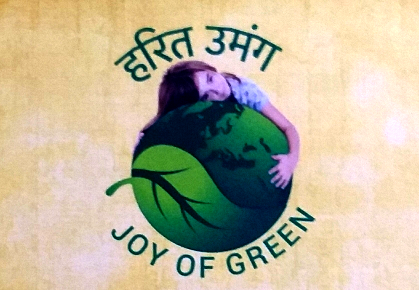 Harit Umang – Joy of Green programme aims to nurture the ecosystem by developing sustainable practices and imparting green knowledge through active engagements with schools and communities. In addition to tree plantation initiatives, it focuses on e-waste management and responsible recycling, with an aim to create zero plastic zones around school campuses and build sensitisation regarding responsible disposal of e-waste and plastic waste. Striving to make energy efficiency mainstream, Panasonic plans to align by nurturing green ambassadors in schools for creating awareness through developing a green syllabus for students.
Emphasising on the need to adopt green practices, Shri Rao Narbir Singh, Forest Minister, said, "We are delighted to partner with Panasonic, as we move forward in sowing the seeds of a greener tomorrow. Engaging with the students, who are the future, will help instill a sustainable way of living in them from the very start and ensure a brighter future for generations to come."
Speaking at the drive, Ritu Ghosh, Head, Corporate Affairs & CSR, Panasonic India, said "We, at Panasonic, are proud to take yet another step towards expanding our Harit Umang programme contributing towards safeguarding our environment. Strengthening our vision to create an eco-friendly and sustainable community, this endeavour is in line with our vision of building  a better life, a better world, a philosophy that not only enables us to provide best in class products and services to our consumers, but also helps us sustain the environment that we operate in. Through this drive, we want to encourage eco-friendly practices among young and old alike, and urge people to become change agents to help us realise the vision of a greener tomorrow."