Hyderabad: Amrabad is a Mandal in Nagarkurnool district, Telangana. It is the largest Mandal in the district, area-wise, but the population density is less. Large portions of the Mandal are occupied by Nallamala forests.
The Apollo Foundation's monthly Total Health programme is on a mission of improving the well-being of all groups of people.
The Foundation, focused on serving the particularly vulnerable tribe of Amrabad – the Chenchus – conducted a water awareness drive in Mallapur Penta for about 50 families. This was the first of ten more water awareness camps that will be conducted through the year deep within the Amrabad Forest Reserve, where the tribal people live in clusters called Pentas. About 200 more families will benefit from the drive.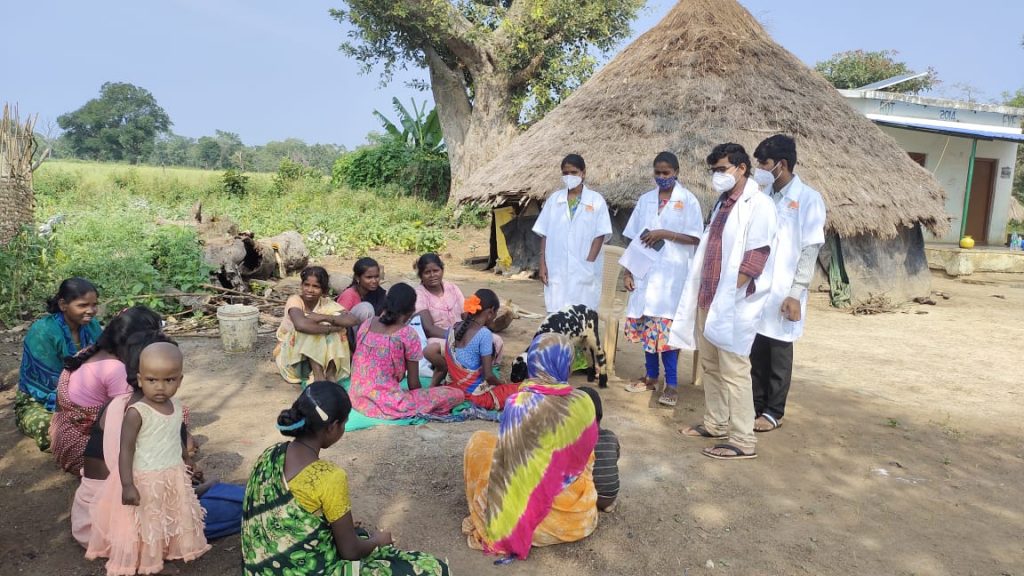 The drive itself was conceptualised when the doctor stationed with the Total Health clinic found a high incidence of typhoid, cholera, and frequent occurrence of coughs, colds, and allergies.
Most Chenchus have to walk at least 1km to access water mostly from ponds, which, due to its scarcity, is used for all purposes: bathing, washing, drinking, and cooking.
The workshop included the giving away of water purifying tablets with guidelines on how to use them, and also awareness around basic hygiene practices while storing drinking water. 
The drive is based on the principles of medical care at Total Health. It works on six pillars, one of them being Water, Sanitation, and Hygiene (WaSH).