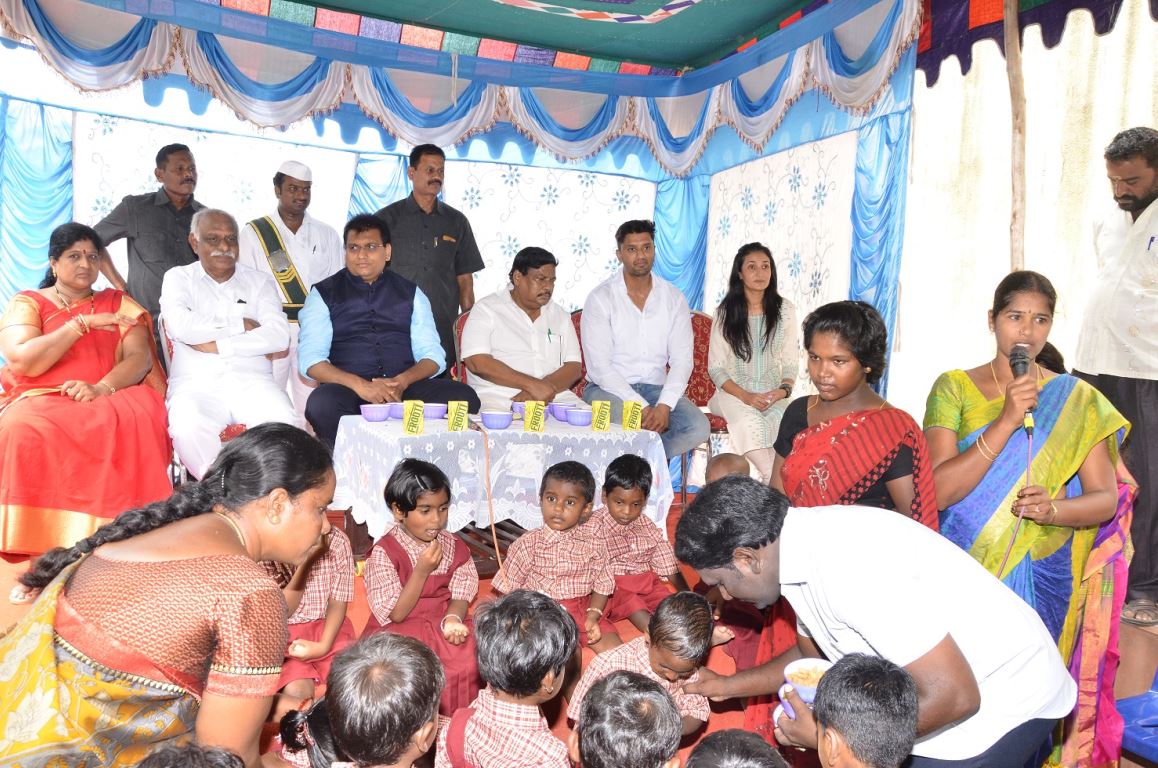 Mumbai, October 16, 2017: To focus on early childhood care, the largest Indian beverage company, Parle Agro, as part of their CSR initiative, inaugurated Parle Agro's Aanganwadi Development Project recently. The Project includes launch of the model Anganwadi in Paiyur village, Krishnagiri District, Tamil Nadu and Basavapalle village, Chittoor District, Andhra Pradesh.
Shri. Naramalli Sivaprasad – MP, Chittoor Constituency; Smt. Satyaprabha, MLA Chittoor Constituency; Mr. Pradyumna – IAS Collector; S. Lakshmi – Project Director; Ms. Aruna Devi – Deputy Director, Chittoor; Thiru C. Kathiravan – IAS District Collector, and Mrs. V Pushpalatha – District Programme Officer, Krishnagiri were present at the inauguration.
With a revolutionary agenda to address the issues related to early childhood development, Parle Agro is focusing on strengthening Anganwadis in the country. The Project targets two districts in the pilot phase (Chittoor in Andhra Pradesh and Krishnagiri in Tamil Nadu) to modernise these child care and educational centres. Majority of Anganwadis in the country rarely host basic facilities and have remained underdeveloped. Parle Agro's upgradation plans will tackle their infrastructural as well as educational predicaments.
Moreover, the company will facilitate repairs, beautification and strengthening of the infrastructure. A child-friendly environment will also be created with provisions of safe drinking water and sanitation facilities. To encourage holistic development in children, Parle Agro is also concentrating on providing play equipment and educational material which will enhance the sensory motor skills and cognitive skills of the children. The initiative will also include specialised skill-based training for Aanganwadi workers.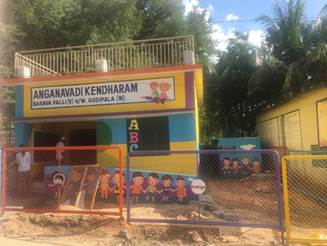 Commenting on their latest CSR initiative, Alisha Chauhan, Director, Parle Agro, said, "Rural development has been at the core of Parle Agro's philanthropic initiatives. We procure all our mango pulp from South India and hence a large part of our social support initiatives are being focused on the development of mango growing areas as part of our strong CSR vision. With the Aanganwadi Development Project, we aim to transform Aanganwadis across India and contribute to the Prime Minister's national vision to provide better environment to India's children as well as provide education and skill development. This initiative could not have been possible without the District Magistrate and the Integrated Child Development Services officials who supported our vision and generously helped us achieve this feat."
The development of these Aanganwadis is just the beginning of a nationwide initiative adopted by Parle Agro.