Mumbai: The Pehlay Akshar Foundation, part of the RPG Group, felicitated 5,000 Brihanmumbai Municipal Corporation (BMC) teachers for completing two years of the Teacher Development Program recently.
This event marks the completion of training for BMC teachers across 12 Wards in Mumbai. To celebrate this milestone, Hon. Cabinet Minister of Tourism and Environment, Government of Maharashtra, Shri Aaditya Thackeray, Hon. Education Officer of BMC, Shri Raju Tadvi, and Smt Radha Goenka, Founder of Pehlay Akshar Foundation, felicitated the teachers and stressed the importance of uplifting the education sector. Among the other esteemed guests present were Hon. Chairperson – BMC Education Committee, Smt Sandhya Doshi, Hon. Jt. Municipal Commissioner of Maharashtra, Shri Ajit Kumbhar (IAS), and Hon. Addl. Municipal Commissioner, Eastern Subs, Smt Ashwini Bhide (IAS).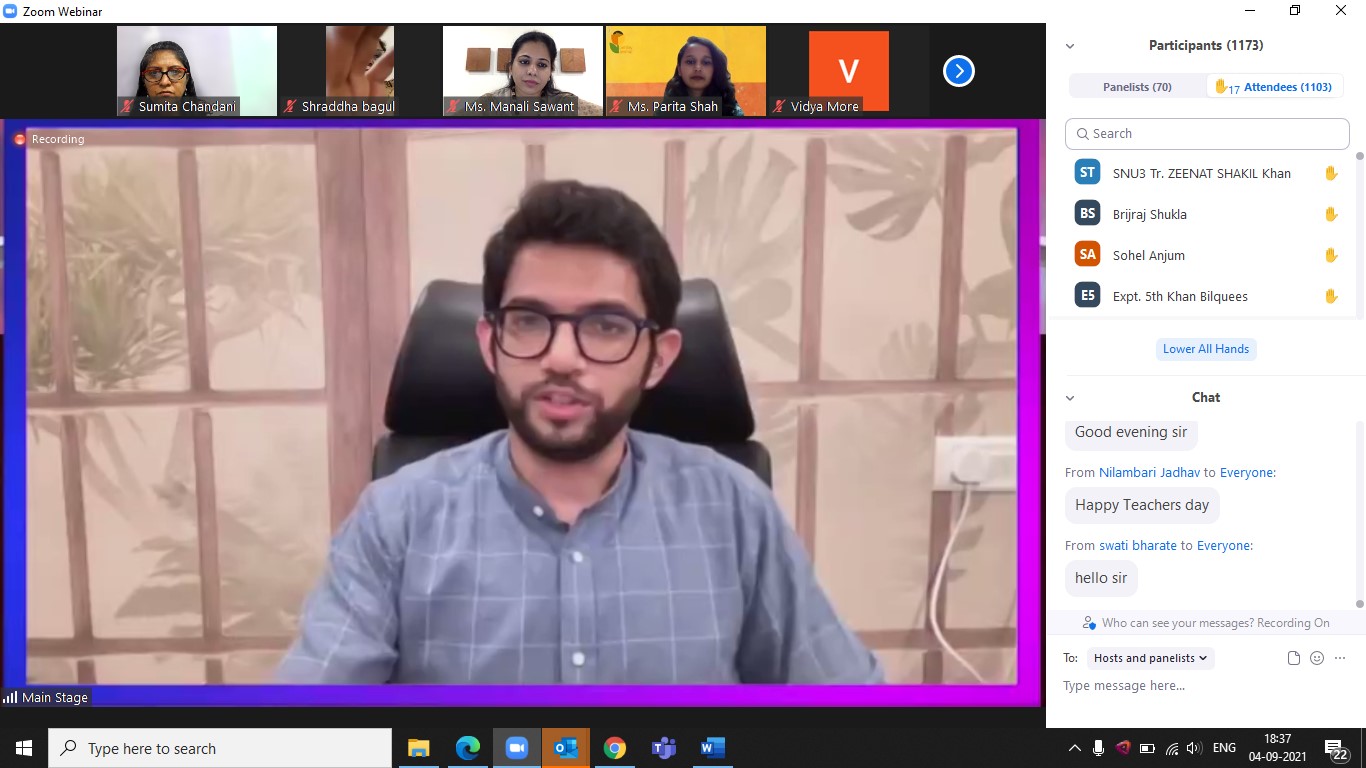 In 2019, Pehlay Akshar and the BMC partnered to train teachers across Mumbai, with the objective of nurturing a growth mindset, improved command over the English language, enhanced teaching practices and skillsets imperative to develop future-ready children. Due to the success of this unique programme, Pehlay Akshar is planning to scale this project to 2.5 lakh teachers across Maharashtra in 2021.
Commenting on the milestone, Aaditya Thackeray said "It is heartening to see Pehlay Akshar strive to train BMC teachers to ensure student learning outcomes improve, despite the challenges of COVID-19. I feel reassured that these steps will go a long way in the learning curve of our young students and shaping their minds."
Reflecting on the teachers, Raju Tadvi said "As an Education Officer, it gives me great pleasure that Mr Aaditya Thackeray is here to felicitate our teachers! This program has equipped teachers to improve student learning outcomes and it is my honour to celebrate all of them with Pehlay Akshar; and on the occasion ofTeacher'sDay, I would like to wish all the teachers a very Happy Teachers' Day."
Sharing her thoughts on the collaboration, Radha Goenka said, "The Pehlay Akshar Foundation has been working with teachers since 2016. Over the years, we realised that the real change-maker in the education system is the teacher, prompting us to expand our program towards a highly specialised teacher development programme. BMC has given us the opportunity to train 7000 plus primary and upper primary teachers in 2019. The education sector has faced multiple challenges during this pandemic, and a large number of students are still struggling with access to digital education. In spite of these challenges, we continued to train 5,000 teachers during this past year virtually. We aim to give the best possible support to the teachers and our students through the pandemic and beyond."