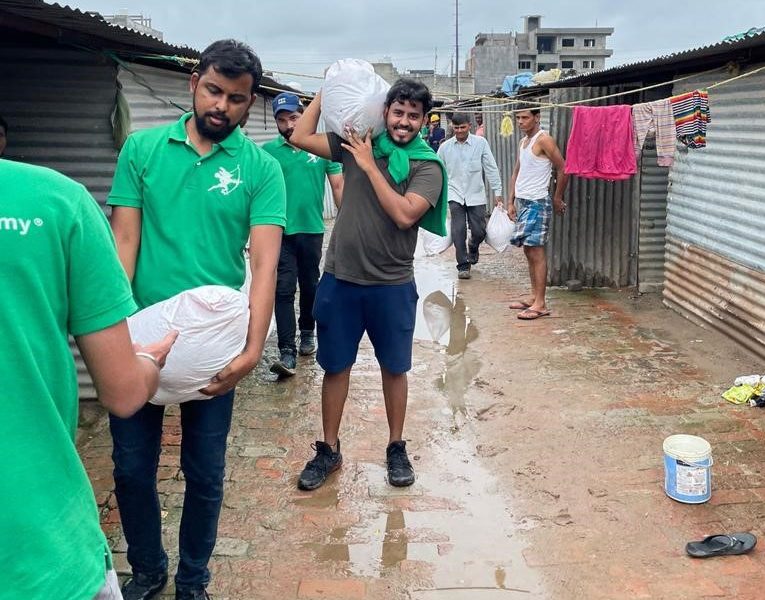 New Delhi: PM Relocations Pvt. Ltd. (PMR), one of the fastest-growing global relocation firms based out of India has joined hands with Robin Hood Army (RHA) in their latest campaign #Mission75 to celebrate India's 75th Independence Day. This passionate campaign started by Robin Hood Army is a national effort with the aim of feeding the hungry as well as providing the truly marginalised section of the population with access to opportunities that have the potential to transform their lives.
The campaign spans rural and urban areas in the country from July 31 to August 14, 2022. RHA's vision is to defeat global hunger and bring forth the best of humanity by using food as a medium. Robin Hood Army aims to serve 75 lakh meals across India and transform the lives of 75 people in each city.
PMR extends its support to NGOs in major metro cities like Delhi (NCR), Mumbai, Pune, Kolkata, Ahmedabad, Bangalore, and Chennai as its logistics partner. By associating with the RHA, PMR is supporting the logistics movement of essential commodities like pulses, rice, wheat, biscuits, etc. This movement ensures that the Robin Hood Army could distribute food items even in remote villages and urban areas.
Aakanksha Bhargava, CEO of PMR, said, "We at PMR believe that we owe a lot to society as well as the environment. This is why we lay emphasis on returning to society by serving the underprivileged and spreading happiness through our CSR activities. By joining hands with RHA to support the community, we realise that this is a rewarding relationship that is helping us work towards an environment wherein we can ensure food security for those in need and see this life-changing spirit."
"Over the years PMR has consistently helped with their systems to enable the RHA to serve across the country. We are so grateful for this tag team," says Neel Ghose, Founder of RHA.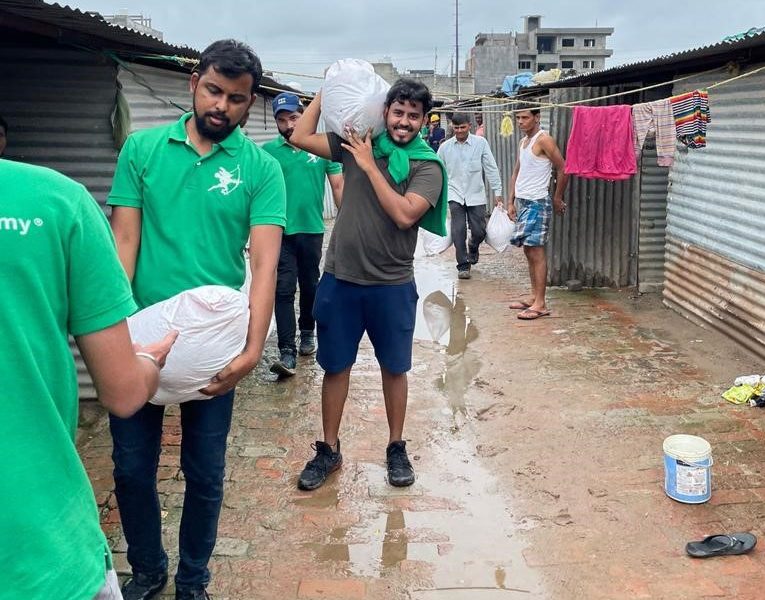 Despite being an MSME, PMR has been a part of many diverse CSR initiatives to support the cause of education, end hunger, create awareness of sports, and spread smiles to underprivileged children along with the people. PMR has also joined hands with Robin Hood Army (RHA) in the past for its #Mission30M across five Indian States to serve staple meals and essential commodities to over 30 million people in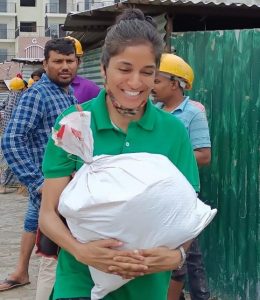 2020 who were the most affected due to the pandemic.
"Our belief at Robin Hood Army is that the cause of hunger problem is not the lack of food, but the lack of access to it! We as the volunteers of RHA become a connecting agent between the source and the recipient and logistics is always the most crucial part of the process. But our lives became easier when our friends at PMR gave us the most important part of the process – the transportation logistics," says Team RHA.