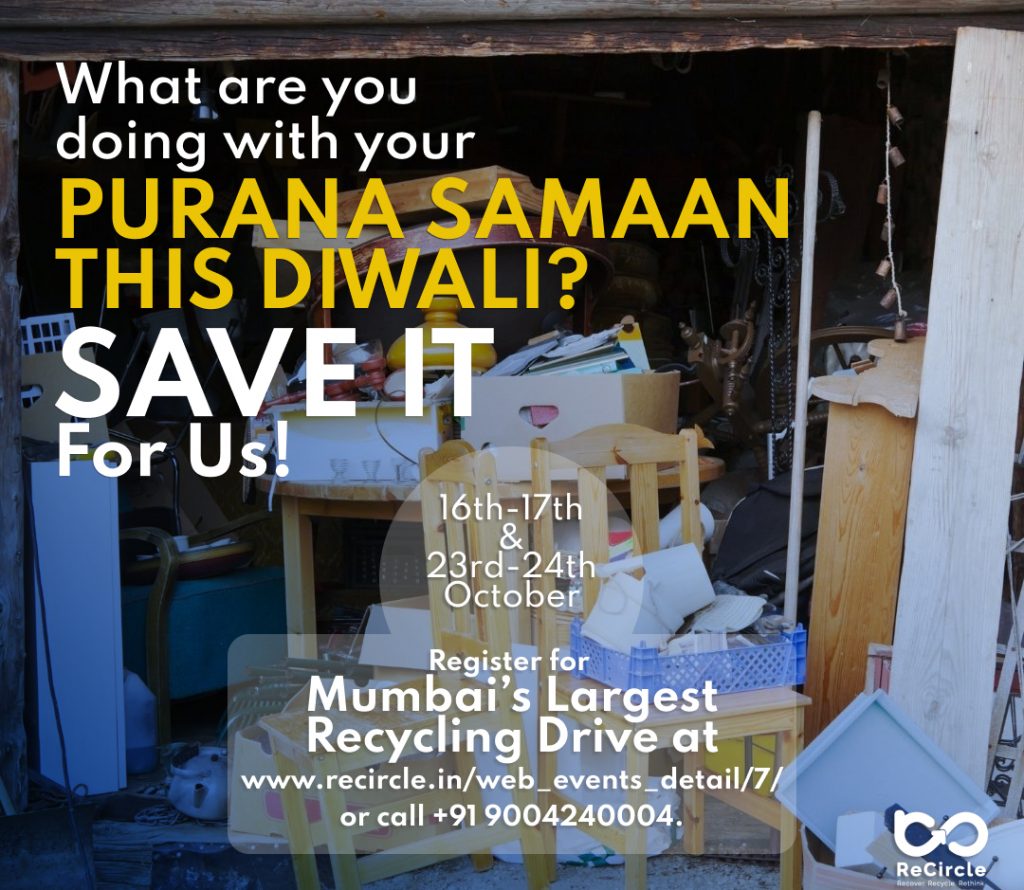 Mumbai: The resource recovery enterprise aims to spread awareness and increase participation towards its goal of inspiring a robust circular waste economy during this festive period.
ReCircle, a pioneering brand in the organised waste-management segment, has announced that the company has begun Mumbai's largest Diwali Waste Collection Drive, with the aim to collect materials that are typically discarded during the Diwali cleaning fervour. Items that we consider waste – used cartons, takeaway containers, old utensils, etc. still possess an inherent value and can be reused, recycled, and repurposed. ReCircle ensures the proper collection, segregation, and utilisation of these materials, thereby ensuring that our already overflowing landfills and oceans are spared from untreated waste.
Diwali, the festival of lights is the harbinger of new beginnings and prosperity. Sadly, it also increases solid waste generation by 22 per cent (from 900 metric tons on a daily average to 110 metric tons). And the number is only bound to increase with every passing year, resulting in a loss of resources due to a lack of knowledge regarding appropriate waste disposal. Hence this Diwali, ReCircle is prepared. Their event will spread awareness amongst consumers, societies, and offices, to enable them to responsibly discard their #PuranaSaman.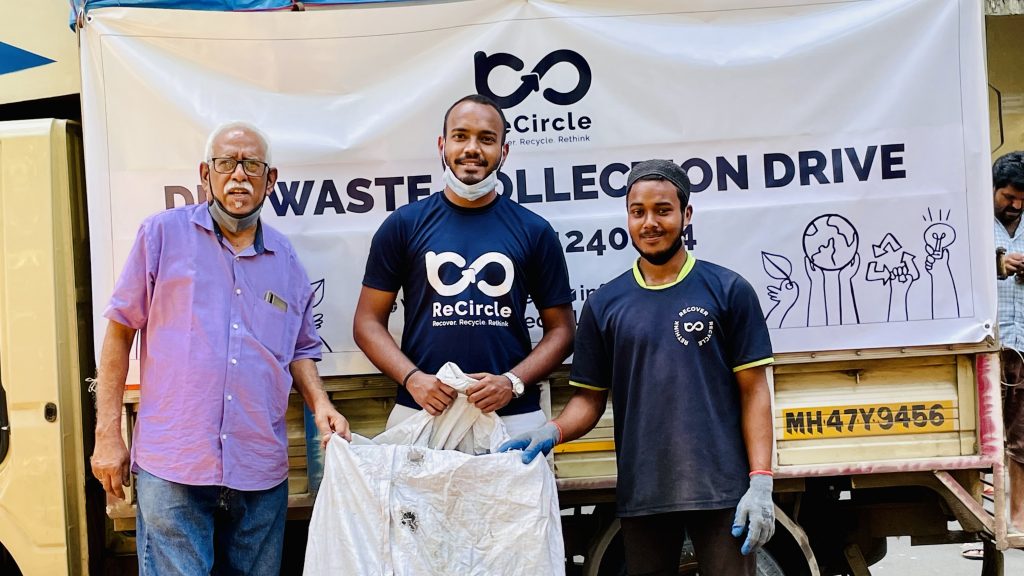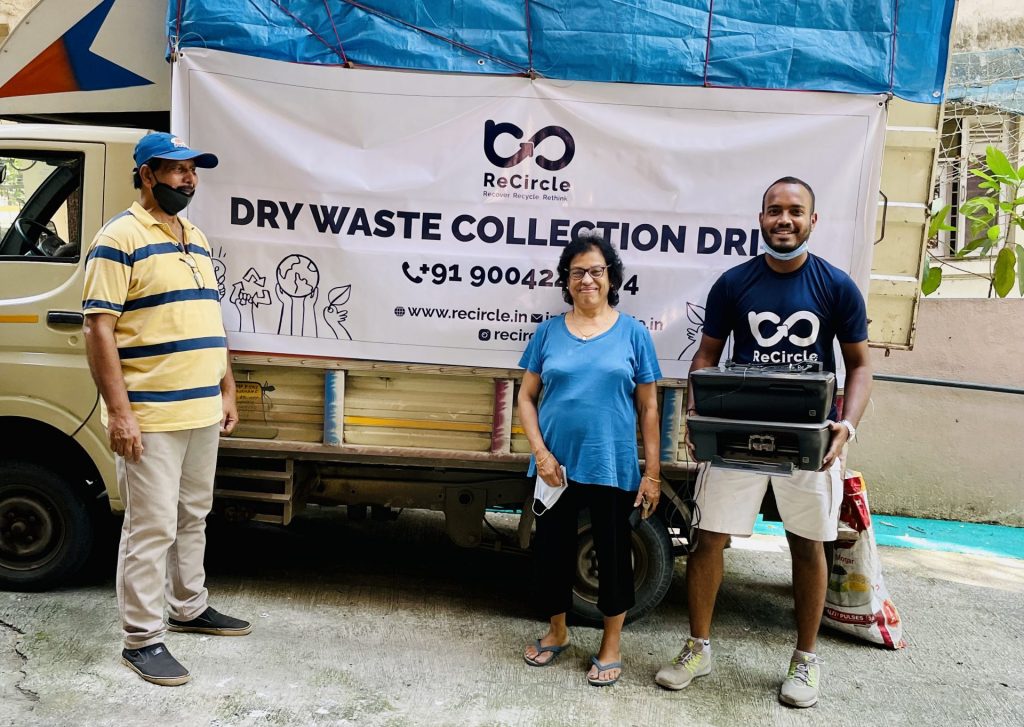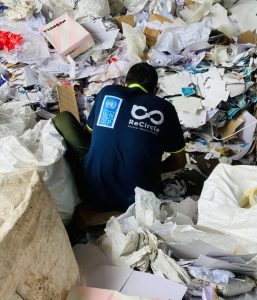 For their special event, Recircle has also partnered with St. Catherine of Siena School and Orphanage, Bandra. The amount collected from Mumbai's Largest Diwali Waste Collection Drive will go towards empowering orphaned children by providing them with educational, vocational and job training. The enterprise has partnered with restaurants like Jamjar Diner, Bowl Baby Bowl, The Daily All Day Mumbai.
Registrations are open till October 20, 2021, with front-line workers routing through different parts of the city over two weekends – October 16-17 and October 23-24, 2021. Individuals must register on https://www.recircle.in/web_events_detail/7/. 
Rahul Nainani, Co-Founder and CEO at ReCircle says, "The goal is to incentivise as many consumers to register for the collection drive by highlighting free pick-up rounds across Mumbai. This is a fully impact-driven collection model. Apart from the environmental impact, an individual's participation will result in social and economic impact for Recircle's Safai Saathis and the children at St. Catherine's."