National: Covestro India, leading producer of innovative polymers, is as committed to sustainability and a circular economy as it is to top-notch solutions for its customers. To this end, the company organised a number of plastic waste collection drives at its sites in India recently.
Sustainability being a core mission and integral part of the company's strategies, the plastic waste collection initiative invited Covestro India employees at various site locations to participate and make the drive a success. These locations included:
Kosamdi Lake, Ankleshwar, Gujarat
Surajpur Wetland Area, Greater Noida
India generates close to 26,000 tons of plastic waste per day. More than 40 percent of this waste remains uncollected, landing on sidewalks, near freeways, in rivers and in the ocean. The environmental consequences of such plastic waste have become increasingly apparent. Covestro India, as an integral part of the industry, has designed its CSR intervention activities to prioritise pollution in the marine environment. This is in line with its larger circular economy business model.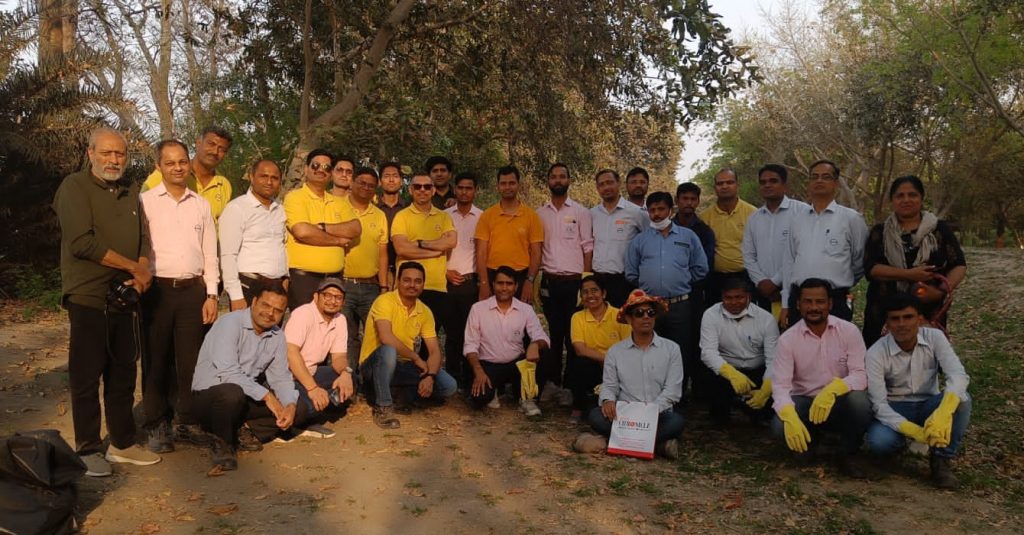 The company also strongly believes that collaboration across organisations is needed to develop impactful solutions, hence they have partnered with United Way Mumbai – a non-profit organisation working in urban and rural communities across India to identify and implement the most impactful solutions to community problems.
United Way Mumbai collaborated with the company to implement the plastic waste clean-up activity.
Bavanji Vekariya, Site Head, Ankleshwar, stated, "At Covestro India, we believe that sustainable practices are the key to building a better future for our planet. Our focus on circular economy is a vital component of how we approach every aspect of our work. We are committed to driving positive change through our actions. The plastic waste collection drive in Ankleshwar was a testament to this very commitment. We invited our employees to join us in this initiative to collect plastic waste and clean up the Kosamdi Lake area. It was heartening to see them actively participate and take ownership of this cause. We are grateful to our NGO partner, United Way Mumbai, and local NGO – Eco Roots Foundation, for collaborating with us on this initiative. We genuinely believe that together, we can build a more sustainable future and create a world where future generations can thrive."
Arvind Kumar, Head – Site Services, said, "We are pleased to collaborate with Eco Roots Foundation, our trusted NGO partner, to carry out this plastic waste clean-up initiative. As a responsible corporate citizen, Covestro India recognises its role in preserving the environment and is committed to finding sustainable solutions to address the issue of plastic waste. Together with Eco Roots Foundation, we hope to make a significant contribution towards a cleaner and greener India. We believe that by working in tandem with like-minded organisations, we can create a more sustainable future for our communities."