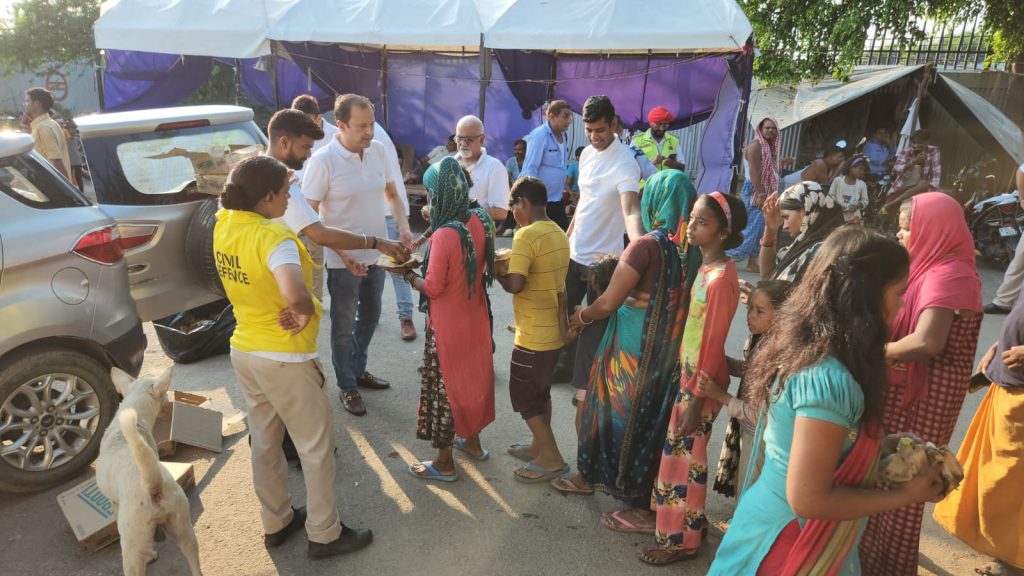 Delhi: Sachin Manchanda Foundation once again showcased its unwavering commitment to serving the community by organising a food drive for flood victims around Mayur Vihar. In response to the devastating flood crisis in Delhi, the Foundation stepped forward to provide assistance to the impoverished individuals forced to seek refuge on the roads.
The recent floods in Delhi caused immense hardship for families, leaving them displaced and struggling to meet their basic needs. Understanding the urgency of the situation, Sachin Manchanda Foundation promptly dedicated volunteers to conduct a food drive, ensuring that those affected received vital resources during this challenging time. The team worked tirelessly to prepare and distribute nutritious meals, aiming to relieve the suffering of the flood victims.
Sachin Manchanda, Trustee of Sachin Manchanda Foundation, stated, "We firmly believe that serving the community is a responsibility we should never miss a chance to. We seize every opportunity to extend support, especially during these times of crisis when a large population of our surroundings have become homeless. Our devoted team has worked tirelessly to provide aid to the flood victims in Mayur Vihar, and we will continue to stand by them as they recover from this catastrophe."
The food drive is just one of the many initiatives the Sachin Manchanda Foundation undertake to uplift and empower marginalised communities. The Foundation consistently strives to make a lasting positive impact on the lives of those in need. It remains dedicated to serving the community and stands ready to provide ongoing support to those affected by the flood crisis in Delhi.