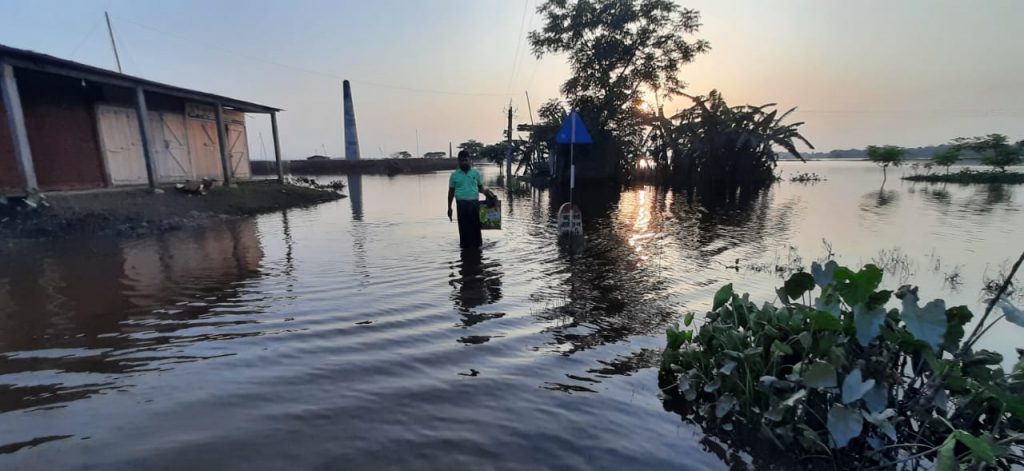 Guwahati, Assam:  Reports of immense damage are beginning to emerge from Assam as the State is reeling under floods followed by incessant rainfall and landslides across many districts. The floods have affected over 719,425 persons, including 141,050 children from 2095 villages across the 27 impacted districts of Assam. The State Government now has
set up 421 relief camps and centres to reach out to the affected population, according to the Assam State Disaster Management Authority (ASDMA). There are reports of eight lives lost by far in Cachar, Udalguri, Dima Hasao, Lakhimpur and Darrang, and five persons missing from Cachar and Nagaon.
As the important task of assessing the damage begins, rapidly determining needs, Save the Children has mounted immediate relief operations to provide families with basic shelter, food, clean drinking water and other necessities across Nagaon, Darrang, Biswanath – three of the most affected districts. Eight embankment breaches have been reported in Barpeta, Biswanath, Goalpara, Nagaon, and Nalbari and three damaged embankments reported in Tamulpur in the last 24 hours.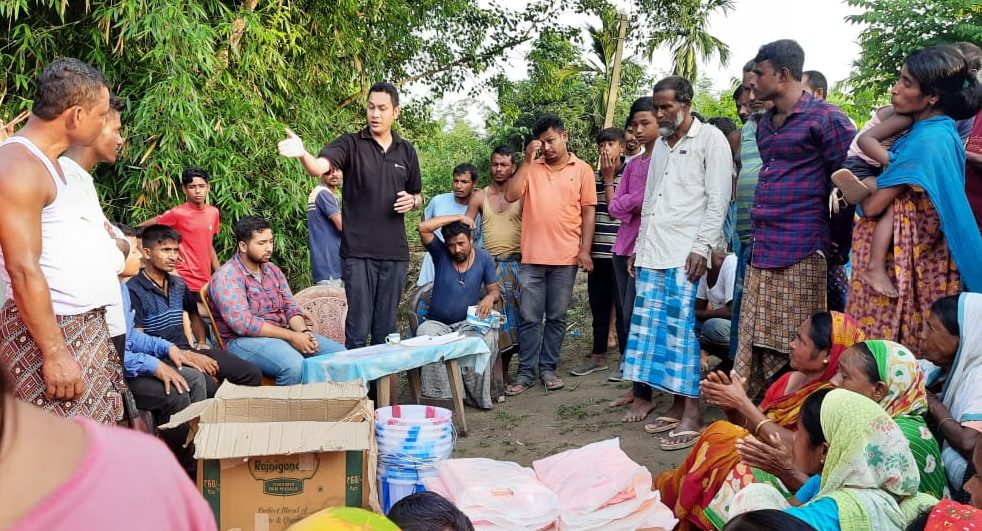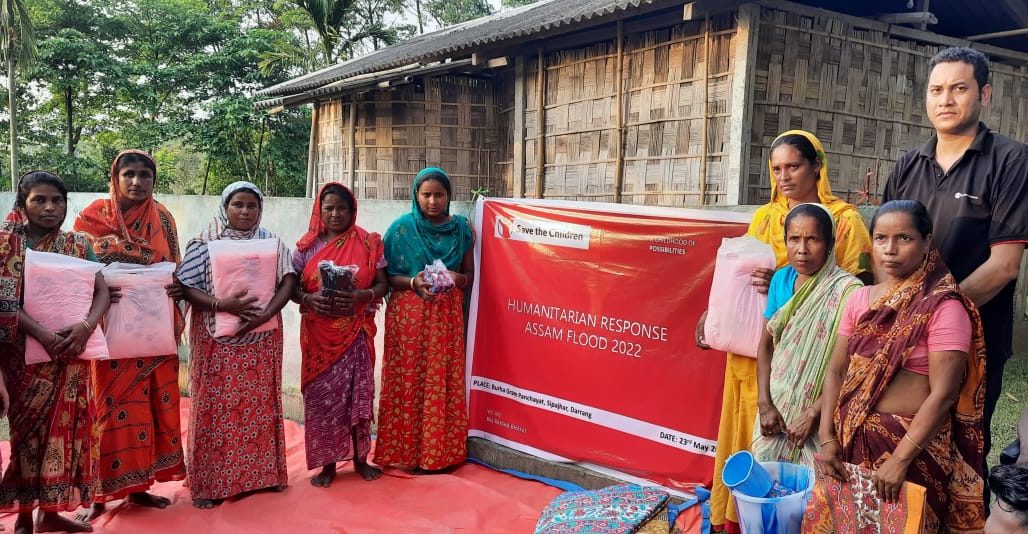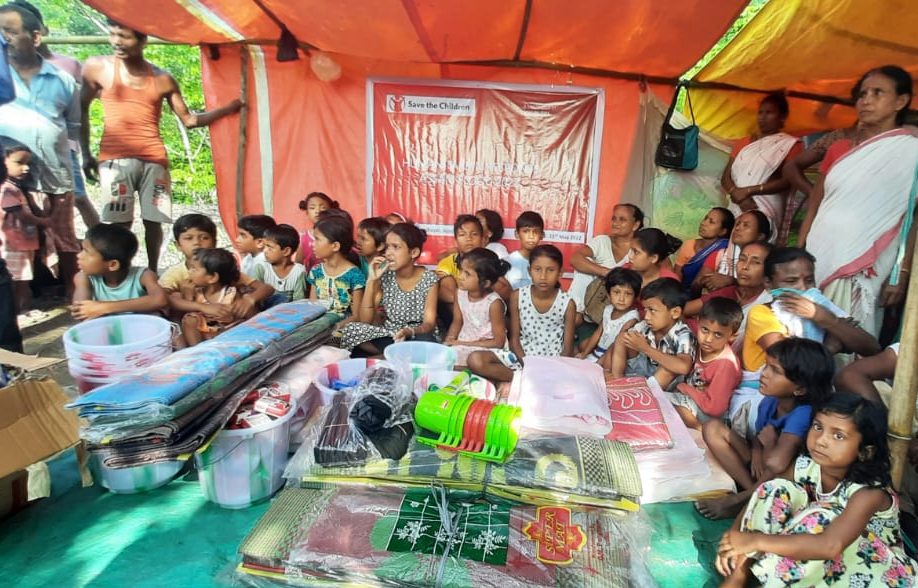 Save the Children India CEO, Sudarshan Suchi said: "The extent of damage due to floods in Assam is incredibly distressing and must be extremely frightening for the families. As we continue to provide immediate support to the community, we are particularly worried about how the floods are affecting children as they are amongst the most vulnerable. Besides immediate relief support, ensuring children's wellbeing is an important part of our humanitarian response, and as we ensure the families have basic support, we have set up child-friendly spaces to keep children safe and provide psycho-social support during such emergencies We are committed to ensuring children are safe, can enjoy recreation and get informal education support until the schools reopen."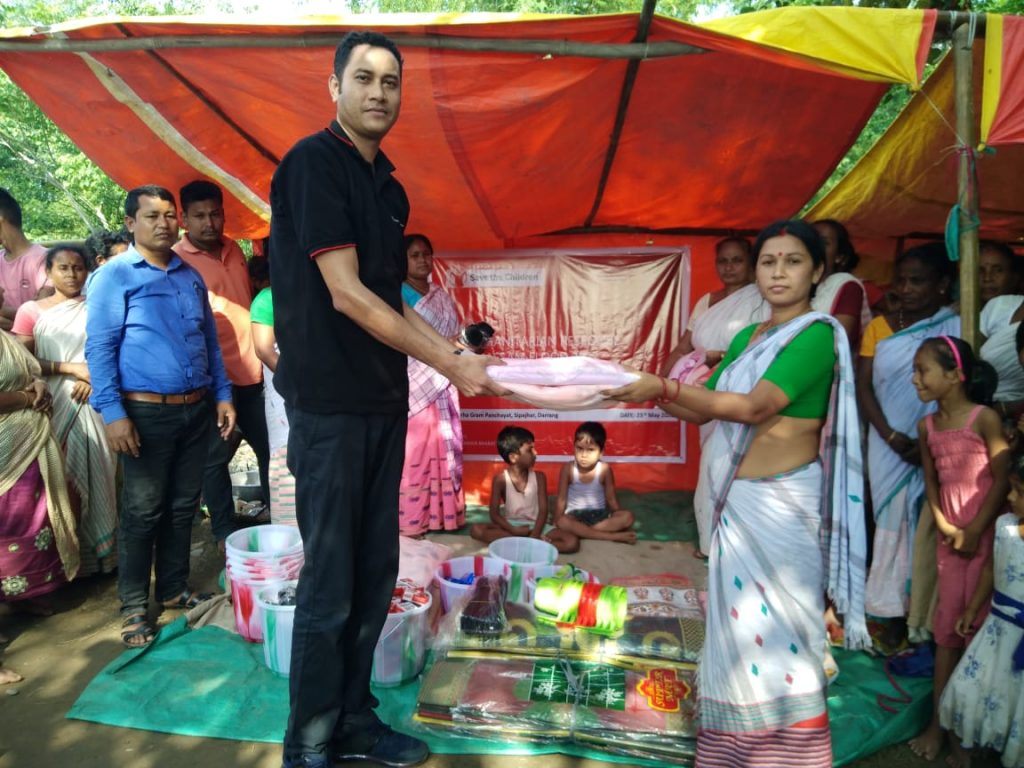 Meanwhile, relief measures will continue to focus on providing shelter, food, health and hygiene, and nutrition support to families. The affected people have an immediate need for access to clean water, hygiene maintenance products like soaps, detergents, mosquito nets, sanitary cloth/napkins, shelter materials like tarpaulins, mats, bedsheets, rope etc., along with educational and play materials for children who have lost it or has got damaged due to flood water in school buildings. Save the Children mounted its first response on May 23, in Darang district, one of the most impacted locales in the State.