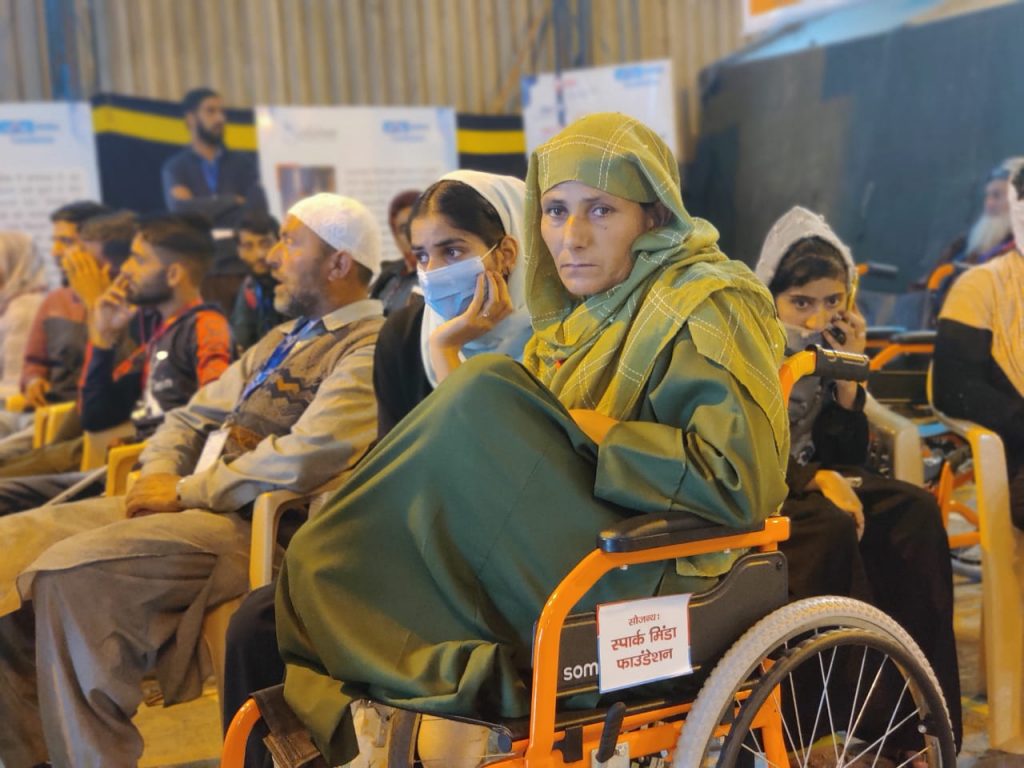 Kupwara: Spark Minda Foundation in collaboration with the Indian Army organised the 'Empowerment of People with Disabilities Camp' in Zangli Garrison Kupwara, Jammu and Kashmir from August 22 to 27, 2022. The intervention covered more than 300 people affected by locomotive and speech and hearing disabilities. The PwDs who attended the camp were provided with prosthetic legs, orthotics, crutches, walkers and wheelchairs and hearing aid.
Underlining the power of partnerships, Sarika Minda, Chairperson of Spark Minda Foundation said, "This association is an excellent example of an initiative driven by collaboration and noble intent. I would like to thank the Indian Army for steering this initiative with Spark Minda Foundation and all the people who attended our camps. I am glad that together, we were able to make a difference in many lives."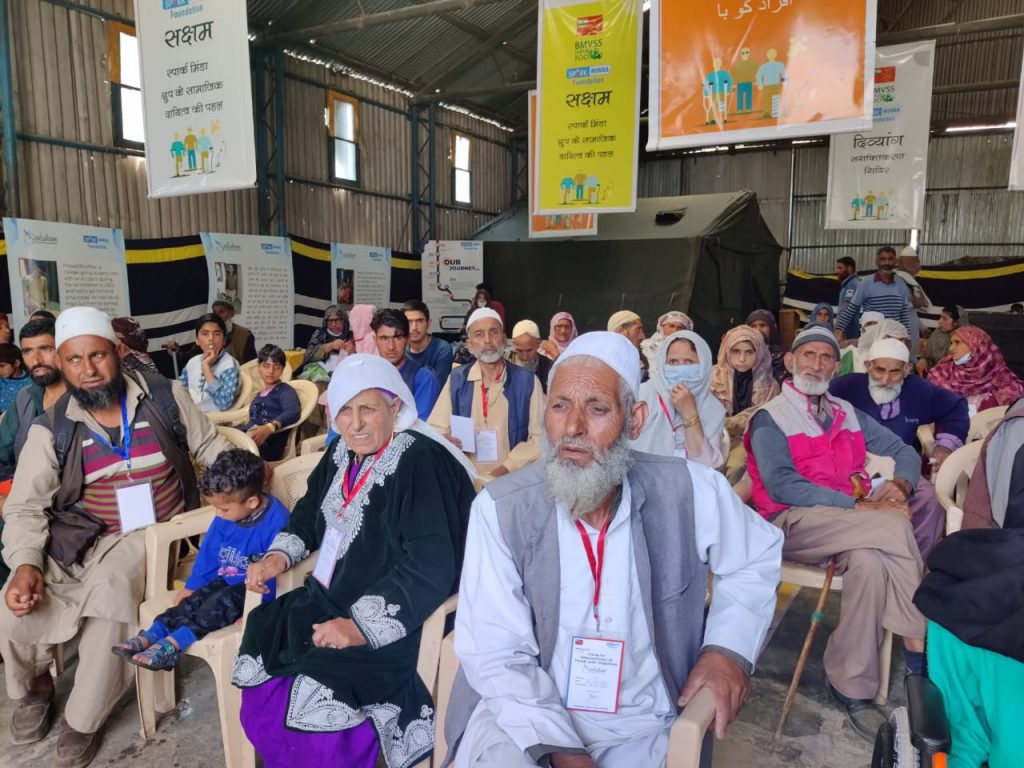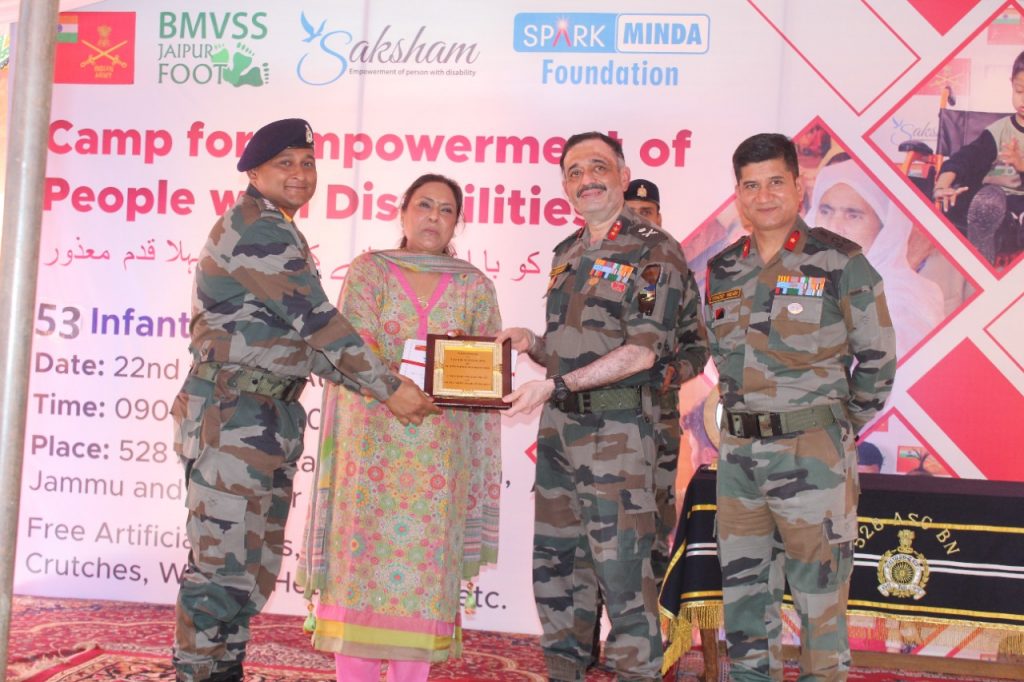 PwDs were given assistive aids in partnership with Bhagwan Mahaveer Viklang Sahayata Samiti (BMVSS), known as Jaipur Foot. The Indian Army in collaboration with Spark Minda Foundation also organised a felicitation ceremony for the volunteers of Jaipur Foot, Confederation of Indian Industries J&K and the local NGO Save Youth, Save Future. During the felicitation ceremony, Major General Abhijit Pendharkar, Yudh Seva Medal, General Officer Commanding, 28 Infantry Division quoted: "There is no better service than to serve humanity."
The camp was appreciated by the locals who expressed their gratitude to Spark Minda Foundation and the Indian Army for organising the camp on a large scale.