Mumbai: Sports and Society Accelerator (SSA), a non-profit ecosystem-builder working to have every child playing and every adult active in India by 2047, hosted the inaugural edition of the Making Sport Work Forum 2023, with Meraki Sport & Entertainment, and research partner, Pacta.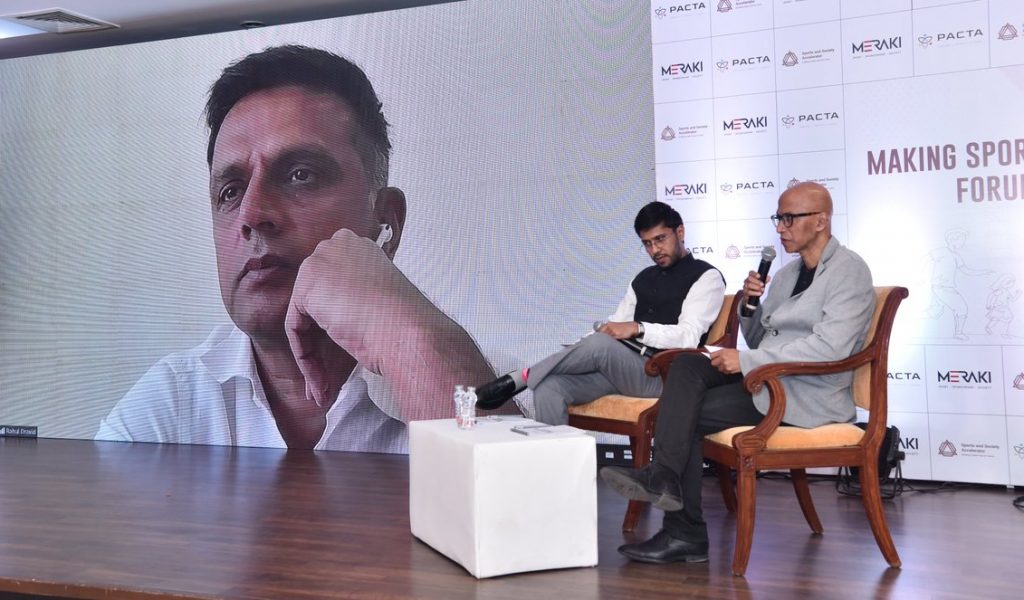 The event saw Rahul Dravid, former India cricket captain and current head coach of the Indian cricket team, engage in a discussion with Kiran Khalap, Chairman of the Board, Meraki Sport & Entertainment, sharing his views on the benefit of sports as an effective health, education, and economic tool, driving social outcomes at population scale. "Sport is a universal tool with tremendous transformative potential, and the need of the hour is collaborative work in the sports ecosystem, whether towards achieving excellence, societal goals or just towards getting everyone physically active and playing," remarked Rahul Dravid during his address.
Speaking at the event, Desh Gaurav Sekhri, Co-founder, Sports and Society Accelerator, said, "The preliminary research report by Pacta-SSA found that sports as a CSR category ranks lowest in terms of received funds, with less than 1 per cent of cumulative CSR from 2014-21. Only a minority of companies contribute to Sports CSR. Our endeavour through this forum is to showcase the emerging trends from the Indian sports CSR landscape, and their broad implications. We see the potential for private sector organisations to contribute in important ways to holistic sports development in India while simultaneously achieving many of their own strategic goals."
The forum also served as a backdrop for SSA & Meraki Sport & Entertainment to launch India's first – research, impact and assessment-backed Sports CSR Advisory service. Ajit Ravindran, Co-founder & Managing Director, Meraki Sport & Entertainment, said, "Apart from the fact that Sports CSR can be used as a powerful instrument impacting community, health, education, empowerment, and inclusion, we are convinced about its potential to be a strategic tool, to enhance brand salience. Supported by SSA's proprietary assessment frameworks, Meraki will focus on working with private sector organisations and enterprises, enabling them to unlock the full potential of Sports CSR."
The event brought together a diverse set of attendees from government, corporations, non-profit organisations, and advisory firms in attendance for a roundtable discussion on the role of Sports CSR in addressing a variety of India's developmental needs, going forward.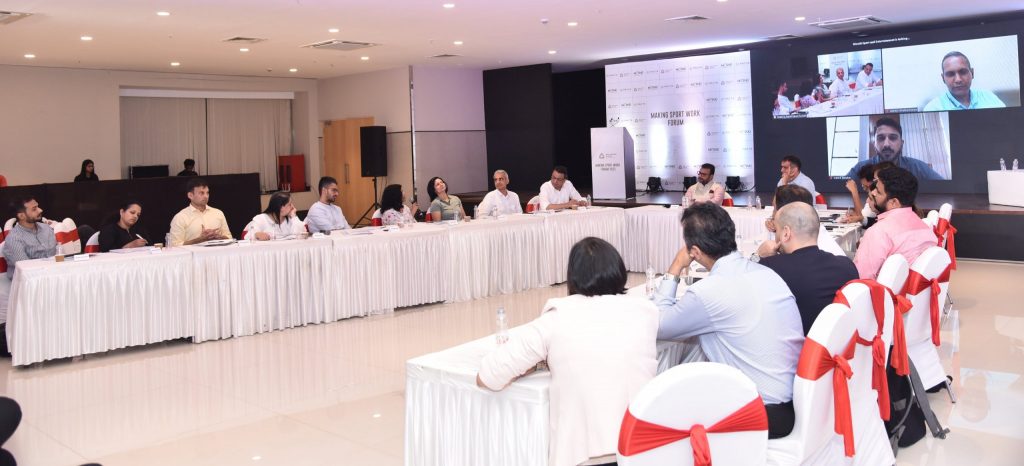 The Roundtable commenced with an introductory address from Tahsin Zahid, CEO of Sports, Physical Education, Fitness & Leisure Sector Skill Council.
"There is a real opportunity for us to effectively use CSR extensively for sports endeavours. The positive impact on communities and society through sport is visible to all. We must do our best to enhance awareness about the opportunities that fall within the entire spectrum of Sports CSR, and the private sector and government must work together to create meaningful outcomes which creates a true sporting nation," said Tahsin Zahid.
The common consensus was the need for more research and understanding of the sector, and to build institutional capacity and systems that can enable Sports CSR.
Participants for the roundtable included Hindustan Zinc, Infosys Foundation, ASK Asset and Wealth Management, Tata Trusts, JSW Sports, HCL Foundation, BPCL, IndusInd Bank, Piramal Foundation, NSDC-Sports Skills Council, GoSports Foundation, Omidyar Network India, Sportz Village Foundation, ELMS Foundation, Brahmaputra Volleyball League, Pro Sport Development, Lakshyaa, and Rugby India.