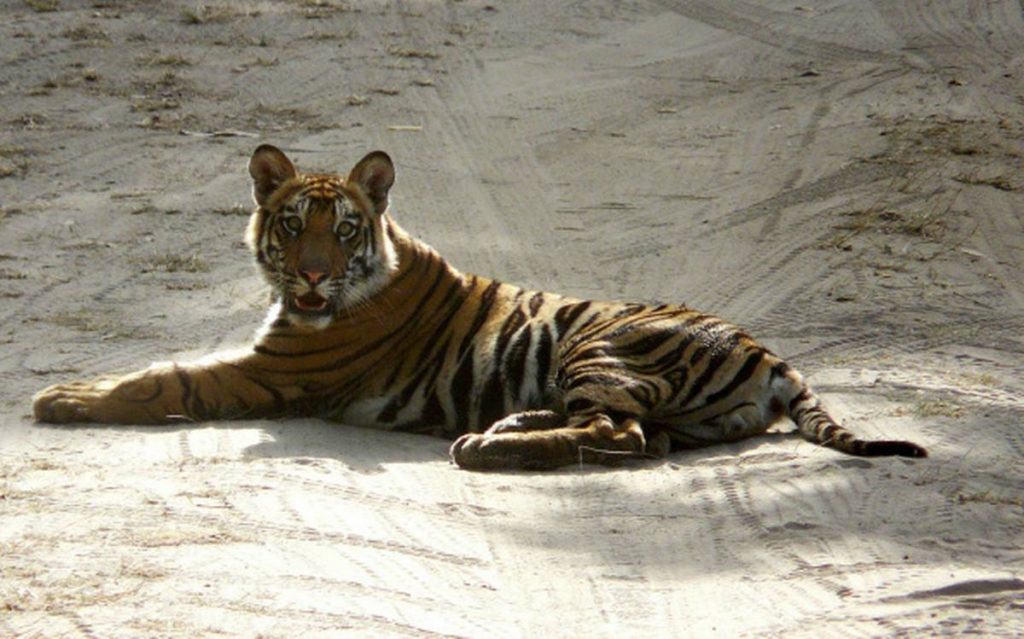 Mysuru, December 17, 2021: Srinivasan Services Trust (SST), the social arm of Sundaram-Clayton Limited and TVS Motor Company, handed over 20 Fenix LR 50R high luminescent searchlights, 100 Fenix TR 16 searchlights, 25 camera traps, 12 GPS, 600 memory cards for tiger census, 360 raincoats to the staff, projector and other equipment to the Directors of Nagarhole, Bandipur and BRT Tiger Reserve as part of the wildlife conservation initiatives.  The high luminescent flashlights would be extremely useful for night patrolling, anti-poaching raids and elephant anti-depredation activities.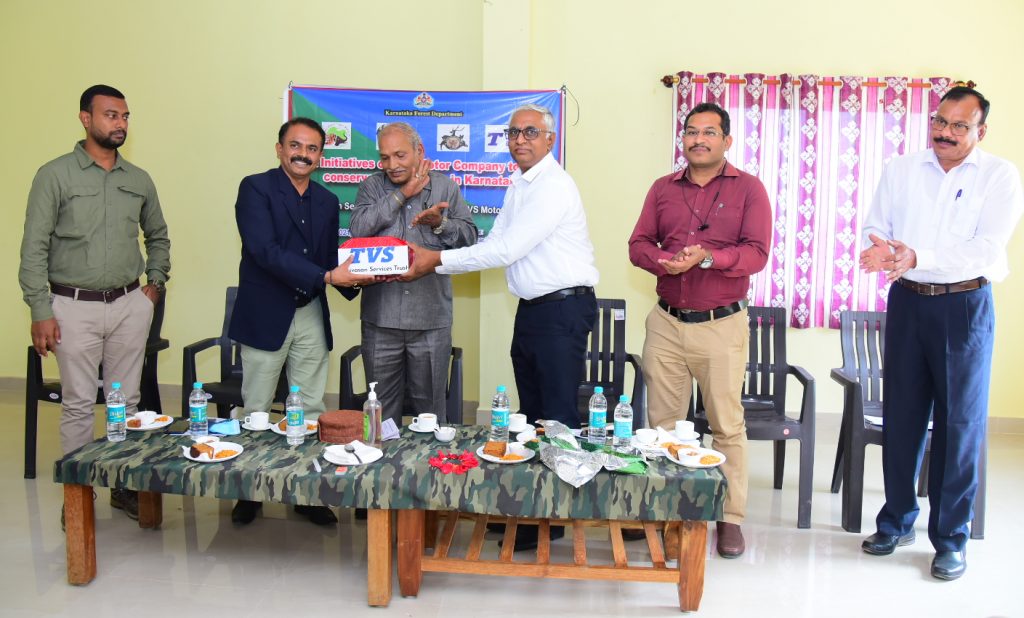 SST has been actively supporting the Tiger Reserves in Karnataka and Tamil Nadu to conserve habitat, enhance water availability, strengthen wildlife protection and improve visitor and staff facilities.  SST has invested around Rs 57 Lakhs this year to support tiger conservation measures in Karnataka. The Trust has been closely working with Field Directors for the Tiger Conservation Programme.
Over the years, Srinivasan Services Trust has undertaken extensive initiatives to support the biodiversity conservation measures in BRT Tiger Reserve, which includes:
Eradication of invasive species like Lantana camara
Improving the visitor camp facilities, forest rest house and staff quarters
Strengthening and enhancing anti-poaching centres
Supporting alternate income generation programme for tribals
Srinivasan Services Trust has been efficiently facilitating the process of sustainable development in 2500 villages in India by deploying skills and resources in critical areas such as economic development, healthcare, education, maintenance of infrastructure, water and environment conservation with the active involvement of communities and government departments.