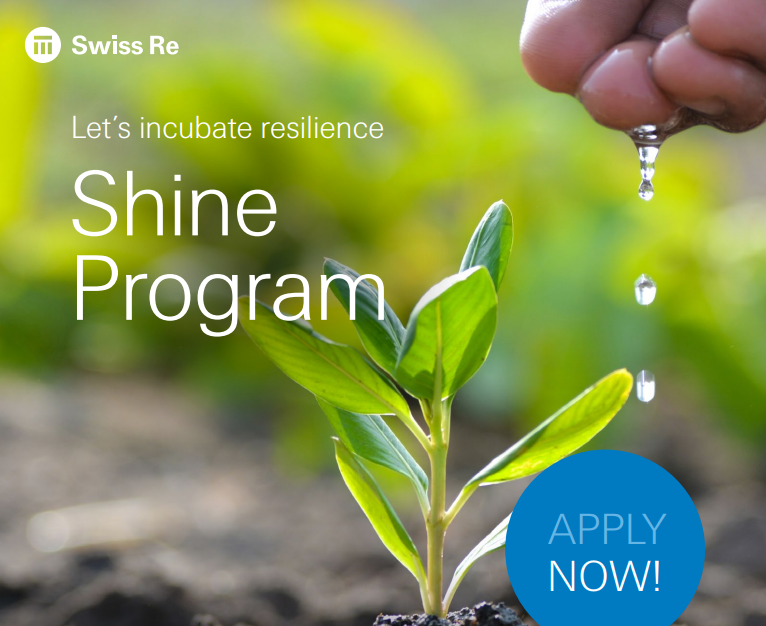 National, 8 May 2023: Swiss Re Global Business Solutions India (Swiss Re GBS India) and the Swiss Re Foundation have launched their sixth Shine Program to support the next-generation of social innovators in India.
The focus of this year's Shine Programme is "access to health and nutrition".
Social entrepreneurs with financially viable solutions that address this social challenge are encouraged to apply. The program supports the Swiss Re Foundation's aim to make basic healthcare accessible to at least more than 1 million people by 2024.
"India's healthcare sector is seeing a major transformation as we emerge from the pandemic, triggered by focused government programs and rapid large-scale digitalisation and innovation, making quality healthcare more readily accessible to underserved communities," said Amit Kalra, Head of Swiss Re, GBS India. "Since 2018, the Shine Program has provided social innovators with an ecosystem of Swiss Re business experts and leadership coaches to guide and support them throughout the critical growth phase, helping them to translate solutions into scalable business models. I encourage aspiring social entrepreneurs to take up this opportunity to create a sustainable impact in the areas of healthcare and nutrition," Kalra adds.
Shortlisted contenders will be interviewed by Swiss Re experts.
In Phase 1, the winner will receive the Shine Social Innovator Award, which includes an initial grant of INR 5,00,000. In Phase 2, the winner will team up with Swiss Re employees for an accredited Action Learning Program. The team will define problem areas for the business, engage with target communities, design and test solution prototypes and develop a viable business plan. Additionally, they will have the chance to pitch the plan to a panel of experts to earn an additional grant of INR 1,500,000
"The Shine Program is a wholesome experience for the entrepreneur and the team to develop a laser focus on the business model and its customers and an empathy-driven leadership approach. It is liberating to see how we could use simple tools for personal development and build a holistic model keeping a fine balance between people – planet – profit," said Tejas Sidnal, Founder of Carbon Craft and Shine Entrepreneur 2022 -23.
Applications are now open for social innovators across the country until May 28, 2023.
For more details on dates and for the link to enter, (please) visit: Swiss Re Foundation.