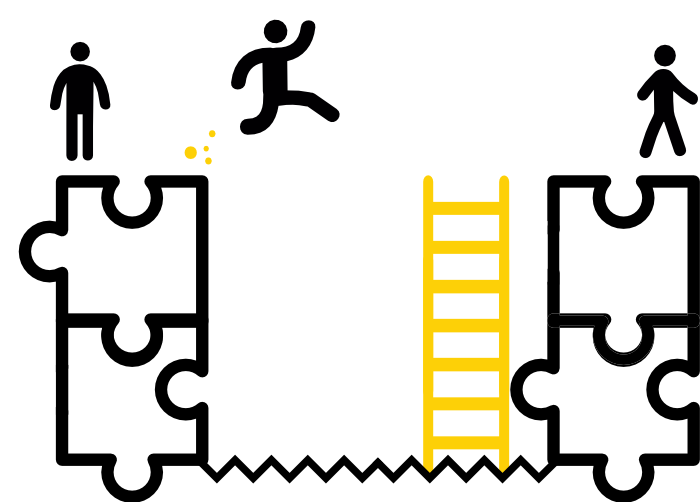 New Delhi, February 17, 2021: The/Nudge Centre for Social Innovation (CSI) and State Street Corporation announced a $750,000 fund to incubate non-profit start-ups, through a three-year partnership. With a focus on job creation and enhancing the livelihoods of underprivileged urban youth in India, State Street will work with The/Nudge CSI to accelerate four to six high-potential start-ups in this sphere. Over the past four years, The/Nudge CSI has incubated 80 non-profit start-ups, affecting over nine million lives.
The/Nudge CSI and State Street partnership will be funded as part of the State Street Foundation's high impact investment programme, to fulfil its mission of helping disadvantaged individuals earn and make a living. State Street Foundation, the charitable arm of State Street Corporation, directs its community investments to high-performing nonprofits that provide measurable results in the following focus areas: education, college and credentials success, job readiness, work experience and employment.
"India has grown to become a key component of State Street's global operations since we established our presence in the country in 2007. With 7,700 employees in Bengaluru, Hyderabad and Mumbai, we look forward to making our communities better places to live and work through this impactful partnership," said Sri Pools, India Country Head at State Street.
Sudha Srinivasan, CEO of The/Nudge CSI, said, "We are excited to have State Street on board, to aid our efforts in enabling non-profit startups. Skilling and unemployment are pressing issues among India's youth. Several social-impact start-ups are stepping up to tackle this problem at scale. Creating a strong network of support for them is pivotal for success."
According to a survey conducted by the Centre for Monitoring Indian Economy (CMIE), the economic upheaval unleashed in 2020 could leave behind inter-generational disparities, as income inequality has increased in the past year and low-income communities have been the hardest hit, pushing them further into long-term poverty.
"State Street believes the most effective way to improve the overall well-being of our communities is to provide support and resources to help disadvantaged individuals earn and make a living," said Joseph McGrail, President of State Street Foundation. "By focusing on work and employment, which we hope will bring lasting economic benefits to India, this partnership builds on our Foundation's contributions to support the health and economic-sustainability of communities around the world."
During the programme, each non-profit start-up in the cohort will receive staged grants and mentorship by a roster of industry leaders, including Dr K P Krishnan, IEPF Chair Professor at the National Council of Applied Economic Research (NCAER), Maneesh Dhir, Former Managing Director – India at Apple, Surendra Kumar Jain, Co-founder and ex-Managing Director at WestBridge Capital, etc.