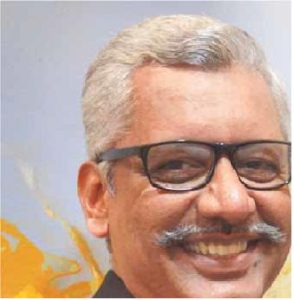 Piramal Swasthya endeavours to make primary healthcare available and accessible to the vulnerable population of India. It aims to bridge the last-mile healthcare service delivery gap for vulnerable communities through its mobility solutions, technology-enabled delivery initiatives, and by supplementing and complementing existing government infrastructure/initiatives.
Piramal Swasthya is bridging the last mile gap in primary healthcare service delivery and it is technology and innovation that enables and makes this possible to reach the most remote and vulnerable population. Leveraging cutting edge information and communication technology helps cut costs without compromising quality as well as establishing partnerships to scale our solutions.
Our service delivery channels are all conceptualized around technology:
Health Information Helpline (HIHL) is a solution to India's citizens' health information access problem. HIHL provides medically validated advice, counseling services, directory information and a platform upon which callers can lodge service complaints against public health service providers.
Piramal Swasthya runs 7 HIHLs in the states of Assam, Chhattisgarh, Karnataka, Rajasthan, Maharashtra, Jharkhand and Andhra Pradesh and has till date serviced over 32 million valid callers.
Mobile Health Services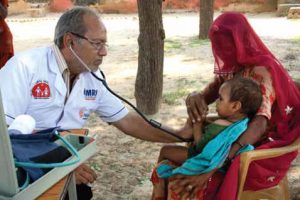 Piramal Swasthya's Mobile Health Services addresses physical access problems by providing primary care, especially maternal and child health and chronic disease services to villagers living beyond three kilometers of the nearest public health facility. The vans are equipped with medical devices, technology and healthcare workers and a doctor. Currently, we operate 174 mobile vans across Assam, Andhra Pradesh, Odisha, West Bengal and Rajasthan.
Mobile Health Services aims at tackling barriers faced by rural people in accessing primary healthcare. As part of this fixed day mobile outreach, medical vans with doctors and paramedics team visit a community/village at regular frequencies, conduct diagnostic and lab testing procedures, and test reports are then uploaded to the Electronic Health Record in real time. Mobile vans are equipped with medical devices, medicines and health workers and are deployed to even the remotest of rural and tribal villages with no access to public health system.
The objective is to extend the services of the public health system by using resources, where possible, in screening, making referrals, mobilizing and following up people with risk of chronic diseases and those requiring maternal or child healthcare services. Each beneficiary is provided a Unique Identification Number. An Electronic Health Record is created, which immensely helps in clinical management of diseases and conditions. Operations and quality of services are managed with the help of this digitized data. A sophisticated mobile health service application enables all this. With the help of this application, data can be retrieved and analysed to timely address any catastrophic condition in the area.
Piramal Swasthya mobile services also focus on creating awareness about healthy practices to be followed and provide information about health schemes and facilities available through our information and education program. Mobile health services are operated as a government funded programme and in a Public-Private-Partnership model in several States. In addition, the mobile health services are also operated as a CSR intervention for several public and private sector organisations, for example, Eastern Coal Fields in Burdwan, West Bengal and Department of Atomic Energy in Karnataka. These services aim at enabling access to primary healthcare to the employees and their families around their major manufacturing facilities and often cover tough terrains and far flung habitations with communities that are vulnerable and in need of quality healthcare services.
Telemedicine: This service solve the issue of specialist access for Indians residing in remote areas by using specialized digital medical technology, Swasthya telemedicine software and video conferencing services. This service provides point-of-care, user friendly, cost-effective, integrated multi-functional device for rural telemedicine applications with an emphasis on general physician functionality. It is currently operational in 66 centers across Assam, Andhra Pradesh, Himachal Pradesh, Telangana, Karnataka and Maharashtra.
A beneficiary, anywhere in the States where Piramal Swasthya is operating, can dial a Health Information Helpline (HIHL) toll free number – 104 and speak to a health advisor and/or doctor. The healthcare advisor could address the query through the use of advanced medical algorithms and summaries of diseases that can be accessed easily through medical health software while referring to the patient's electronic health record online.
The 104 service is a 24×7 contact center that aims to reduce the minor ailment load on public health system by offering medical information and advice, virtually. It is affordable as just at a free phone call, any citizen can get access to validated medical information and advice. Patients can avail counselling services; request directory information like list of hospitals and services offered and can lodge a complaint against any public health system facility. Qualified and trained paramedics, counsellors and doctors are the service providers; utilizing cutting edge software to triagecallers. The software consists of medically validated algorithms and disease summaries supporting the paramedics and doctors to drive this high level of standardized care for beneficiaries.
Tele-health Services offer specialised advice to some of the most remote places through wireless internet, fixed and/or wireless internet and video on an open source platform. It focuses upon bringing the much needed specialist healthcare to remote areas where there are very few or no health workers. Medically validated equipments and digital interface supported by Piramal Swasthya's software provides an easy and accurate data flow between a patient in a remote location and a specialist operating in an urban area/city. Medical data required by the specialist doctor to understand the patient's condition is uploaded to the software by trained paramedics from the patient's end. Based on the test reports and information provided, the specialist advice the patient through video conferencing and prescribe medicines. The prescription is printed remotely at the patient's end. In case of high-risk cases, the patient is referred to the nearest public health facility.
This service is an innovative initiative, bridging the gap between a patient and medical advice. Our service aims at reducing the load of complex illness on the public health system – addressing especially the lack of specialist/super specialist advice to remote/vulnerable areas. Quick and timely advice/counselling to patients help in early diagnosis and better treatment management of diseases. It increases the scope of services without creating additional physical infrastructure in remote areas. Quality and reliable diagnostics, specialist advice accessibility and availability, access to drugs and treatment are the key deliverable.
In addition to technology-leveraged services, Android applications on smartphones help track service specialists (ASHAs/ANMs) in the field and help transfer of diagnostic data directly from the field, apart from helping remote training of field staff. The use of analytics and tools help data crunching and searching for patterns while simultaneously helping to understand health trends in communities that are served. Additionally, rigorous quality audits and processes ensure high service quality across service lines. Customer satisfaction is tracked via a customer delight index and regular management reports are delivered to clients/management aiding review and process/management intervention.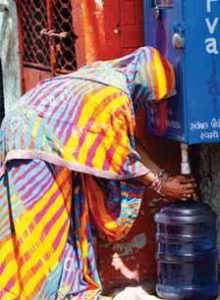 Piramal Swasthya also drives focussed interventions. "Asara" is a comprehensive and integrated approach towards tribal health and is specifically developed for tribal and remote areas. The intervention works with communities to reduce maternal and neonatal mortality. It covers educating and empowering women about their own health, creating a trained paramedic team to keep a check and identify high risk cases and provide specialist advice as well as care through telemedicine during pregnancy and immediately post-delivery. It also focuses on their well being by providing information, education and communication about healthy nutrition and health practices to be followed during and post pregnancy. Similarly, diabetes screening (for Type 2 Diabetes) with an aim to screen, diagnose, prevent and manage the rural poor is another focussed and scalable intervention from Piramal Swasthya.
Piramal Swasthya is expanding and so are its services. Since its inception, the services have made a difference to 6.41 crore beneficiaries across India. Collaboration with various stakeholders – public and private organizations, not-for-profit foundations and governments, is increasing the reach and deepening the traction/engagement.
Piramal Swasthya continues to add value to existing services and is expanding to cover Mother and Child Tracking System services, multilingual call centres to provide counselling services to HIV/AIDS patients supported by NACO (1097 call centre), providing emergency services to highway accidents by reaching out to victims for care and treatment and managing Public Health Centres (PHCs) on behalf of governments for consistent service delivery to the communities around them. With all these, Piramal Swasthya is looking forward to the future with confidence, commitment and dedicated services to the vulnerable and underserved.