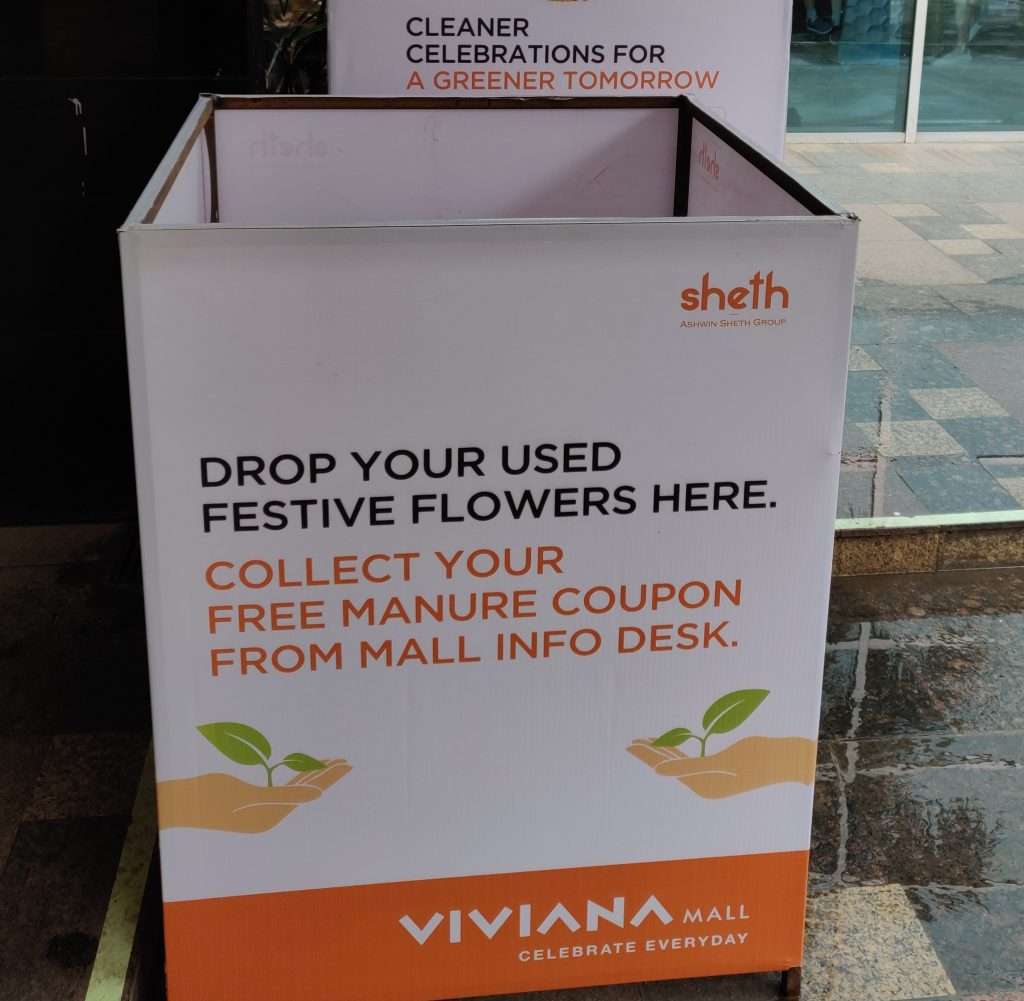 Thane, September 13, 2019: Viviana Mall set an example to make devotees more aware about celebrating festival in an eco-friendly manner. Devotees were appealed to get their 'Nirmalaya' (flowers, leaves and garlands) converted into compost manure.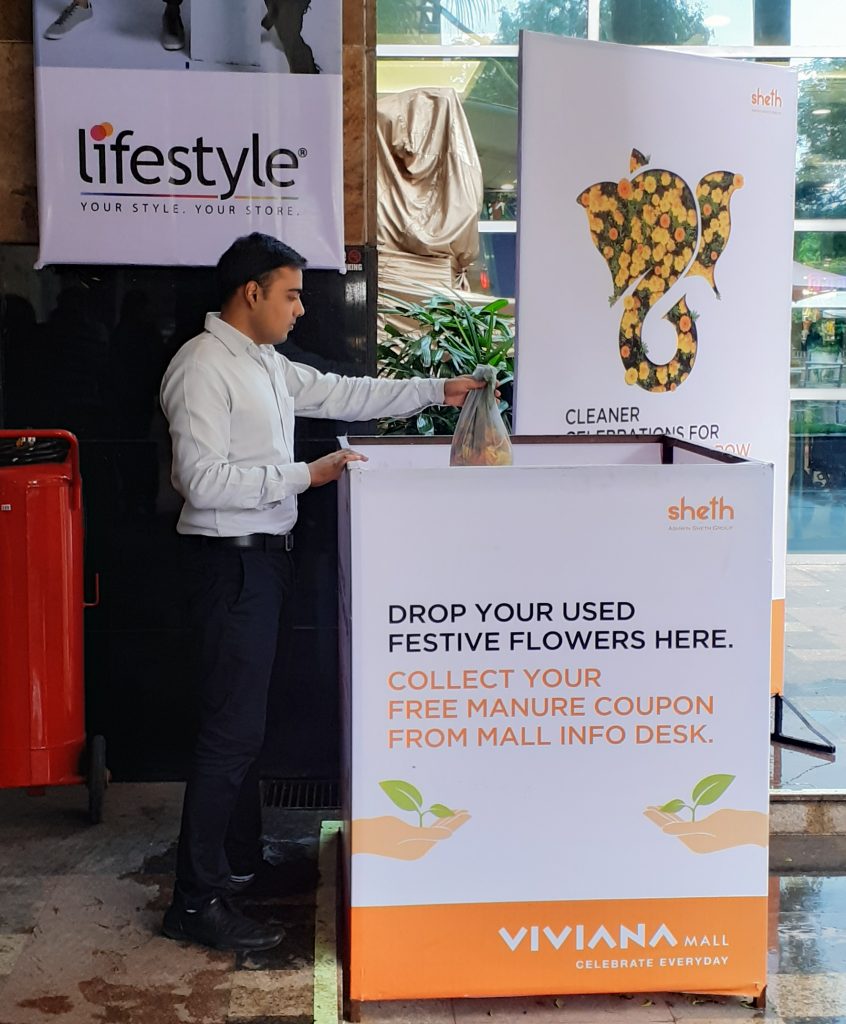 In the nine days of Ganesh Chaturthi, devotees deposited over 4,500 kgs of Nirmalaya with Viviana Mall in Thane. After every daily collection, Viviana Mall segregated the biodegradable and non-biodegradable collection and started the upcycling process to turn it into organic manure at its own processing unit within the mall premises.
Every Nirmalaya contributor at the six collection points inside the mall premises were issued coupons to allow them to collect manure for free. The process has commenced to compost Nirmalaya into manure and the same will be distributed for free between September 21-30.
Having adopted this approach, the Mall ensured the festival is celebrated in a true eco-friendly spirit.
"We have been regularly working with various groups and individuals to promote an eco-friendly way of living. This was another initiative in the same direction and the response received was encouraging, which proves that people are becoming environmentally responsible and conscious with their celebrations as well as habits," said Rima Kirtikar, Senior Vice President, Viviana Mall.
Through Nirmalaya Project, Viviana Mall ensured that landfill sites are receiving lesser perishable of over 4,500 kgs, thereby also helping the civic authorities in the Mumbai Metropolitan Region.
"We were thinking that only families and individuals will come forward to participate in the initiative, but to our pleasant surprise, we also got trucks coming in to give us Nirmalaya from public Ganesha festival organisers," said Kirtikar.