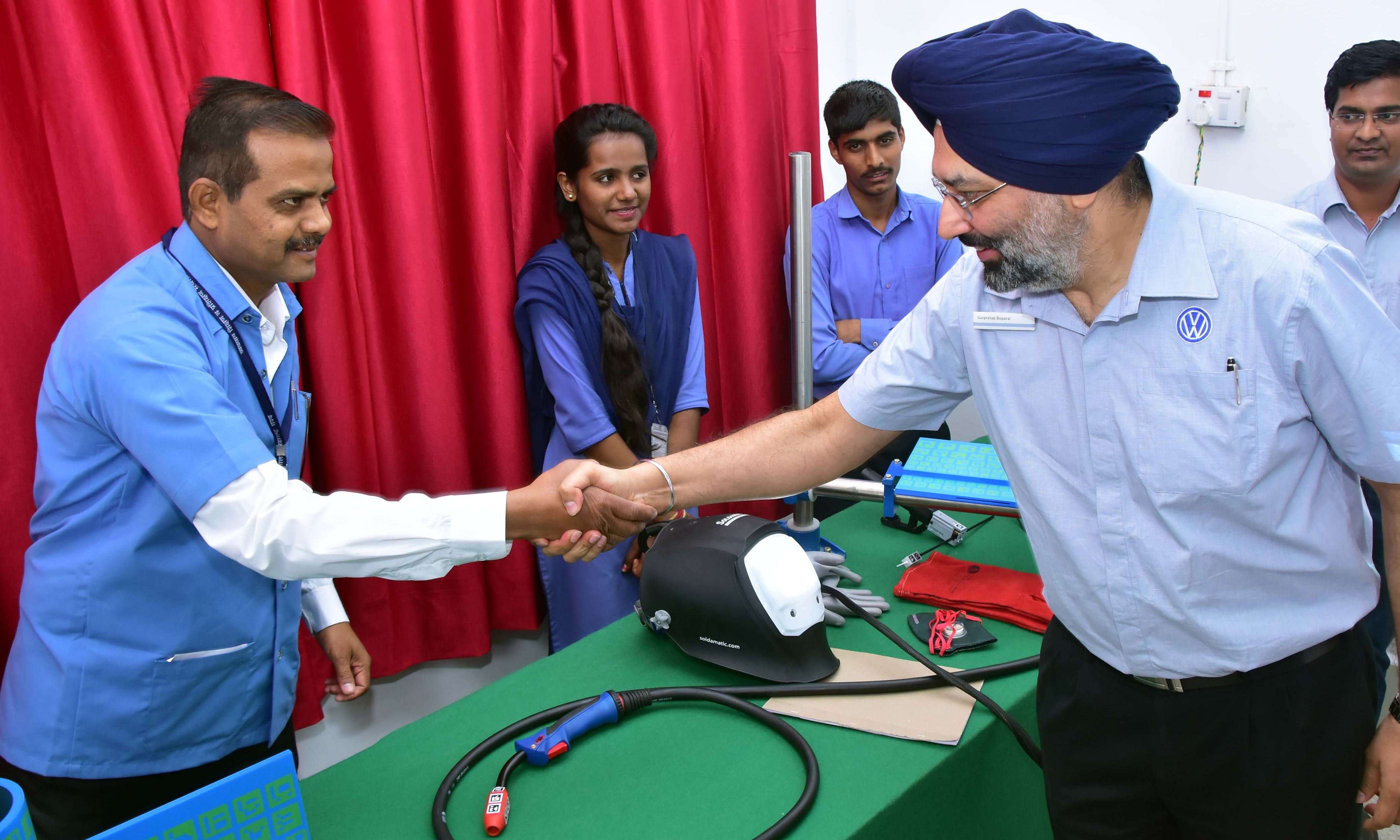 Pune, January 29, 2019: Volkswagen Group India took another step towards its commitment of creating skilled manpower by donating a new modern wielding simulator – Soldamatic – to Pimpri-Chinchwad ITI, Pune, to upgrade and strengthen their training infrastructure.
Volkswagen Group India had committed INR 2 crore to ITI, Pimpri-Chichwad for a period of five years which was to be invested in a phased manner towards development of the overall facility at the ITI.  So far, more than INR 80 lakh had been spent towards teaching aids, faculty & staff development, infrastructure development and training of students. The company's latest investment in the overall upgrading of the institute has been in the new Soldamatic welding simulator amounting to over INR 16 lakh.
Soldamatic is a turnkey welding simulator. Through a welding helmet equipped with sensors and displays, Soldamatic reads QR codes on PVC workpieces and torches. The application overlays 3D imagery to show the trainee the simulated environment and welds reacting to the actions of the user. The simulation is mirrored to a display so that instructors can follow the student's progress. Accessible by PC or mobile devices, Soldamatic provides instructional content and classroom management and testing tools. It can engage students with a game-like interface, use as an effective assessment tool, and limit classroom management issues. The manual dexterity guides help students acquire muscle memory and manual dexterity.
In addition to the installation of the wielding simulator, further investments will come in the form of dedicated webinar rooms, E-learning modules, installation of high speed internet, landscaping & beautification of the campus, and an improvement on amenities like library, canteen facility etc. Course curriculum and training infrastructure will also be revised and updated basis technology changes in the automobile market.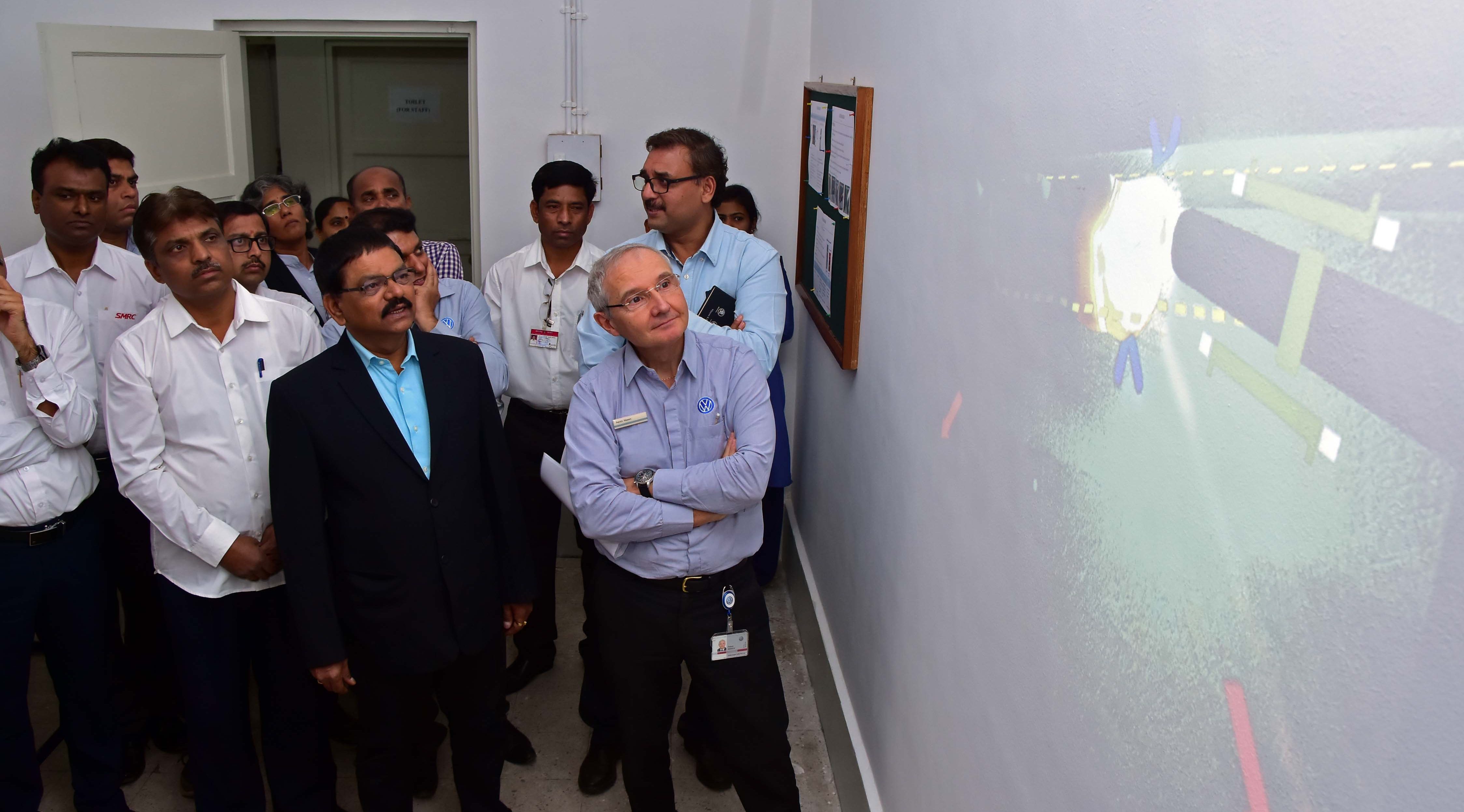 Speaking at the inauguration, Gurpratap Boparai, Head of Volkswagen Group India said, "Automobile industry is making great progress technologically. We at Volkswagen aim to marry these advancements successfully in our production and training."  He further added, "This new wielding simulator will allow trainees to learn in a safer environment than a live project site. Students can gain muscle memory and learn from welding technique mistakes before using any costly welding material. This is a great development in the field of wielding simulators, and we at Volkswagen Academy are happy to be providing the latest in technology to these students. We also plan to introduce this training module to other trades, apart from welding trade, with an objective of equipping the students with multi skilling."
The initiative will improve the employability of the students graduating from ITI and who are willing to work in the manufacturing sector. Through this programme, the graduates are getting exposed to actual work environments and gaining practical knowledge. Volkswagen is committed towards improving the quality of education. It has tied up with various institutes across the county to develop course modules that are in sync with the requirement at the shop floor in the auto industry.