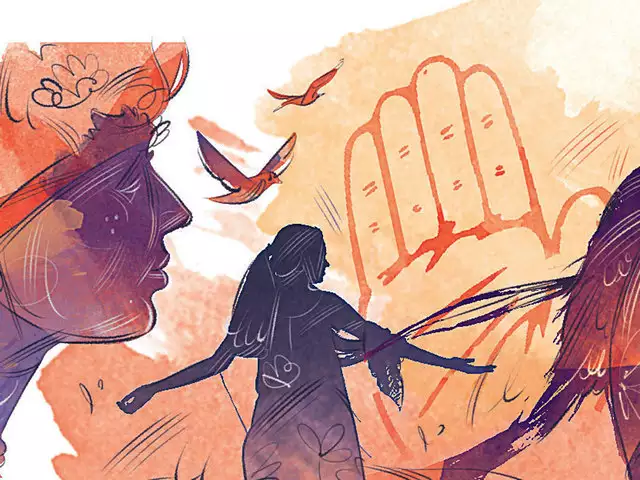 Mumbai: Arré Voice, a short-form, women-first, audio social app based on 30-second voice podcasts (Voicepods), announced its partnership with Akshara Centre, an award-winning not-for-profit women's organisation to support and contribute to the cause of women's safety. Having begun on the International Day for Elimination of Violence Against Women (November 25), the community of Arré Voice has begun to take strides towards a world which is supportive and encouraging of women's voices. The app, which is currently invite-based, is live on Android and IOS in India.
The app currently has voicepods in Tamil, Telugu, Malayalam, Hindi and English and provides for raw, honest and creative expressions (using the in-app studio). While relationships, storytelling, K-pop, K-Drama, music, mental wellness and spirituality are currently popular on the app, this partnership aims to encourage women to speak out about cases of domestic violence – which could range from emotional to physical to even financial abuse – which has been on the rise, especially during and after the pandemic.
Akshara Centre has championed many initiatives at the state and national level to increase safety for women through multiple safety drives, institutional partnerships and public awareness campaigns, including the noteworthy Akshara Survey of Sexual Harassment in Mumbai, and initiative against domestic violence at www.standupagainstviolence.org 
As per the report on gender-related killings of women and girls by the UNODC, more than five women or girls are killed every hour by someone in their own family. UN Women statistics show one in every three women has violence in their lifetime. However, the instances of unreported incidents are multiple times higher.
Arré Voice is appearance-agnostic and allows for a comforting space for sensitive conversations that can be published in public (open to all on the app) or private (open to user selected groups) modes. While the voicepods currently work within a recorded environment, a live product is in the advanced stages of development and will be launched early next year.
To ensure that awareness is not detached from the action, a tech-enabled intervention is planned to allow women to access helplines and support groups through the app.
Talking about the partnership, Niyati Merchant, Co-Founder and COO, Arré Voice, said "As a women-first audio social platform, we wish to provide women part of the growing Arré Voice community, access to content and tools aimed at creating a safe social space. This is an ever-evolving endeavour for us, based on real-time community feedback and enabled through tech-led interventions. Akshara Centre has been actively working towards educating young men and women towards creating a society that allows for a dignified, violence-free life for women. Through this partnership, we hope to extend these initiatives to our users."
Dr Nandita Shah, Co-Founder, Akshara Centre said, "We are so proud to be associated with Arré Voice. At Akshara Centre, we are trying to build an in-person platform for young women to not only share issues and problems but also share strategies to combat difficulties as a woman and for us, this partnership with Arré Voice is an extension of the same online i.e., giving a voice, building bonds and creating networks. We are sure that the online platform will scale the conversation exponentially."
The conversation has already begun on Arré Voice which is now live with Akshara Centre's handle (@akshara_centre).