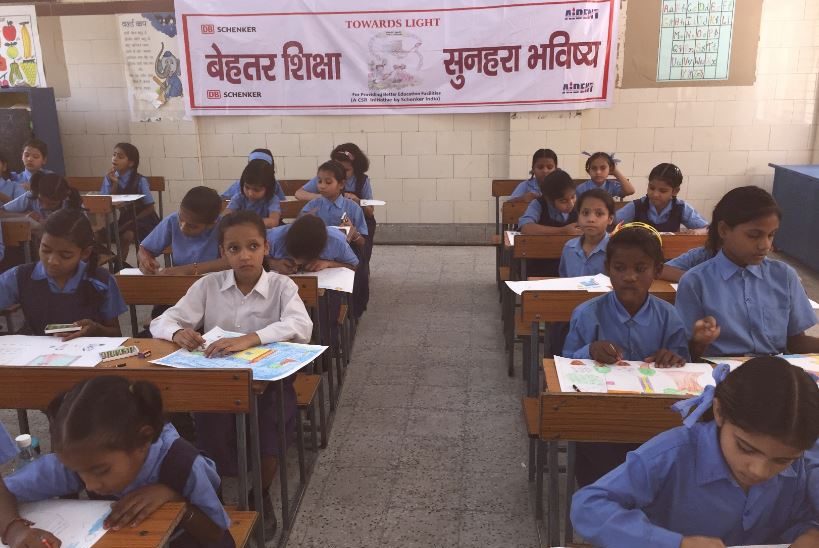 Gurgaon 29th May 2017: In a significant step towards improving the education of underprivileged children, Schenker India, a leading logistics player, has taken a step further in its project – 'Towards Light' in association with its NGO partner, social welfare organisation – Aident. 'Towards Light' is based on glaring gaps that are being shown in the school-going children from marginalised sections of society of Grade IV and V in their desired level of learning and actual learning achievements and providing them customised accelerated coaching and better education facilities. For the past two years, the Company has been investing similar contribution into the field of CSR and this has also been inculcated into the value system of our employees as well who at every occasion /initiative, participates whole-heartedly for the cause.
As a part of the company's CSR initiative, Schenker India would be contributing INR 60 Lakhs (approx) to this project this year. With this contribution, Schenker India along with its NGO partner Aident would be providing remedial classes for over 600 students, computer education through a computer lab with 20 computers, library with books, teaching learning material, curriculum and syllabus design for accelerated learning, teachers training for quality education by internal and external resources, community mobilisation/parent teachers meetings etc.
An annual event was organised in which 1600 school children participated from three MCD schools in Delhi. The programme started off with a painting competition so as to encourage creativity in children. Prizes comprising badminton rackets along with certificates were awarded to meritorious students including consolation prizes. To further encourage children towards studies, school bags and water bottles were also distributed to all 1600 students. In order to ensure access to safe drinking water for children round the year, water purifiers cum coolers were gifted to these schools.
The major highlight of the programme was, and is, the commitment of the Company to drive this initiative to provide Remedial Education (Computer Education and Library Facilities) to underprivileged children studying in Class IV and V in MCD schools, and to improve the quality of education available to over 600 targeted underprivileged children.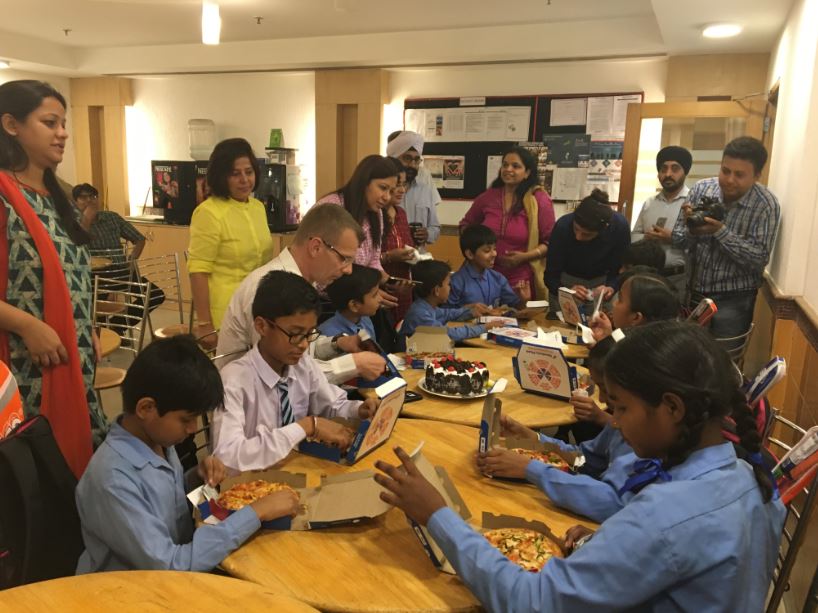 The CEO of the Company, Oliver Bohm distributed some of the gifts and had lunch with the children. The entire programme was attended, apart from Oliver Bohm, by Renu Bohra – Director HR, along with Jyotsana Saxena – DGM HR, and Gaurav Chopra – Marketing Manager, and other employees of the organisation.
Reflecting on the significant development, Oliver Bohm said, "Access to education and its quality is extremely important for a country's economic and social growth. Most children coming from underprivileged backgrounds lack learner motivation and basic facilities like access to clean drinking water, school bags and uniforms, among other things. These factors impact the overall learning experience leading to limited cognitive development or worse, dropouts. At Schenker India, we are committed towards addressing the challenge at the grassroot level. With the help of our NGO partner, we are attempting to help underprivileged children by making learning fun through remedial classes and providing better facilities to schools to make pursuing education a meaningful exercise."