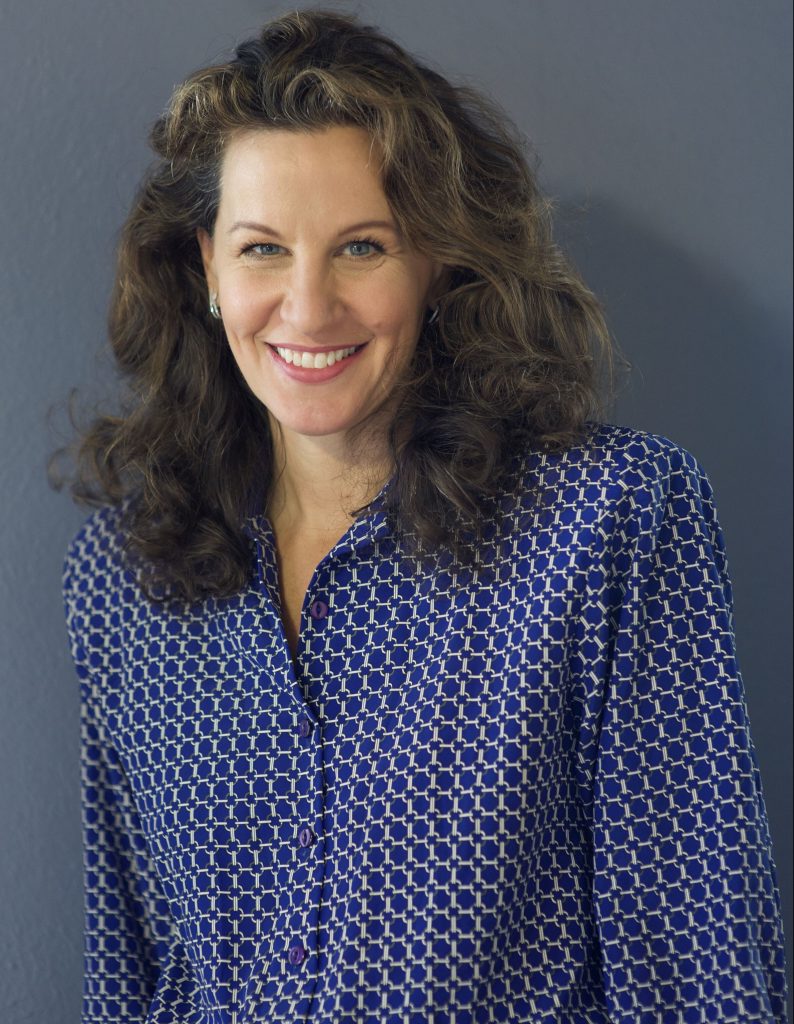 Mother's Day, 2000 AD, was a special and life-changing day for orphans in India. A tiny seed of love and compassion was sown in the heart of an American tourist who visited India and who witnessed the plight of innocent young children bereft of their parents. This seed was nurtured and grew to become Miracle Foundation – an NGO that takes a stand for orphaned children. Countless lives have been transformed because she hearkened to the stir in her heart. CSR Mandate met up with the Founder of Miracle Foundation – Caroline Boudreaux, to find out more about the journey thus far.
It has almost been two decades since Miracle Foundation was established. What are the major highlights of these past nineteen years?
Yes, time has flown by so swiftly since I started Miracle Foundation. Our journey over the years has been hard, but incredibly rewarding and satisfying. We have helped countless children realise their rights, get educated, nurtured and loved. We have an incredible team, and have partnered with over one hundred child care centres in India and introduced processes and procedures that improve standards of care. None of this happens without an incredible team of experts. I am proud of our team who take such a specific interest in the children.
I guess the biggest highlight is seeing the children go from hungry and sad, to happy and thriving. Their childhood started off so hard and tragic. I feel bad that anyone has to suffer the loss of their parents; but for little children, it is not only sad, it is terrifying. Who is supposed to look out for them? Who is supposed to help them? The people we partner with learn the techniques and skills to make sure every single child is known, cared for and taken care of as an individual. It is not an easy thing to do, but it works.
In fact, hundreds of these children are now going to college and studying in universities throughout India. A brother and sister called me on WhatsApp just the other day to thank me and tell me that they are going to take my place and care for kids like them who need help. It was so great to hear that they not only got what they needed to thrive, they got the 'give back' gene that the world so desperately needs now.
Throughout all of this success, our vision has remained the same: to provide life-changing support to orphaned and vulnerable children so that they have a chance to realise their full potential. It is this steadfast vision, a talented team, and the partnership of readers like yours that are the secrets to our success.
"We have a robust monitoring and evaluation framework which helps us track our impact across programmes and interventions. We are currently supporting 10,527 children, and are on track to support over 12,000 children this year."
Is your primary goal to reunite the children with their families? How many children has Miracle Foundation been able to do so? Guide us through the process that the Foundation undertakes. Does each one have a happy ending? If not, how do you deal with the situation – logistically and emotionally?
The goal is to take care of children in real time. That means that if they are living in a Child Care Institution (CCI), the standards are high and kids are getting what they need. If a child has a family that can care for them, we help those families get their kids back and empower them to stay together. We stand for vulnerable children in India, all of them. We believe in a future where there is no longer a need for long-term child care institutions and where every child has a chance to live in a family.
We work to redefine the role of childcare institutions, resettling children who have relatives that can care for them and providing paired funding, training, and capacity building to childcare institutions which are home to children who currently have nowhere else to go. These children will be loved, educated, healthy, and safe until they transition to a permanent family.
Which are the regions where you are working in India? As vast and as diverse as India is, what have you learned from your journey as you interact with people from these different regions? What are their dreams and aspirations – as caregivers, and those receiving care?
We work with 106 children's homes in India and collaborate with many like-minded organisations. We have offices in Jharkhand, Bihar, Maharashtra, Gujarat, Tamil Nadu, and Delhi. We support children all across India and are proud to do it. We continue to take care of more and more children every year. No matter where we work, the vast majority of people we encounter are unified in their desire to do what is best for children.
How many lives have been impacted by the Foundation since 2000? Do you do a follow-up on each one of them?
We have a robust monitoring and evaluation framework which helps us track our impact across programmes and interventions. We are currently supporting 10,527 children, and are ontrack to support over 12,000 children this year. Additionally, we have been able to train 320 children in computer literacy and facilitated 351 children in pursuing their higher education. We have also trained 504 staff members at children's homes to care for them with skills in child development, positive discipline, and in recognising the fundamental rights of the child. Moreover, our counselors and group therapists have helped thousands of children with support for their mental health and well-being. And, yes, we continue to follow up with each child/family that we place over time.
Do share some testimonials about how Miracle Foundation has impacted the lives of these precious ones.
This is from Kalpana, a child under the Higher Education Programme by Miracle Foundation India: "My first memory as a child was losing my mother. My father also left, eventually. It was very painful and scary. I was taken to a child care institution in Odisha. The reason I was there was because I had no immediate family left, and my relatives were not able to support me financially. I realised that the Child Care Institution was the only place I could get food, security and a good education. It became a place where I could share my happiness, my hopes and dreams, and my sorrows.
It was there that I met the founder of Miracle Foundation, Caroline Boudreaux. I always called her Caroline Auntie. Although I was close to everyone at the Institute, a part of me always wished to be living with a family of my own. She was always very loving and kind to me whenever she visited the CCI. We had an immediate bond, and she said she could tell that I was a leader and that I could do anything if I put my mind to it.
After my schooling, I was struggling with what career to pursue. Miracle Foundation India set up a meeting for me with a career counselor. They helped me get a scholarship and pursue my dream of becoming a nurse. Today, Miracle Foundation is my family. Whatever I accomplish is all because of Miracle Foundation. No matter where my life will take me, one thing I know is that the Foundation will always be a part of my life. Through their support, I have been given the gift of quality education, strength, support, and love…everything a child needs to thrive!"
"Our model is replicable and scalable, so, through partnerships with State Governments across India and other NGOs, we are bringing life-changing care to vulnerable children, wherever they are. We are encouraged by the political will we are seeing to help these kids."
As a non-native setting up an NGO in India, share with us the various hurdles you went through to bring your vision and dream to fruition? Would you consider the journey a challenging one? Did you feel like giving up at any point in time?
You have a wonderful proverb in India that says, "The mountain, from afar, always looks smooth". Any entrepreneur will tell you that it is hard to start a company. Although we are successful and have a model that works well, it was a tough road with obstacles of corruption, bureaucracy and apathy; just to name a few. It has been a roller-coaster ride. It was the children that always kept me going. I never ever thought of quitting on them. Not once. I figured a lot of people had quit on them, and I was not going to add to that group. I will say, the India team, headed by Nivedita Das Gupta, and our Board, helped so much with guidance, encouragement and the know-how to move the needle. It takes a team, and that is what we have got at Miracle – a team of committed individuals who are greater than the sum of our parts.
What has been the response from Government agencies as well as the Corporate world to the initiative you have been undertaking? Elucidate.
The Government has been great. Because the laws are based on the rights of the child, and that is what we measure and activate; so we are on exactly the same page as the Government. In fact, we are great partners. Together, we train leaders and people on the ground to improve standards of care for children. Our model is replicable and scalable, so, through partnerships with State Governments across India and other NGOs, we are bringing life-changing care to vulnerable children, wherever they are. We are encouraged by the political will we are seeing to help these kids. They are not only ensuring that policies that protect children are inplace, but they are also working with families and CCIs to affect systemic change.
Similarly, we are getting fantastic support from individuals and Corporates alike, but, of course, we could use more. The employees of our Corporate partners feel proud of the impact their company is making for the children.
UNICEF reports that there are 31 million orphaned children in India. But a major chunk from this is also due to children who have been abandoned by their parents. Delving further into this, according to the Times of India, nine in ten of the 11 million abandoned children in India are girls. It is a disturbing statistic. How can we, as a country, change this narrative?
Sy Wise said, "Nothing is heavy if everyone lifts". If we are going to change the narrative, we need to each take responsibility for helping those less fortunate than ourselves. The Government, UNICEF, Miracle and our donors, work hard every single day to help the needy. If everyone reading this article would support us in our work, we could change this, forever. Do visit our website and sign up for monthly giving. You will be glad you did!
Let's talk about funding. Does a major bulk of your sponsors come from within the country or from your country of origin, the USA? What about contributors from India? Do you approach them, or are you totally foreign-funded?
We have great support in India. I am shocked at how many individuals sign up to help these children. Miracle Foundation has over 500 people who donate monthly to our cause. This is a very powerful way to invest in our work because it helps us to budget and to know exactly how much money we have to support the children. We have some major donors who like our work because it is so measurable and easy to see results. Interestingly, most of our monthly donors are under 30. We love that generation!
Our donors inspire me. They really want to make a difference… and they do make a difference!
We have a well-qualified team that is focused on raising the much-needed funds for children locally. That being said, I would like to draw some light on the most significant challenge with the Corporate sector. Many of them want to help people close to their offices or places of business. Unfortunately, the poor are often inconveniently located in the rural areas and many Corporates do not help people there. We know that there is great suffering in the villages, but unless a Corporate has a plant there, it is tough to find one that will help children that they can't get too easily. This is a big problem. The children are invisible, and that is often easy to ignore.
The other major challenge is that a lot of people expect governments or corporations to make an impact for children instead of doing it themselves. Governments and Corporates cannot do it all. If each one of us did our part and gave a small percentage of our income every month to an NGO that was vetted, it would make a difference. Getting individual support is key. If everyone did a little, it would change a lot!
"Most companies want to get involved with non-profits within their required proximity. And since most of our work is based out of rural areas, it sometimes becomes difficult. We invite all supporters to join us in helping vulnerable children no matter where they are!"
Has the FCRA been a roadblock to your activities, or has it been smooth sailing for your organisation? Also, what do you think will ease it for other people from outside India?
FCRA is an act constituted by the Government of India to ensure that all overseas funds are legitimate, accounted for and used for appropriate causes, as approved by the Government. Getting FCRA is certainly not easy and the Government is strict in granting it and monitors it regularly.
We as an organisation did have our initial hurdles as it took three years forus to register under FCRA. While there are no hurdles as such now, it sometimes restricts the work to an extent, and the funds (that we receive from overseas) could be given to the organisation who have valid FCRA registration. We have been fortunate that all or partners do have FCRA registration.
What is the drawback of the current methodology adopted by Indian Corporates? How can they expand their activities to reach a larger slice of the underprivileged?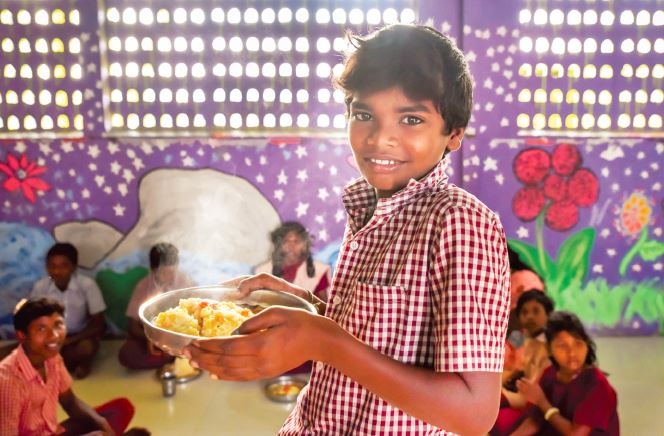 Like I mentioned earlier, most companies want to get involved with non-profits within their required proximity. And since most of our work is based out of rural areas, it sometimes becomes difficult.
We invite all supporters to join us in helping vulnerable children no matter where they are! Your support will change the lives of orphaned children and the communities in which these children live, and we bet it will change your life, too.
As a major influencer, what is your message to those working in this field? How do you encourage yourself when days are dark and dreary?
If you look at long term trends, you will see that things are truly getting better. Life spans are up, literacy is up, and trade is up, maternal mortality is down, kids getting education is up. Things are actually getting better if you look at things with a long term view. If you really want to make an impact, you have to make a commitment. It is going to take some time and effort, but it can be done.
Is this a long-term project? What is your goal or what do you plan to achieve in the next five or ten years?
At Miracle Foundation, we are working towards the goal of a loving family for every child. Whenever possible, we resettle children living in these child care institutions and support them to live with their extended family. And if a child does not have an extended family who can provide quality care, we ensure the care that a child receives in a child care institution is the best possible while awaiting a more permanent placement. It is a long road, but it is not impossible to get to the destination. We plan to achieve this one child at a time. This is the only way to do it.
Eight million children are living in institutions, and every one of them deserves a family. We are scaling our efforts through partnerships with governments and other NGOs — all committed to ending the orphan crisis. This is a global movement that is so much bigger than just us, and we will continue to do everything within our power to help in its success across the world.