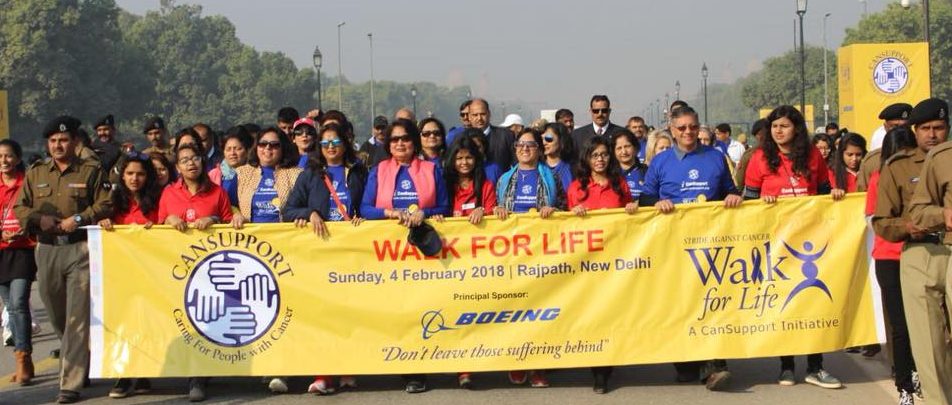 New Delhi, Feburuary 4, 2018: G4S India, a leading global integrated security company specialising in the provision of security products, services and solutions, as part of its CSR initiatives, has been working along with CanSupport, by providing medicines for the treatment of cancer patients, financial aid for regular checkups, transportation to hospitals and home-based palliative care. Diseases such as cancer, often leave the patients and their families drained of resources needed for treatment and aftercare. In case of treatment failure, patients need to search for hospice care and resources to guide them to make informed choices.
CanSupport, a registered not-for-profit society, set up by Harmala Gupta – a cancer survivor herself, founded the first cancer support group in India in 1990. In 1996, she initiated a pilot project in collaboration with the cancer hospital in New Delhi, to bring palliative care to the homes of patients with terminal cancer along with Ruth Wooldridge, a nurse from the UK. This was the beginning of CanSupport's home-based palliative care programme. Today, this programme is the largest in India. At any one time, more than 2000 cancer patients and their families are being visited and cared for by our palliative care teams. It is well regarded both at home and abroad for its high quality services which continues to be provided free of charge to underprivileged cancer patients and their families in Delhi and the National Capital Region.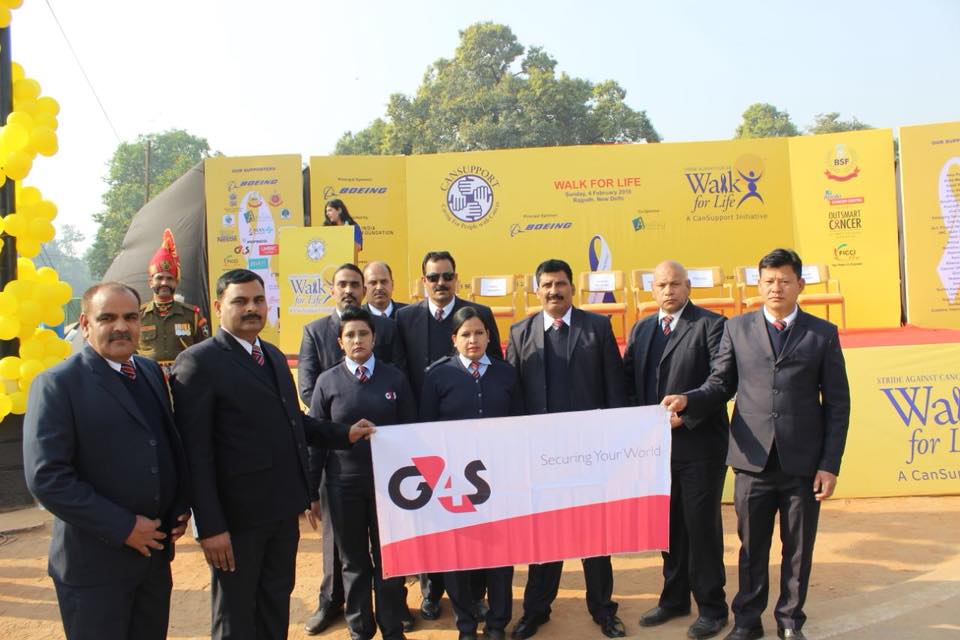 "G4S is pleased to associate with organisations such as CanSupport through who we try to reach out to people in need. As a socially responsible corporate, we are committed to enhance value creation in the society and in the community in which we operate. We have been collaborating with CanSupport by providing home based palliative care, medicines and support for medical checkups, and secure dignity to those suffering from cancer. We hope that our contribution will help patients access quality palliative care," said Rupan Sidhu, Director – Corporate Affairs, G4S Corporate Services (India).
Currently, CanSupport has 28 home care teams reaching beneficiaries' homes in Delhi and NCR. They provide home-based care to patients battling advanced cancer at any point in time. Majority of the patients are from economically weaker sections of the society.
G4S has extended support for various fundraising initiatives of Can Support. Recently, G4S was proud to work with CanSupport on their annual walkathon – Walk for Life, to raise awareness about rising incidence of cancer in India and to show solidarity with those suffering from cancer. The annual Walk for Life aims to create awareness around cancer and palliative care in the country. Along with this, it also aims to show solidarity with cancer patients and their caregivers.