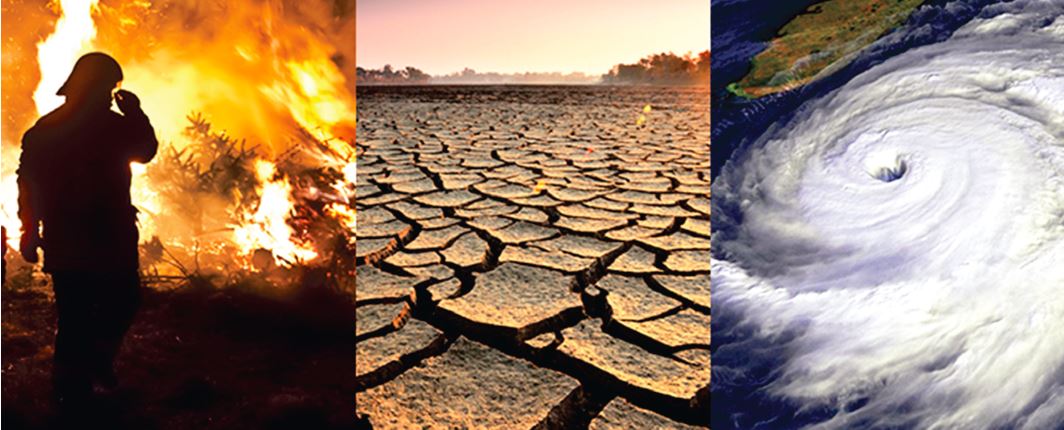 "It is our responsibility as businesses to deliver ambitious solutions and technologies to bring us low-carbon, inclusive and sustainable growth."– Paul Polman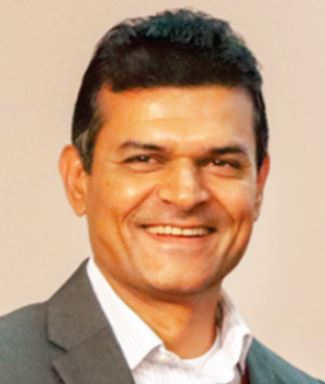 According to renowned environmental author and journalist, Andrew Revkin, the author of Weather: An illustrated History, the relationship between climate change and humans has evolved. This relationship has been one dimensional for a great part of history. During the course of the relationship, climate patterns shifted, ice sheets, deserts, and coastlines advanced, extremes of drought, precipitation, and temperatures increased, and communities thrived, adapted, moved, or perished. Now, this has evolved further, and we are currently in a two-way relationship with climate. This transition to a two-way relationship began due to anthropological activities such as agriculture and industrialisation. These activities changed the landscapes drastically and led to altered weather patterns.
Changes in climate patterns have now reached a point where nations are suffering consequences in the form of forest fires, floods, cloud bursts, untimely rains, high intensity cyclones etc. And it is not just nations or governments that are experiencing this: the effects of climate change can also be seen affecting businesses and economies at the regional and global level. According to a research report titled, 'Planetary Boundaries: Guiding Human Development on a Changing Planet', earth is moving towards a danger zone as humanity has crossed four of nine environmental boundaries that will cause irreversible changes on the planet. With physical changes like rise in temperatures, fluctuation in availability of water and food, climate change will also affect business processes, fixed assets like buildings and machinery, and availability of resources. Essentially, the overall productivity, efficiency and sustainability of any business will be impacted.
"Risk identification, management and mitigation will be the biggest factors defining the success of business; perhaps this is the reason investors focus on Socially Responsible Investments (SRI) and are exiting/divesting businesses that do not have a positive environmental and social impact"
The Kerala floods not only affected people but also took a heavy toll on the value of property in the State. This was soon followed by Typhoon Jebi, the biggest Japan had seen in 25 years. Climate change does not discriminate regions and races, and affects all of us: the communities we work in, and the businesses we run; no matter which corner of the earth we live in.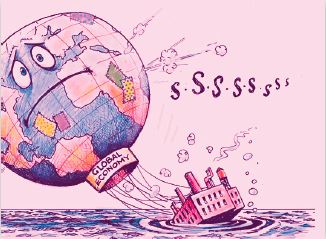 Changes are being observed in the way businesses and communities adapt: wastewater treatment plants in Miami are being rebuilt at higher altitudes due to rising sea levels; car parks are being reconstructed with floodgates owing to frequent flooding. As supply chains span the entire globe, natural calamities can affect the entire financial system. Disruption in business operations in one seemingly small region of a global company's operations can impact global financial performance. According to a business case published by Business for Social Responsibility, during the 2011 floods in Thailand, more than 14,500 companies reliant on Thai suppliers suffered business disruptions worldwide. Electronics manufacturers and auto companies were heavily impacted by this natural calamity; Weston Digital – with one third of the global hard drive market – lost 45 percent of its shipments. The meaning of risk for any business is now centred on sustainability (Environmental, Social, and Governance) more than ever before.
According to a study titled, "The Impact of Temperature on Productivity and Labour Supply: Evidence from Indian Manufacturing", published at Energy Policy Institute, University of Chicago, there has been a reduction in India's economic output during hot years. The study was conducted by analysing 15 years of data from over 70,000 production plants across India. This analysis has shown a decrease in the output value by three percent for every degree centigrade above the average temperature. Not identifying sustainability ESG (Environmental, Social and Governance) risks can possibly be the biggest risk or blindspot a business can have.
Risk identification, management and mitigation will be the biggest factors defining the success of business; perhaps this is the reason investors focus on Socially Responsible Investments (SRI) and are exiting/divesting businesses that do not have a positive environmental and social impact. According to a study conducted by PwC, more than 85 percent of institutional investors have considered a variety of sustainability issues in at least one, if not more, investment decisions in the past year. Businesses will be required to mitigate climate change by considering it as part of their business strategy and invest in preventive and management measures.
There are five factors which should be considered while devising a business strategy in the context of climate change:
Investment in Emission Control Systems
Establishing new emission control systems will be one of the most important steps in mitigating climate change despite the need for an investment of considerably large amounts. This investment will be a saviour for the organisation and will have a high Return on Investment (ROI) while complying with government regulations.
Considerable Changes in Goods and Services Costs
Besides direct emissions and pollutants, climate change regulations also influence related businesses and services within a company's sphere of influence and vice versa. Lack of proactive planning and readiness can add considerable transportation and power costs, thereby leading to an increase in the price of goods and services.
Loss of Biodiversity and Food Productivity
Natural disasters are becoming more frequent, and it is predicted that the severity of these incidents would increase in the future. The effects of these changes will create dangers for oceanic shipping, which will add to the already existing damage to marine biodiversity. According to 2018 Global Food Policy Report by International Food Policy Research Institute, extreme weather conditions and rising temperatures are posing a tough challenge to India's food and nutrition security. Extreme weather conditions are known to cause damage to the fertility of established farming areas leading to losses for agriculture firms.
Fluctuating Consumer Demands
Exponential rise in the earth's temperature is causing a sudden shift in regional temperature across continents; areas which used to witness extreme cold temperatures are now warming up and snow caps are reducing. Rising temperatures will affect the product demand across the globe; for example, the demand for cold weather products such as heating oil will reduce and there could be a rise in demand for medications and vaccines for vector-borne diseases such as dengue in Europe, West and Central Africa, and South America.
Reputation
Today, reputation is extremely important for businesses and consumers are increasingly becoming aware of companies they follow; both for purchases and investments. Public opinion is a key factor for businesses. Many organisations are working hard towards promoting their image as green and sustainable companies. For example, British Petroleum invested heavily in renewable energy and lower carbon opportunities to demonstrate their accountability and transformation after the Deepwater Horizon oil spill in the Gulf of Mexico.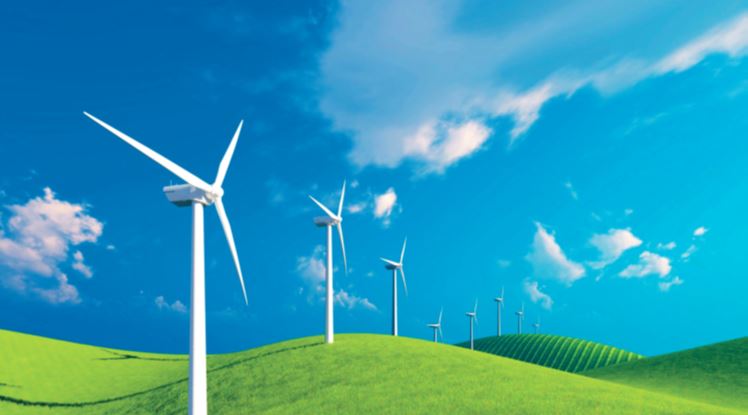 While weighing the above five factors, global enterprises sometimes miss the importance of using technology to mitigate climate change risks. Enterprise Risk Management is a core part of business strategy, and as established ESG risks are arguably some of the most important risks facing businesses, having a 360 degree view of sustainability data across the enterprise is critical to understanding ESG risks. Using technology solutions that make the most of advances in big data analytics, machine learning and AI to understand enterprise wide sustainability data, and make decisions that help advice and refine business strategy in the context of climate change will provide businesses a competitive advantage.
Climate change has become front and centre as a strategic issue for companies in the past decade, and only companies that recognise it as a strategic driver of business value will be in the best position to combat social and environmental risks imposed by climate change. The organisations that have already understood this and included climate change in their capital investment strategy for long term competitiveness will play an important role in addressing climate change and ensuring a better future for a thriving planet.
Ankush Patel is the Co-Founder and CEO, Treeni Sustainability Solutions.