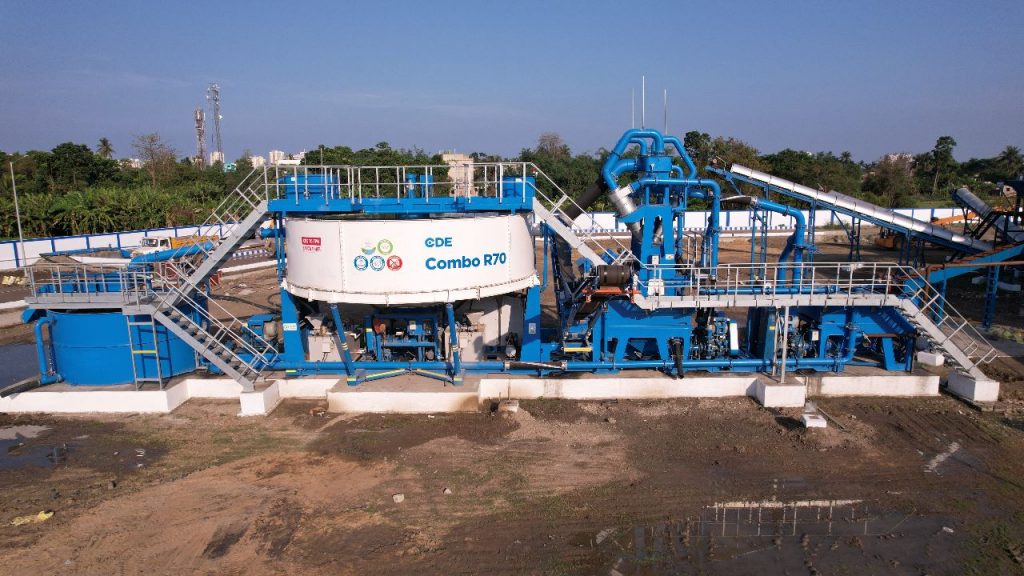 Kolkata: Re Sustainability (ReSL), Asia's leading comprehensive environment management services, in a public-private partnership with Kolkata Municipal Corporation inaugurated India's most advanced and Kolkata's first C&D waste recycling plant in New Town, Kolkata, recently.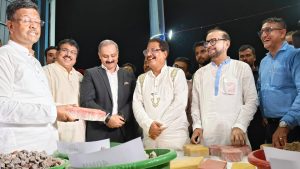 The ceremony was graced by the Hon'ble Mayor of Kolkata, Minister-in-Charge, UD & MA, GoWB, Shri. Firhad Fakim and other delegates including Shri Atin Ghosh, Hon'ble Deputy Mayor & MLA, Shri Tapash Chatterjee, Hon'ble MLA, Dr. Kakoli Ghosh Dastidar, Hon'ble MP. The ceremony was presided over by Shri Debabrata Majumdar, Hon'ble MMIC (SWM), KMC & MLA. This state-of-art facility, spread across 5 acres with a capacity of 1600 tonnes per day, is set to revolutionise Kolkata's waste management system and sustainable construction by transforming construction and demolition waste into recycled aggregates, bricks, and tiles, driving circularity in the construction sector. The ₹400 million project is the latest addition to their series of recycling facilities across the country as part of their #CloseTheLoop initiative.
According to a report by CSE released in August 2022, India recycles only 1 per cent of its C&D waste, and with 6 functional C&D facilities already in place, Re Sustainability is striving to make this new recycling plant at Kolkata a crucial development stimulus in the country's C&D waste management efforts. The diverse and culturally rich city with a strategic location as a corridor to the North East and attracting FDIs and real estate investments produce nearly 1600 tonnes of C&D waste every day, and the vast majority of it is left uncollected and scattered throughout the city, according to a Kolkata Municipal Corporation (KMC) and Re Sustainability survey. The landfill of Dhapa has been drowning in the city's waste for years, but now, with the launch of the C&D waste recycling plant, a new era of sustainable waste management has begun. This facility will put a stop to the chaotic and unregulated waste management processes, bringing in strategic advantages like reducing environmental impact, conserving landfill space, and meeting the construction industry's demand for eco-friendly materials. As the city embraces upcoming advancements in waste management, it has the potential to improve its sustainable image and become a cleaner and more environmentally friendly place.
The recycling plant is set up with an investment of ₹400 million, in a PPP between Re Sustainability and Kolkata Municipal Corporation (KMC)would deliver a valuable secondary resource material in the form of recycled aggregate and pre-cast construction products with advanced wet technology to enable the efficient sorting of C&D waste, crushing, washing to remove any contamination and screening. The recycled material obtained in the form of recycled sand and aggregate can be utilised in mortar and concrete grade mixes used for construction, while pre-cast products include bricks, pavers, tiles and kerb stones which can be used in construction, thus closing the loop in the circularity in the construction industry. The plant under the guidance of KMC will engage with the local community, NGOs, social enterprises, and educational institutes to promote this sustainable C&D waste management system in the city.
Firhad Fakim, Mayor, Kolkata, said, "I am thrilled to witness my vision come to fruition. Re Sustainability brings Kolkata's first C&D waste recycling facility putting a necessary end to the reckless dumping of construction and demolition waste in water bodies, which has been causing chaos and health hazards. This facility not only eliminates the hazardous practice of waste dumping but also promotes circularity by transforming waste into valuable resources such as paver blocks, tiles, and roads. We strongly believe in the principle of waste to wealth and the potential of utilising waste for power generation, fertiliser production, and supporting industries that use conventional sources while also saving costs. By utilising legacy waste to create wealth, we will witness more CNG cars on Kolkata roads and unprecedented progress for the state. I urge the citizens to make the most of this service. This recycling facility marks the beginning of a new revolution in our city towards a cleaner and greener future for all."
''As a comprehensive sustainability solutions provider, we advocate sustainable growth and want to lead it by supporting the development of the Indian economy across sectors including residential and commercial real estate. Our C&D waste vertical is focused on promoting environmental conservation and sustainable building solutions by reducing the use of quarried resources including rock and river sand and advocating for sustainable building materials with ease of recyclability. The waste recycling plant in Kolkata will play a crucial role in addressing the city's daily production of 1600 tonnes of C&D waste, while also meeting the construction industry's need for sustainable materials and conserving landfill space," said  Masood Mallick, CEO, Re Sustainability.
This is a significant milestone in Kolkata's waste management efforts, providing a much-needed solution to the growing problem of C&D waste. With the plant set to be fully operational from May 2, 2023, Re Sustainability is leading the way in driving circularity in Kolkata's construction sector and plans to set up similar facilities in major urban geographies of India in the future, two under construction, set to be operational in the fourth quarter of the current fiscal year. The company has managed to recover a significant 92 per cent of recycling efficiency (diversion from landfill) for its construction and demolition (C&D) waste vertical waste through its efficient wet processing methods. Re Sustainability was also involved in managing the Supertech Tower demolition project, Noida, where they successfully handled a massive amount of 30,000 tonnes of C&D waste.