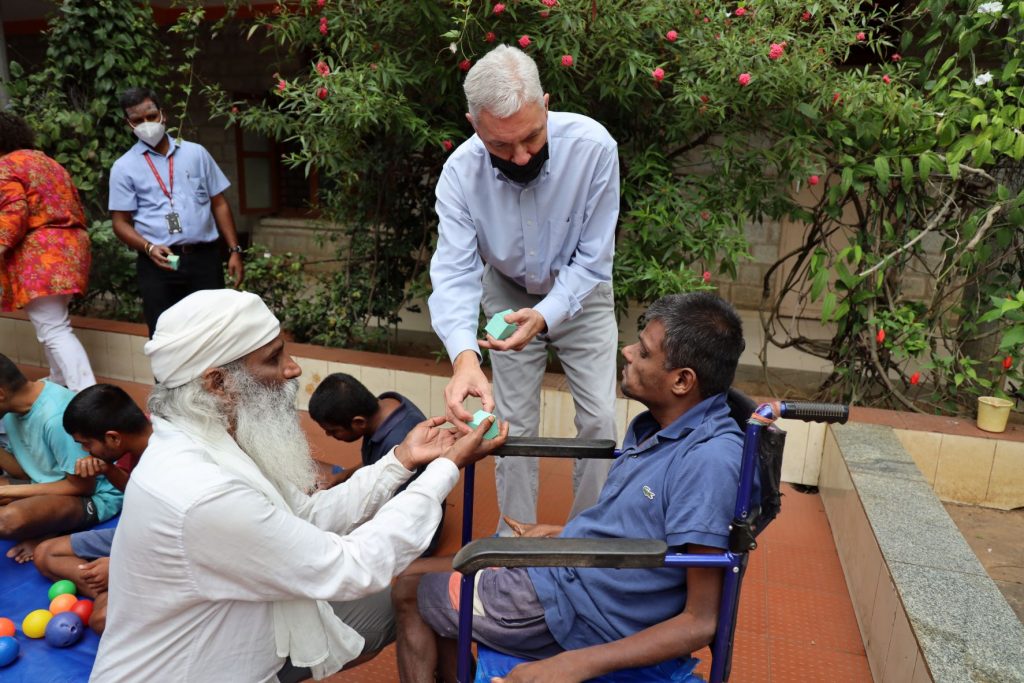 Bangalore: Dr Brian Brumsickle, Head of School, Stonehill International School, Bangalore and the Stonehill PTA Charity Representative, Annette Hartfuss, along with other members of the School visited the Morning Star Ashram, a home for underprivileged children with physical and mental illnesses and donated the proceeds raised during the Stonehill Founder's Day Run. The Run is an annual event to celebrate the Founder of the School, Jitu Virwani, Chairman and Managing Director of Embassy Group.
The Morning Star Ashram is a centre for hope and learning for the many abandoned boys who were victims of child labour and exploitation. There are currently eighty five boys living in the Ashram of which forty of them suffer from either physical or mental disabilities. Some of them are unable to speak or move. This is a big challenge for the Ashram but they treat each child with patience, dignity and respect. They give all of them a caring home and an education.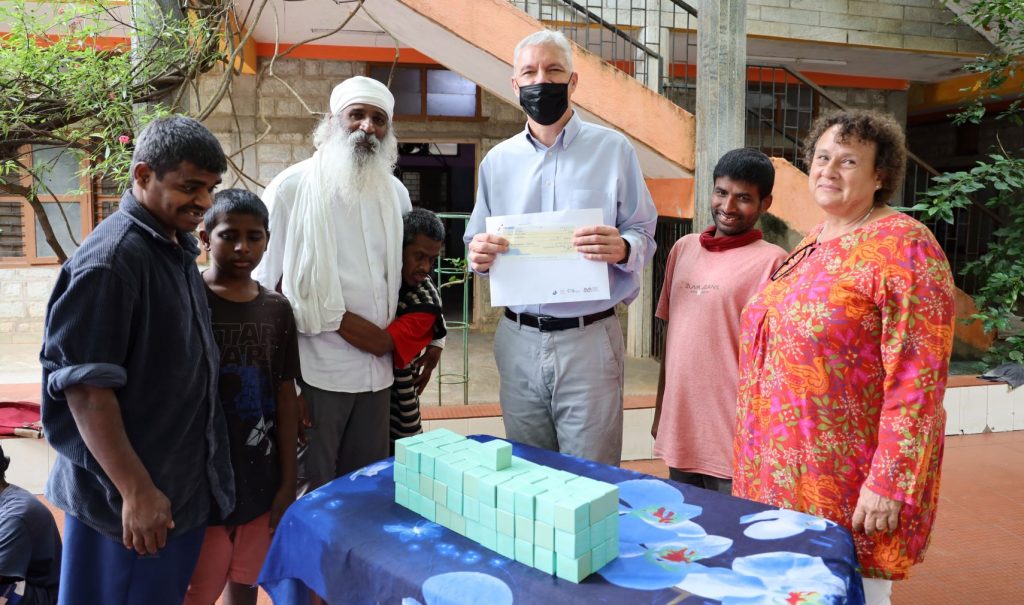 The Founder, Father John Kennedy Samson, has dedicated his life to the well-being of the boys by providing them with 24/7 support. He and his volunteers believe that these children deserve a chance for a better life.
Annette Hartfuss, Stonehill PTA Charity Representative says, "The boys at the Morning Star Ashram are living from meal to meal. Due to the pandemic, a lot of funds have been stopped, making life challenging for them. Stonehill International School and the PTA team have supported the Ashram in the last few years. We look forward to continuing our support."