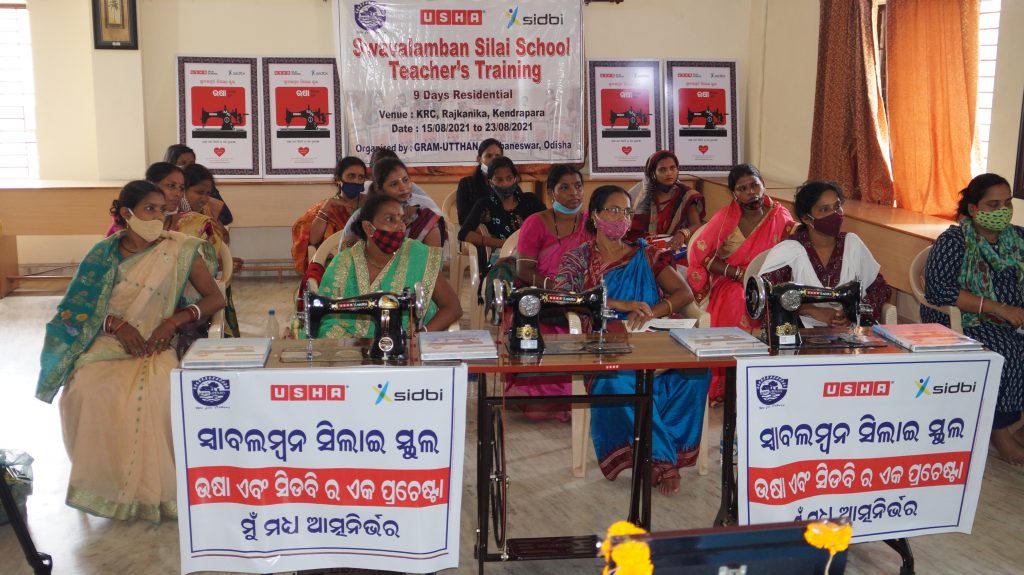 New Delhi: Continuing their association under the flagship initiative Mission Swavalamban, Usha International Ltd. (UIL) and SIDBI today announced Phase III of the Usha Swavalamban Silai Schools. The project aims to set up 750 Swavalamban Silai Schools in 20 districts across 10 States viz. North East (Arunachal Pradesh, Assam, Manipur, Meghalaya, Mizoram, Sikkim and Tripura), Odisha, West Bengal and Madhya Pradesh, with an objective to empower women by making them independent while pursuing entrepreneurship culture and evolve as Homepreneurs. The third phase of the programme was flagged off from the Kendrapara district in Odisha.
Training is imparted to aspiring women entrepreneurs on various aspects of stitching along with maintenance and repairing of sewing machines by expert trainers of UIL. The women entrepreneurs successfully completing the training programme will be provided with a Usha Sewing machine (leg paddle driven), a certificate, a training kit and a Usha Swavalamban Silai School Signage board. The intent of this training is to empower these women to not only learn sewing but also be able to teach these skills further. Besides stitching and maintenance of the machines, these women are also given basic training in how to set up their own business channels.
Shri Krishna Shriram, Executive Chairman, UIL said, "The SIDBI-UIL partnership to open Swavalamban Silai Schools fulfils the mutual objective of skill development, financial independence and promotion of micro-entrepreneurship in rural India. We constantly strive to innovate and add value to the lives of Silai School women. With this endeavour, we have launched Usha Silai, a mobile app that is available in 12 regional languages and has content on various aspects of sewing. We will also be creating the next rung of leadership by developing cluster level leaders from among the existing Silai School women who will become the nodal points for facilitation and coordination for village level information and opportunities. SIDBI as a partner has been very supportive, participative and excellence-driven. We are proud of this association and hope that together we will be able to touch the lives of many more women in rural India in times to come."
On this occasion, Sivasubramanian Ramann, Chairman and Managing Director, SIDBI said, "As we celebrated 75th year of independence with the theme of  'AtmaNirbhar Villages for Atmanirbhar Bharat' by promoting women entrepreneurship, artisans and large-scale livelihood promotion, SIDBI is glad to announce that through this joint initiative so far 1,700 Swavalamban Silai Schools have been set up in 24 districts across seven States namely, Uttar Pradesh, Bihar, Jharkhand, Rajasthan, Telangana, Himachal Pradesh and Uttarakhand. Taking the momentum ahead, SIDBI aims towards reaching 15,000 such schools across India. The initiative shall give a fillip to the agenda of taking the current 20 per cent of enterprises being owned by women to at least 50 per cent in the years to come. We are poised to enhance digital delights for the entire value chain, bottom-up. We intend to be at all such places and with all such partners who are passionate about the theme of entrepreneurship and enterprise promotion. We dream for an enterprising cultural revolution through the most important ambassadors of the ecosystem – the women entrepreneurs."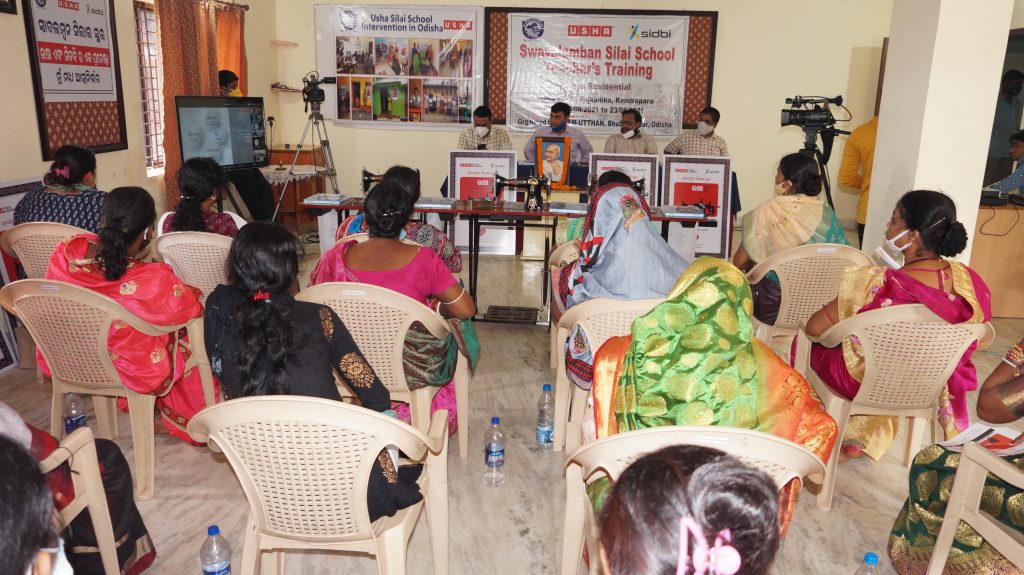 In the first two phases, 1,700 Silai Schools have been set up covering 1,638 villages, 108 blocks and 24 districts across seven States, and trained over 19,500 learners. These 1,700 schools were operational even during the COVID-19 pandemic and since the start in 2019, cumulative earnings have been at Rs 6 Crore plus, with the top average earning recorded at Rs 26,000 per month.
Commenting on the launch of Phase III of the initiative, Dinesh Chhabra, CEO, Usha International, said, "We are happy to be partners in the Usha-SIDBI Swavalamban programme, which is empowering women in rural India to support and uplift their families. In the 3rd Phase with 750 more schools being launched, we are optimistic that we will be adding many more to the 7.83 lakh learners already skilled under the Usha Silai Schools initiative. Today we are a pan-India network of 26,158 Usha Silai schools, spread across 15,174 villages, and also have a presence in Nepal, Bhutan and Sri Lanka. This has been done in partnership with 64 NGO Partners and 34 Corporate, Government and Institutional partners. The homepreneurs have contributed a total income of over Rs 95 Crores, not only towards the progress of their families but also contributing to India's GDP, proving the future of India lies in skilling India."