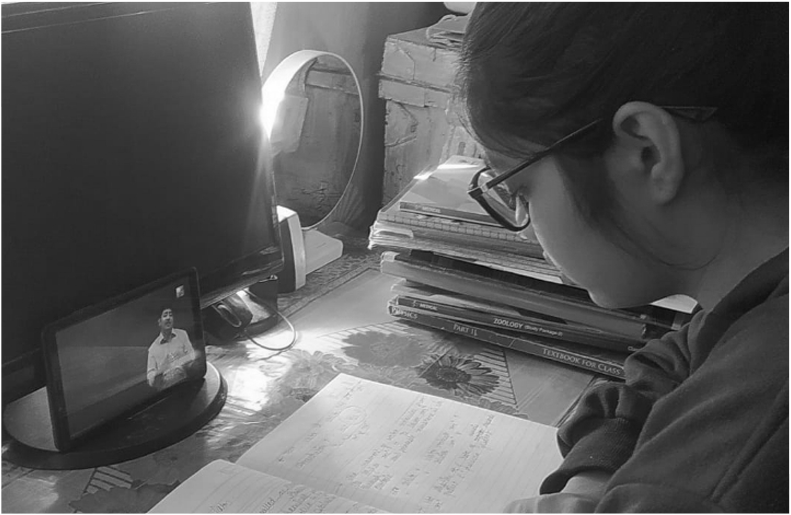 The COVID-19 pandemic thrust teachers and students into the largest educational experiment the world has ever seen. The lockdowns compelled teachers to embrace technology and challenged students to learn online. This paradigm shift in education had a positive ripple effect on girl students in India and the world. Over 750 million girls and young women have been part of this global experiment, and evidence suggests that this shift to online learning could positively impact girls' education.
Ed-tech companies in India like BYJU'S are trying to revolutionise how education is perceived. They are bringing several positive changes by making education accessible to everyone. Most girls tend to drop out due to inaccessible educational facilities. However, with education available to them in the palm of their hands, girls are overcoming various challenges that society throws and excelling in the academic and co-curricular achievements they are passionate about. 
Let us meet some of these young achievers.
Prerna Shet is a Sirsi student who has made her State and country proud by winning a slew of gold medals in badminton contests at the national and international levels. She most recently brought honour to the country when she won gold in the 19th International School Federation (ISF) Games in Normandy, France. She took to badminton at the tender age of five. "I started playing badminton watching my sister Prarthana play. I picked up the basics of the sport from my early coach, Ravindra Shanbag. I then worked on my skills under Manjunath Petkar. I want to make it big in the sport and bring laurels to the country," said a beaming Prerana.
Stuti Kulkarni has set 11 records in inline skating while also mastering hula hoops. She is also an academic champion. Stuti has many record-breaking feats, including the quickest 100-metres on inline skates while spinning three hula hoops for 23.45 seconds in 2021. She is featured in the Limca Book of Records in 2020 and the Asia Book of Records, among others. When she started spinning hula hoops as a hobby at just four years old, she decided to master the art by watching YouTube tutorials. When she was eight years old, she took up inline skating and combined both passions. A self-driven, young Stuti has been an inspiration to many and aims to pave her way towards being a successful gymnast and spin hula hoops at the international level.
Rajni excelled in her academics, particularly during her 10th board exams, graduating with an amazing 81 per cent. She is originally from Bihar and now resides in Bengaluru with her parents, while her other three siblings remain in Bihar due to the family's precarious financial situation. Rajni encountered difficulties in continuing her schooling once the lockdown was announced in 2020. This was when she met Right to Live, a Karnataka-based NGO that introduced her to BYJU's Education for All. Despite numerous obstacles, she continued her studies and completed her 10th examinations with distinction because of BYJU'S high-quality learning materials. Among her many accomplishments, she has played Kabbadi for her school at the district level. Her story is inspiring in many ways. Despite having limited resources, she did not give up on her dreams. She ensured that she continued to excel in her studies, dreaming big in life and making the most of the opportunities available.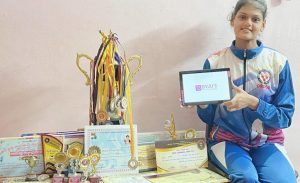 Anica Jaish is a state-level volleyball player and the leader of her team, which recently won gold in the Atal Trophy competition in Udupi, Karnataka. Anica has always been a curious child, and her curiosity has always pushed her to learn more, whether it is about schoolwork or sports. She has competed in a few State-level volleyball competitions and is currently training for her forthcoming tournament, Khelo India. Anica has been playing volleyball since she was in the 4th standard and has not looked back. She now plays at the State level and captains her team. A student at Milagres English School, Udupi, she has an active interest in academics and sports. However, due to sports travel and tournaments, she had to skip her classes quite often, which impacted her learning graph. Seeing this, her parents enrolled her with BYJU'S to provide a personalised learning experience at her convenience. With BYJU'S, Anica can balance her sports practice and study sessions with equal interest and dedication.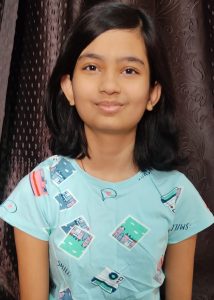 Vedika Kulkarni is an excellent student who has already determined her future ambitions. In April 2022, she was ranked first in the Maharashtra Talent Search Examination (MTS Jalgaon). She also received a silver medal in the Junior IAS Competition Maharashtra in 2021-22. A few of her achievements include clearing the first stage in the Dr Homi Bhabha Balvaidnyanik Competition 2021-22, conducted by Greater Bombay Science Teachers' Association since 1981. She secured the 14th rank in Maharashtra Pre Upper Primary Scholarship Rank, cleared BYJU'S Discovery School Super League 1st Stage 2021-22, and achieved the 717th rank in UIMO and the 700th international rank in NSTSE.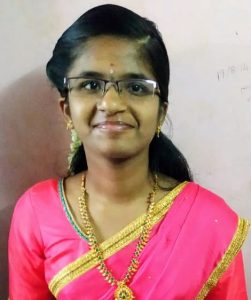 Saraswathi CP is a Government Girls High School student who excelled in her 10th Boards. She was able to understand the ideas taught to her thanks to BYJU's Education for All social impact initiative and Right to Live, a Karnataka-based NGO. "I discovered BYJU's on the internet as a tool that would improve my schooling significantly since I was not taking any additional coaching. They helped me by making the study material more understandable. I want to use BYJU's Education for All and Right to Live programmes to further my education and establish a good name for my parents and family members by becoming a banker when I grow up," says Saraswathi. Her favourite subjects are English, Social Science and Kannada.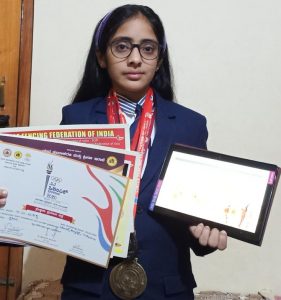 Yathiksha BM from Mysuru, Karnataka, secured a gold medal at the national level for a fencing competition organised in her city. A student of St. Rosello Central School, this young learner aims to skyrocket her dreams and excel in this niche sport. Rising to the challenge, Yathiksha has achieved excellent results and ranked first, overall, in Mysuru. She started training for fencing at the age of 14 and decided to master this sport through various tutorials and coaching by her mentors. She is also a trained gymnast and loves cycling in her free time. Seeing her determination and grit, her mentor recommended she pursue fencing, and there was no looking back after that. A self-driven, young Yathiksha has been an inspiration to many and aims to pave her way towards being a successful fencing enthusiast at the national level.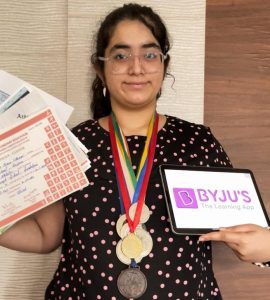 Guneet Kaur Uberoi is a State-level shot put player who won a silver medal in the Chhattisgarh State Level School Games held in Raipur, Chhattisgarh. An enthusiastic kid since her younger days, Guneet's passion to excel always pushes her to learn more, be it studies or sports. She has participated in several State-level shot-put tournaments and is a recognised entrepreneur. Along with excelling in sports, Guneet has another feather to her cap – she is a reputed professional baker and goes by the name, Buddy Baker. The young enthusiast is breaking all barriers and is determined to achieve her dreams. Guneet has been playing shot-put since the 6th Standard and has not looked back. Currently, she represents the sport at the State level and has won many accolades at the city and district levels. Guneet, who studies at N.H. Goel, Raipur, is passionate about academics and sports. To balance both, she enrolled with BYJU'S to enable personalised learning at her convenience. With BYJU'S, Guneet can balance her sports practice, which includes a rigorous schedule every day, and study sessions with equal interest and dedication.
These girls exemplify that while being a girl comes with its set of challenges, nothing can stop them from achieving their full potential. These unsung heroes are slowly transforming the face of the country, and a little nudge goes a long way in ensuring that they achieve their dreams and build a future they can call their own.
Contributed by:

BYJU'S